They say that there are two things that people should never see made: laws and sausage. While I can totally agree with the law part of that, I have to say that sausage isn't actually that tough to make. Get the right meat and a few spices and seasonings and you can have your own breakfast sausage in no time at all.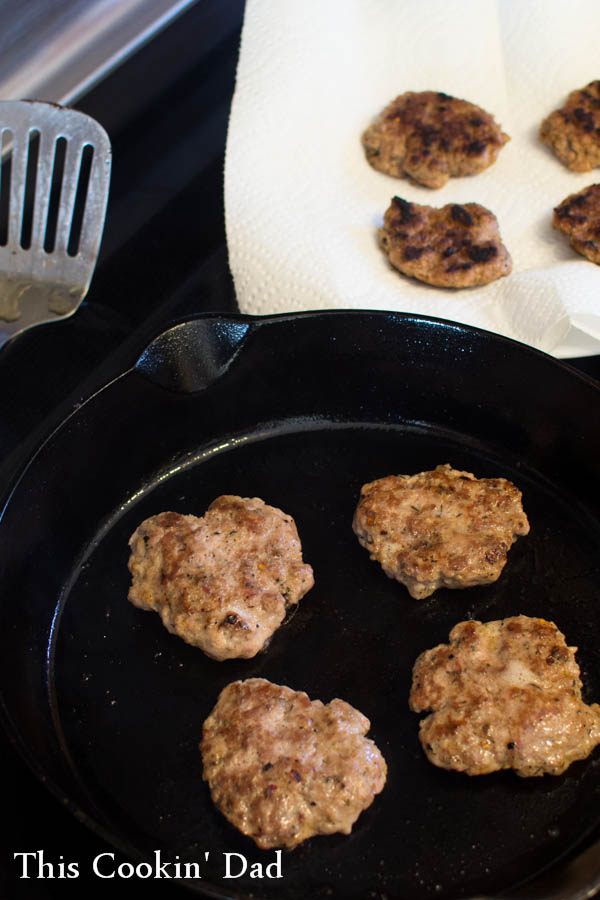 Now, keep in mind that I'm talking about simple breakfast patties. Sausages come in a wide variety of options and can contain any number of different fillings and can be cooked or preserved in any number of ways. Really the practice hearkens back to a time when refrigeration was not as prevalent as it is today. In large part, it was a way to not waste any part of the animal. Making breakfast sausage at home is a little different in that we are seasoning fresh meat and cooking it for more immediate consumption.
The process is too easy. Start with making your seasoning mix. Take 1 tsp kosher salt, 1 tsp ground black pepper, 1 tsp brown sugar, 1/2 tsp rubbed sage, 1/2 tsp dried thyme, 1/8 tsp garlic powder, 1/8 tsp onion powder, 1/8 tsp cayenne pepper, and 1/8 tsp red pepper flakes. Mix them all together.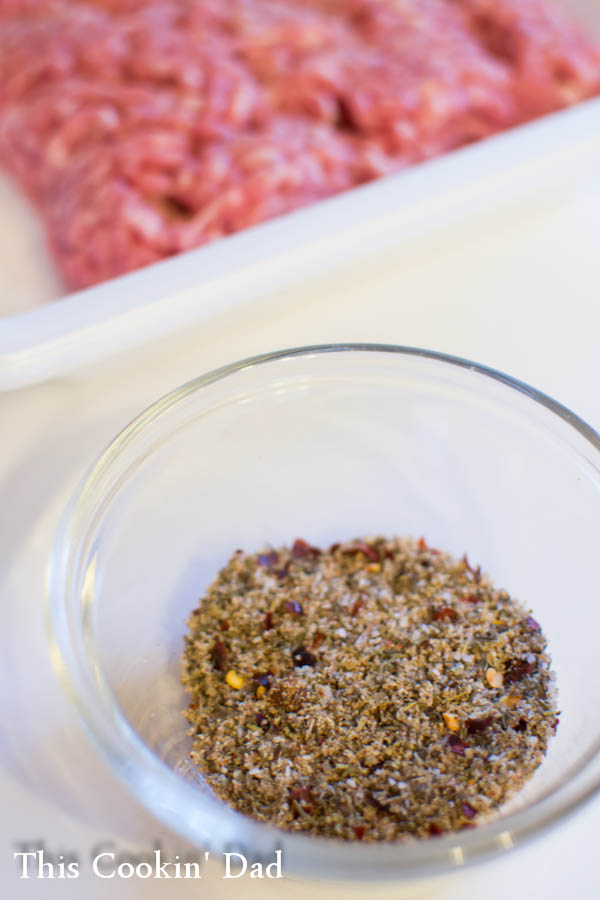 Next you are going to grab one pound of ground meat. I used pork here, but you could easily use ground turkey if you prefer. Mix it all together…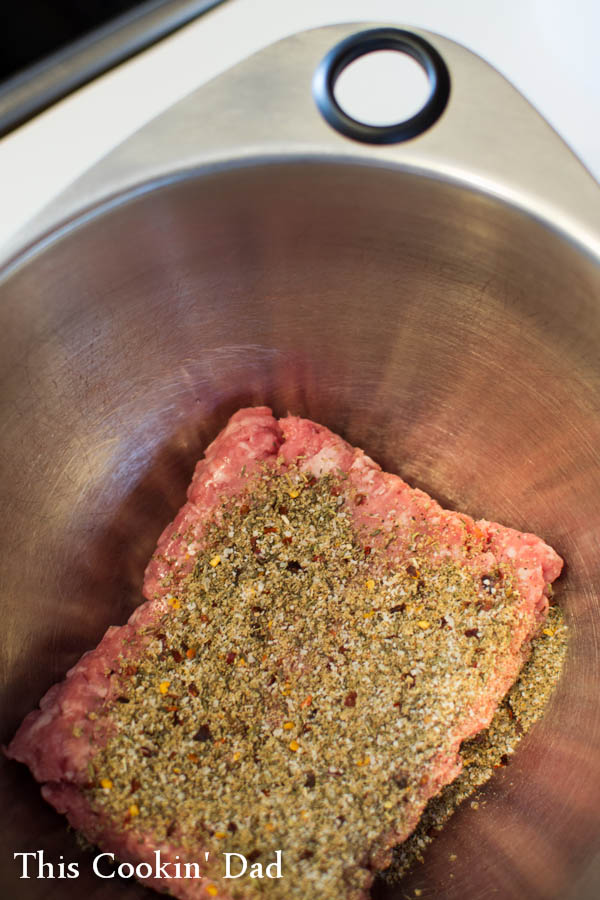 …divide into 8-2 oz patties…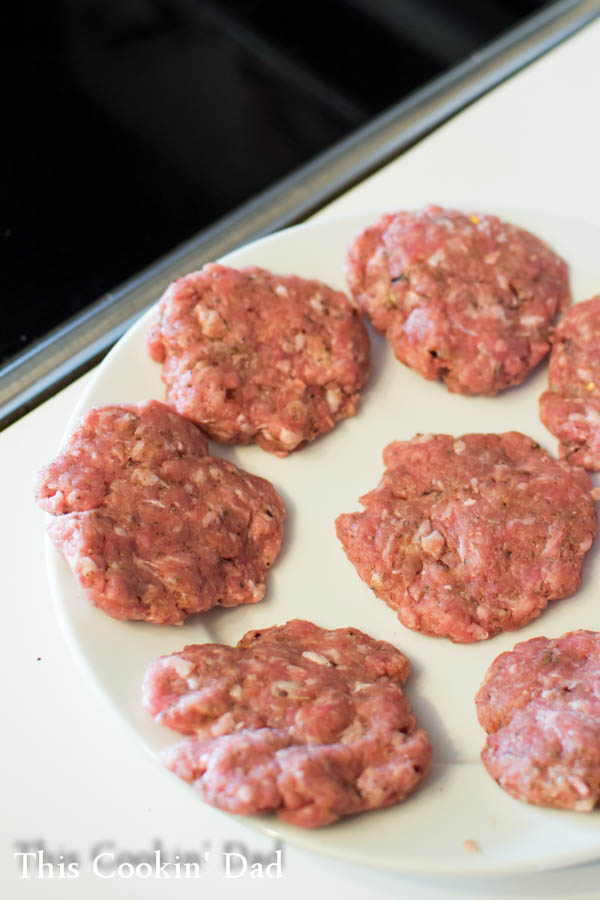 …and cook over medium heat for 3-5 minutes per side.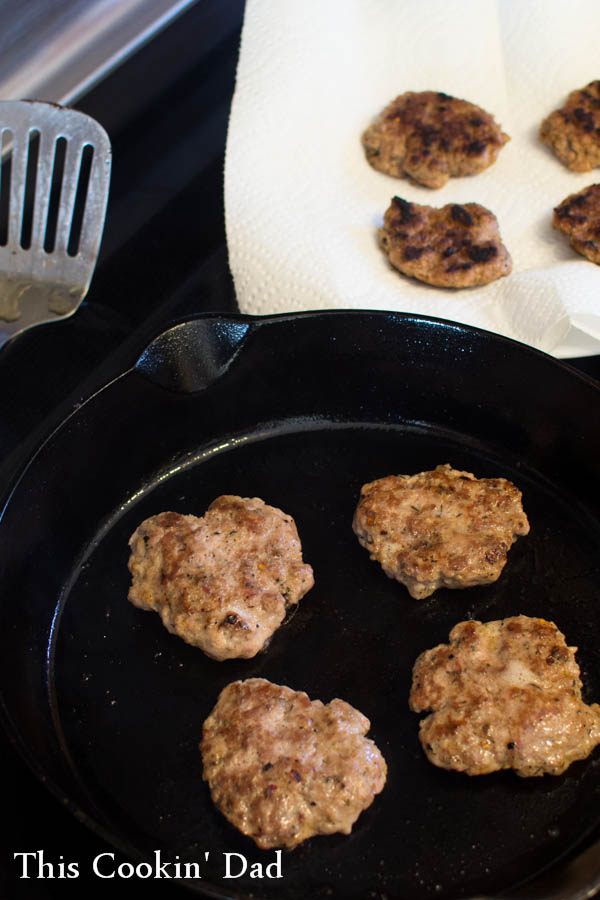 That's it! Now you have no excuse not to make your own sausage at home, right? Enjoy!
Throughout April, we're talking about breakfast! What is your favorite breakfast food? Anything new that you'd like to try? Leave a comment and share your stories and suggestions!

Easy Homemade Sausage Patties
Ingredients
1 lb ground pork
1 tsp kosher salt
1 tsp black pepper
1 tsp brown sugar
½ tsp rubbed sage
½ tsp dried thyme
⅛ tsp garlic powder
⅛ tsp onion powder
⅛ tsp cayenne pepper
⅛ tsp red pepper flakes
Instructions
Combine all of the ingredients in a large mixing bowl. Mix well by hand.
Divide into 8-2 oz balls. Flatten each ball into a patty.
In a medium skillet over medium heat, cook four patties for 3-5 minutes per side. Drain on paper towels.
Repeat with remaining patties.
Serve warm and enjoy!