Thanks to Johnsonville Sausage for making this post possible. All text and opinions are mine.
When it's time to fire up the grill for game day goodies, do people turn to you? Are you the life of the party, comfortable directing people, and happy to have your face on camera? Is it your life's dream to travel the country feeding people and raising money for local charities? Do you absolutely love sausage? If you answered yes to all of these questions, I have the perfect job for you courtesy of Johnsonville Sausage!

Johnsonville Sausage is on the hunt for their next Grillmaster and it could very well be you! Check out this video to see exactly what the job entails!
Sounds awesome, right? You would be the face and voice of the Big Taste Grill Tour and would travel the country attending events like the Kentucky Derby, NASCAR races, and football games, all while raising money for local charities. It sounds like the perfect job! Plus, with all of that delicious Johnsonville Sausage around, you just know that you'll never go hungry!
Do you think you have what it takes to be Johnsonville's next Grillmaster? If so, then fill out the online application now!
While you're waiting for a response, and since I know you're drooling for a Johnsonville Sausage right about now, I have a perfect game day recipe for you that might just make you happy to change up that halftime routine. By making up a little Mediterranean salad and a quick tzatziki sauce, we can turn those perfectly grilled sausages into a satisfying Sausage Gyro!
I start by making a simple salad with diced cucumber, tomato, and red onion. Then I work on my tzatziki sauce with greek yogurt, shredded cucumber, dill, mint, etc.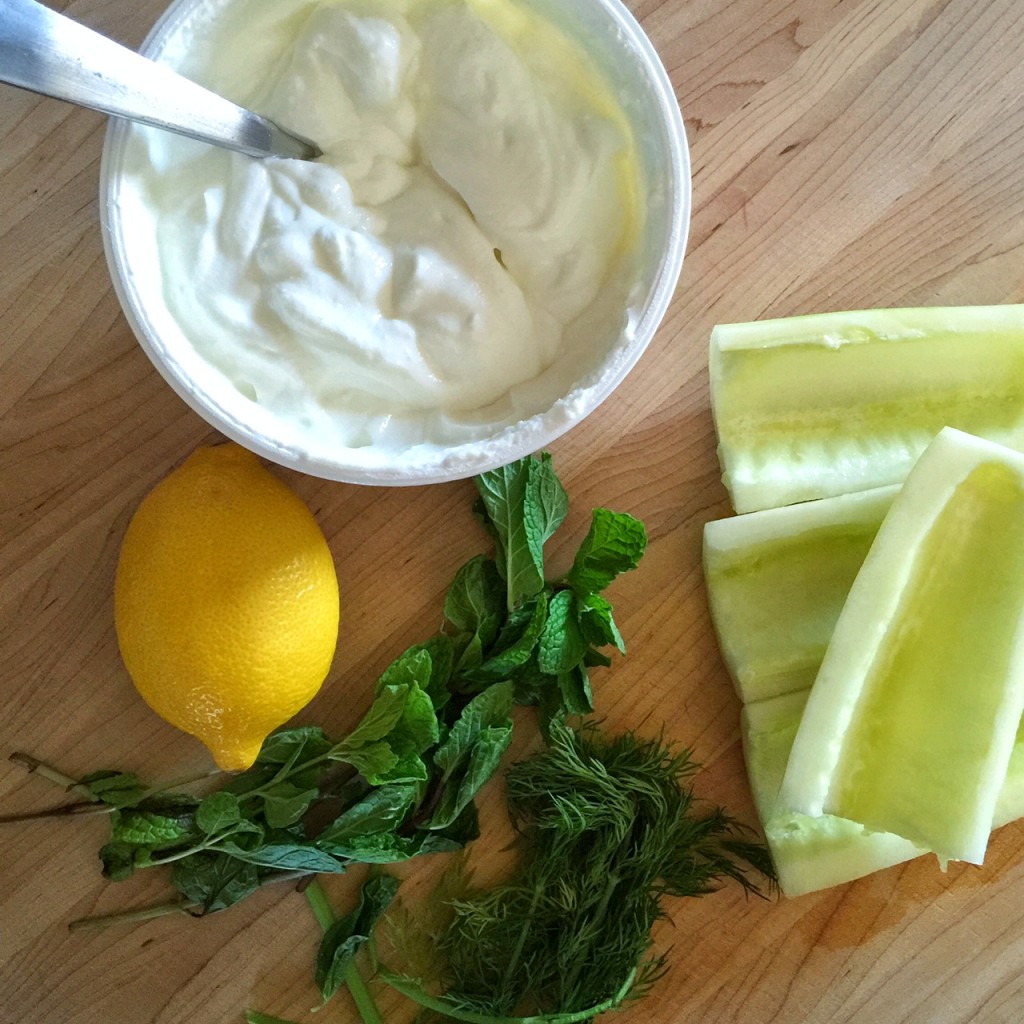 For my tzatziki, I love adding a little lemon zest, too. It adds that little something extra that really brings out the other flavors!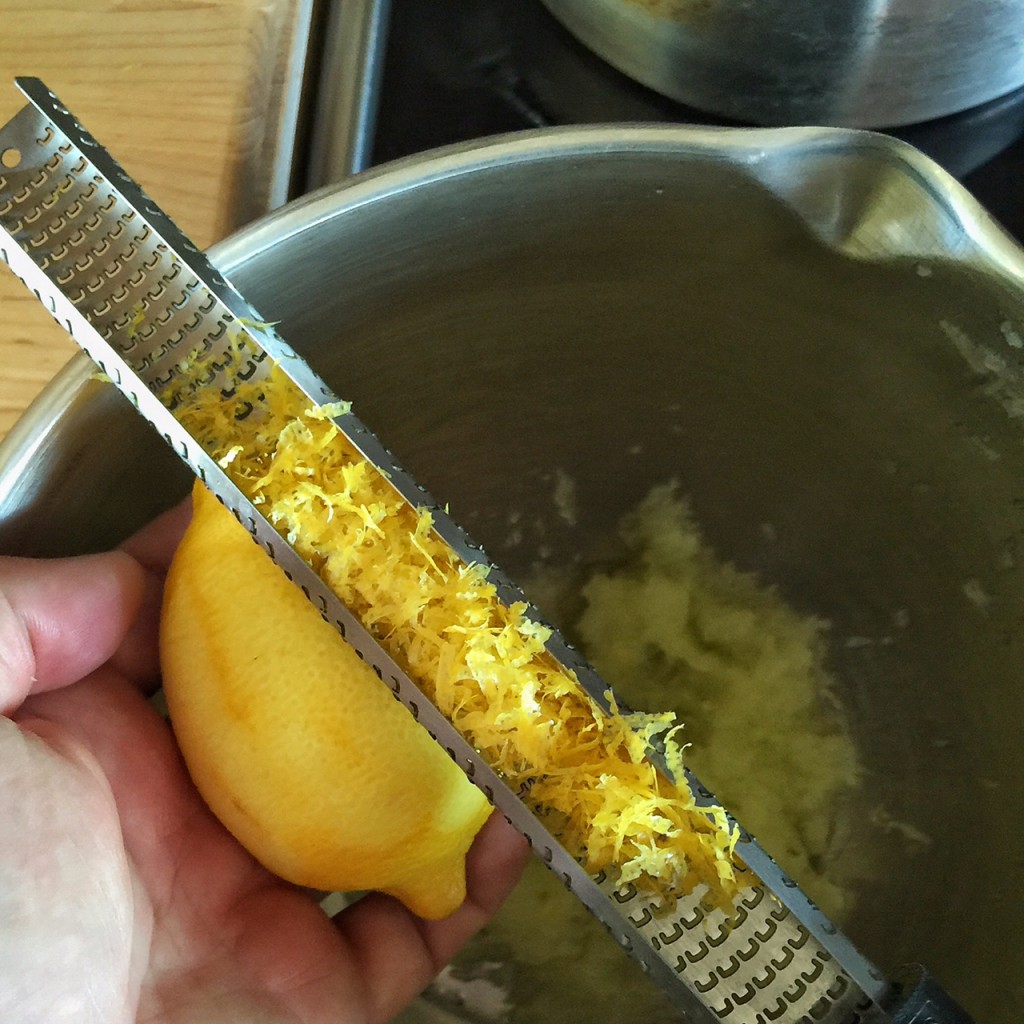 I grill up my sausages on a grill pan because, let's be honest, it is too darned cold in Virginia to be grilling outdoors!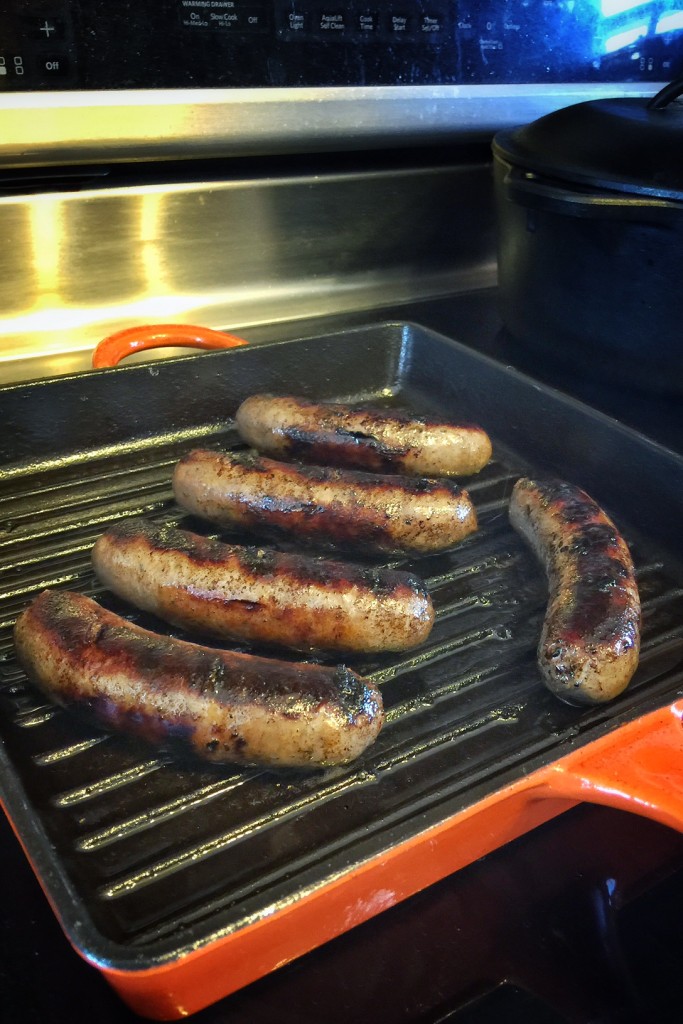 Once finished, I let the sausages rest a little before slicing them and topping my flatbread with some of that tangy tzatziki, some sliced sausage, and that Mediterranean salad.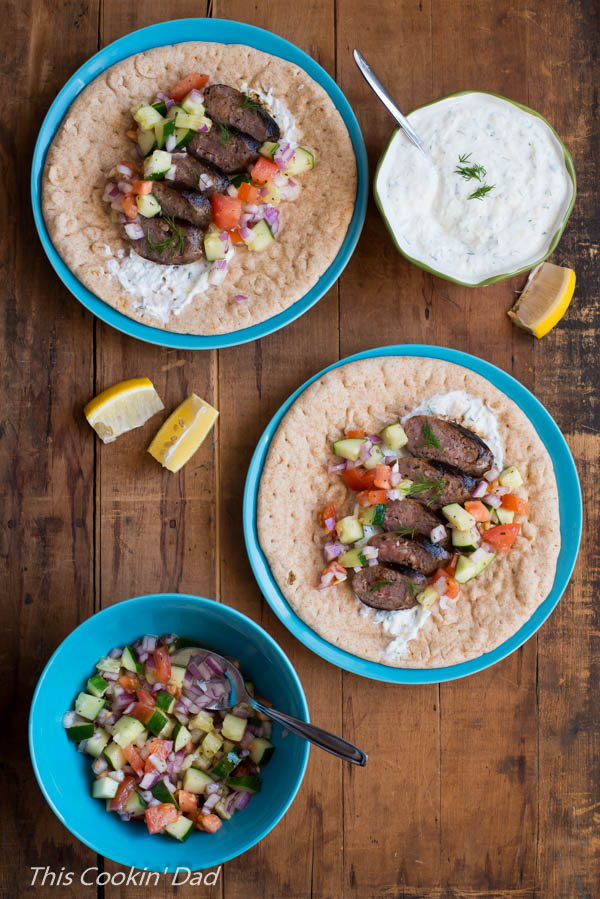 Game day cooking could not be easier!
Are you a grillmaster from way back? What is your favorite sausage dish? What makes you the best choice to be Johnsonville's next grillmaster? Leave a comment and share your story!
This is a sponsored conversation written by me on behalf of Johnsonville. The opinions and text are all mine.
Sausage Gyros with Tzatziki and Mediterranean Salad
Ingredients
Mediterranean Salad
1 small tomato, diced
½ cucumber, diced
½ red onion, diced
1 tbsp olive oil
juice from ½ lemon
1 tsp fresh oregano, chopped
salt and pepper to taste


Tzatziki Sauce
2 cups greek yogurt
1 cucumber, peeled, seeded, and shredded
zest from 1 lemon
juice from ½ lemon
1 tsp fresh dill, chopped
1 tsp fresh mint, chopped
salt and pepper to taste


2 tsp olive oil
5 Johnsonville Italian Sausages
6-8 pieces of pita or flatbread
lemon wedges
Instructions
In a medium bowl, combine all salad ingredients, seasoning to taste. Cover and refrigerate until ready to use.
In another medium bowl, combine all ingredients for the tzatziki sauce, seasoning to taste. Cover and refrigerate until ready to use, at least an hour.
Heat a grill pan to medium heat. Prick sausages with a fork or sharp knife. Coat the pan with oil and place sausages onto the pan. Cook, turning often, for 10-12 minutes or until cooked through. Remove from the pan and allow to rest for about 5 minutes before slicing.
To assemble: Spread about a tablespoon of tzatziki sauce onto the flatbread. Top with sliced sausage and Mediterranean salad. Add more sauce and a squeeze of lemon as desired. Enjoy!