As I continue my journey in photography, I am learning that the best pictures are those that leave you wanting more.  A great food picture leaves you drooling and wondering how to make the food or get your hands on it in some way.  A great landscape picture transports you to that place.  Sometimes the best pictures just leave you pondering how the photographer found themselves in the place to take such a picture.
My challenge for my own photography has been to find a story in every situation and to capture that story in still life.  The real challenge is to leave the viewer wondering what the story is.  Some images really need the background, but my favorites leave the story up to the viewer.
Beth and I spent a couple of days last week up in the New York City area.  I captured the photo below at Pier C Park in Hoboken, NJ across the Hudson River from New York City.  What do you think is going on here?  Is he sad?  praying? just tired after a long day?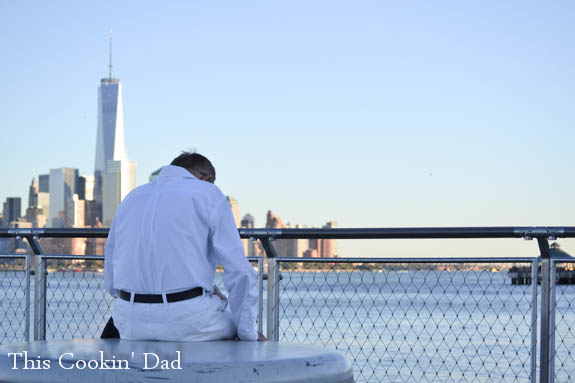 What do your favorite photographs do for you?  Feel free to share your story with me.