Last weekend, Beth's company had a family picnic at, King Family Vineyards, a nearby winery.  We put together a potluck, pulled out the tents, tables, blankets, etc.  The adults had some wine; the kids had some sodas.  It was a blast.  The real draw, though, is that every Sunday, from Memorial Day weekend through mid-October, the vineyard is host to a polo match.  Our kids loved seeing the horses fly up and down the field.  I'm not sure that they learned much about polo, but they had fun regardless.  When we went out to stomp the divots, I couldn't help but think back to the polo match scene in Pretty Woman.
While it's always difficult to get a shot just right when animals are moving so fast, I was fortunate that the sun worked in my favor and allowed a quick shutter speed to capture this lovely action shot.  To catch the horse mid-stride as the players moves to strike the ball….well, I just love this shot.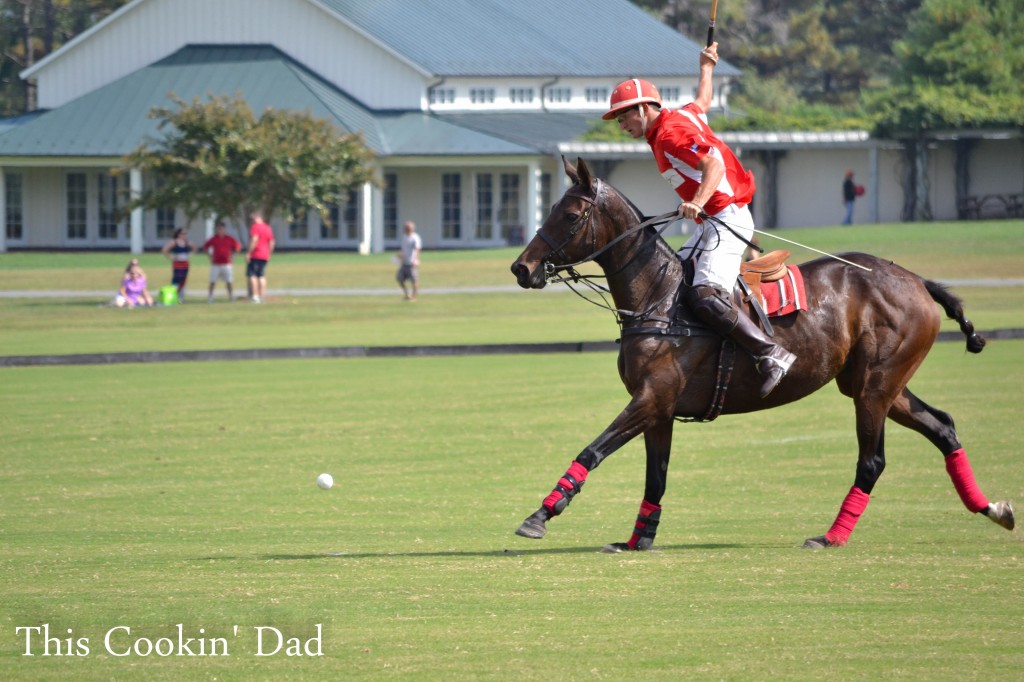 Have you ever been to a polo match?  What did you think?  Do you regularly shoot (or attempt to shoot) high-speed action?  What tips can you give the rest of us?  Leave a comment and help us out!