Today, I'm giving thanks for independence.  If you have kids, you understand exactly what I'm talking about.  I'm talking about that time when the kids are able to do for themselves.  The freedom that comes from knowing that you don't have to follow around behind them with a roll of paper towels, a package of baby wipes, and a first aid kit.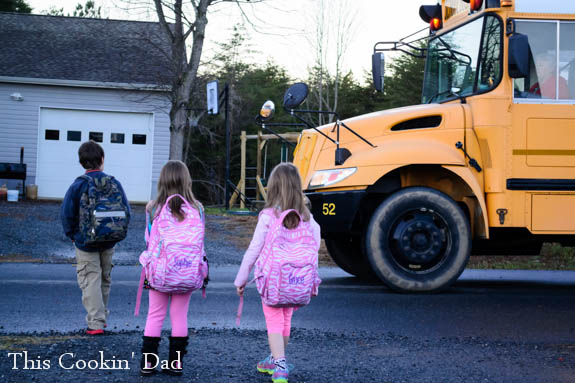 My kids are still little and still require supervision, but they are finally to that point where they do not need me for every little thing.  Sophie started kindergarten this year and the big milestone was when she didn't need her "Kissing Hands" (if you have little one, please read this book).
The trick as a parent is balancing the sadness that comes from knowing that they don't need you with the joy and pride that come from knowing that they are confident enough to step out on their own.  I find myself "needing" our hugs more than they do, but I have a feeling that a little girl will always need a hug from her daddy, whether she admits it or not.  Today it's catching the bus at the end of the driveway; tomorrow, it'll be watching them drive the car out of the driveway, packed full of everything they'll need to start their next adventure.  I just hope that I'm confident enough to let go.
Are you giving thanks for independence?  What do you find to be the hardest thing about letting go?  Make sure you follow along and see what else I'm giving thanks for.