As Thanksgiving ends and the holiday season begins, I'm giving thanks for love.  Love is one of those things that is difficult to define, but just about everyone understands what love is.  Love comes in many forms.  There's the way you love your kids.  There's young love, mature love, the way you love your kids or parents, even that first crush.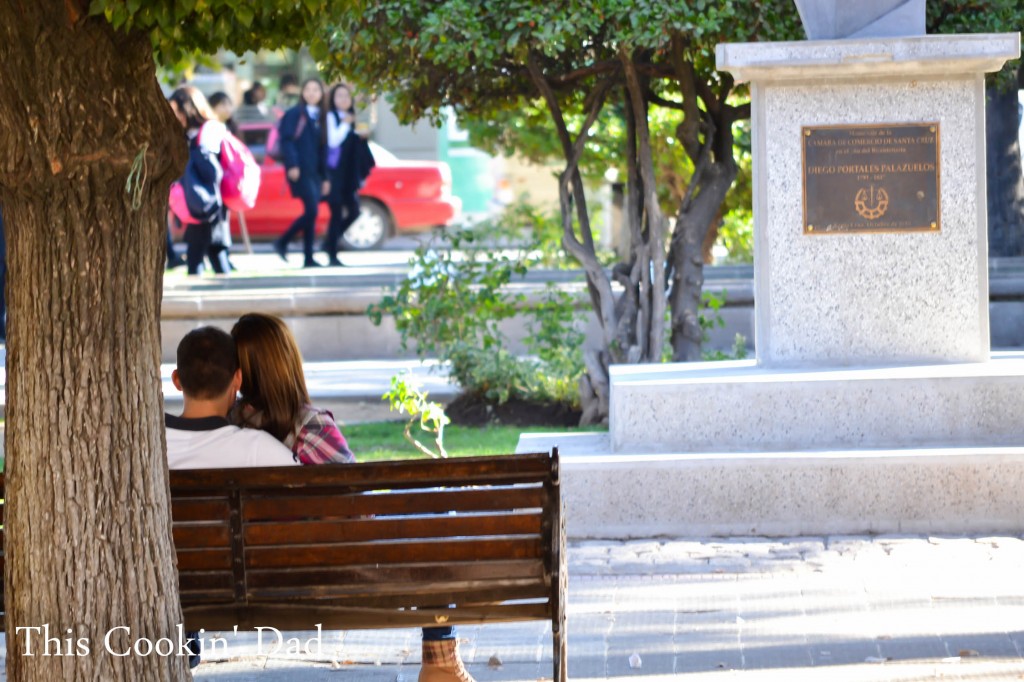 I've heard that love is like a warm blanket, when it's right, you never want to be cold again..  I've also heard that, if you wish to be loved, first love.  One of my favorite comments from my daughter, Grace, was from her classroom Father's Day program last year.  The kids were asked to say why they loved their daddies.  Rather than list out the things that we do together or that I do for her, she simply stated that she loved me because I love her.  Can she define or describe love?  Not really, but she understands that her mommy and daddy love her unconditionally.
I took the photo above when I was in Chile last April.  This was my first trip with my DSLR and I was still learning about the features, but despite my lack of skill, this photo captures the essence of young love.  In Chile, it is very common to find young people making out on park benches.  Since they typically live at home until after college, the time on the park bench is likely the only time they have "alone".  It's funny how love is represented in other cultures while, in its essence, remaining just the same.
Are you giving thanks for love?  How do you look at love?  Have you had experience viewing love in other cultures?  Share your story and make sure you follow along and see what else I'm giving thanks for.