Today, I'm giving thanks for team spirit.  During the holidays, families come together to celebrate all sorts of things.  One thing that ties many families together is their sense of team spirit.  Whether you root for the same team or bicker back and forth, sports, teams, and loyalties can be an integral part of any family gathering.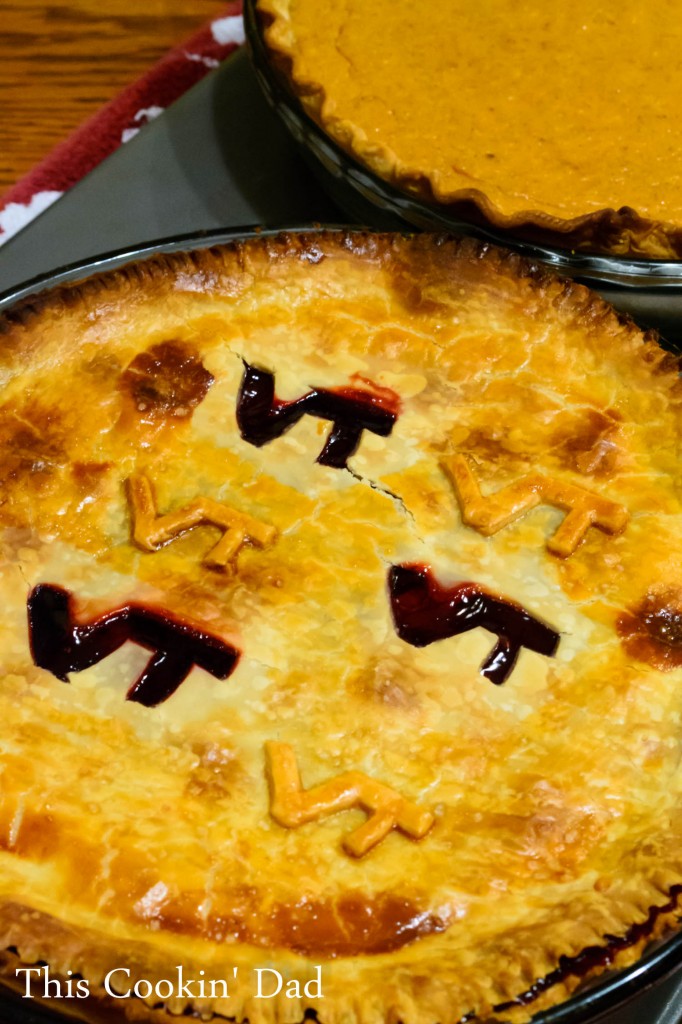 In our family, the VA Tech Hokies rule the roost.  Beth and I met there and she and her brother and sister are all graduates.  With all of that money invested into the school, you know that their parents are fans too.  We've started brainwashing our kids early and my sister-in-law is expecting another little Hokie before the bowl games start up.  There are all sorts of ways that we integrate this sense of spirit into the festivities.  We'll use licensed plates, napkins, etc for dessert, we'll definitely have Hokie salt and pepper shakers, and I took a little extra time to vent the cherry pie with the logo for a little extra flare.  If you squint your eyes right, you can even see the maroon and orange team colors.  GO HOKIES!!
Are you giving thanks for team spirit this holiday season?  What is your favorite sport/team?  Does your whole family support the same team?  Leave me a comment and make sure you follow along and see what else I'm giving thanks for.