You're never too old, too wacky, too wild, to pick up a book and read to a child.
–Dr. Seuss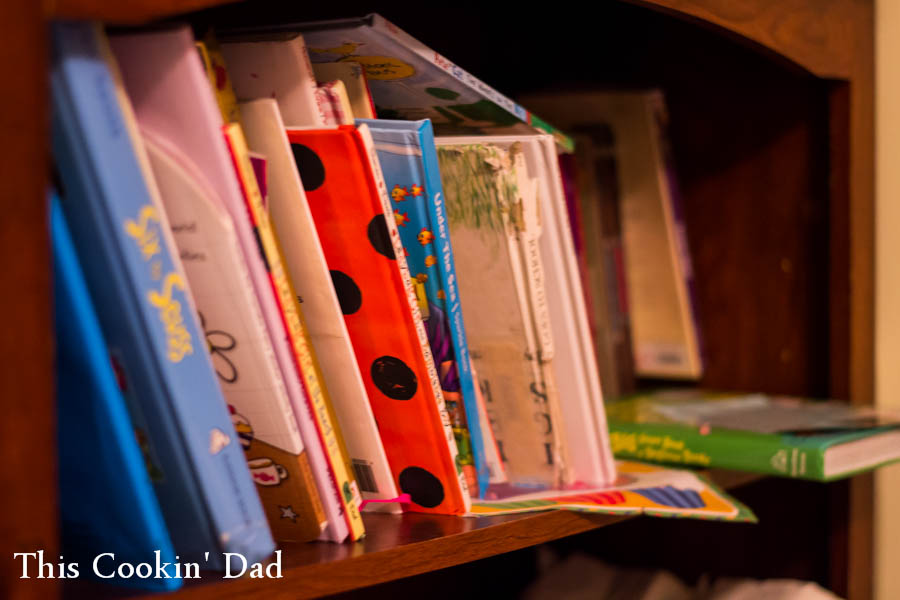 I love books. Mind you, I'm a teacher by trade (and a social studies teacher at that), so I see books as important for sharing information. As I have delved deeper into photography, into my own writing, and into life, in general, I find that books are more than just information, but stories. Some of these stories are factual, some completely made up. Some have a point, some are just for fun. Whatever your pleasure, to read a book is to share ages of experiences with those who have come before us.
I am hoping to impart my love for books, knowledge, and the written word to my kids. They are all still in the learning phases of reading. Grace loves books that share concrete information. She thinks very linearly, but she needs the challenge of a story to round out her understanding of the world around her. Sophie seems to be following in Grace's footsteps, but I know that she loves a good story and tries desperately to figure out the point of each book we read together. Matthew is still working on sentences, but nothing makes him happier than curling up with his daddy to read a book at bedtime.
Sharing the gift of reading is one of the most important things that I can do as a parent and, with the strain of three kids on my shoulders, I'll admit to not reading with them as often as I should. Still, I'm thankful for those moments that we stop to just read a book.
Throughout November, I'll be posting about those things for which I am most thankful this year.  Look for more of my Giving Thanks series all month long.
What are you giving thanks for this year?  Leave a comment and share your story!