Is there anything better than a light, fluffy, buttermilk biscuit? Ok, so maybe there is somewhere in the world, but you'd surely have to look for it. A little smear of jam, some ham with a touch of mustard, or smothered in sausage gravy…Really, I'll take a good biscuit just about any way I can get it.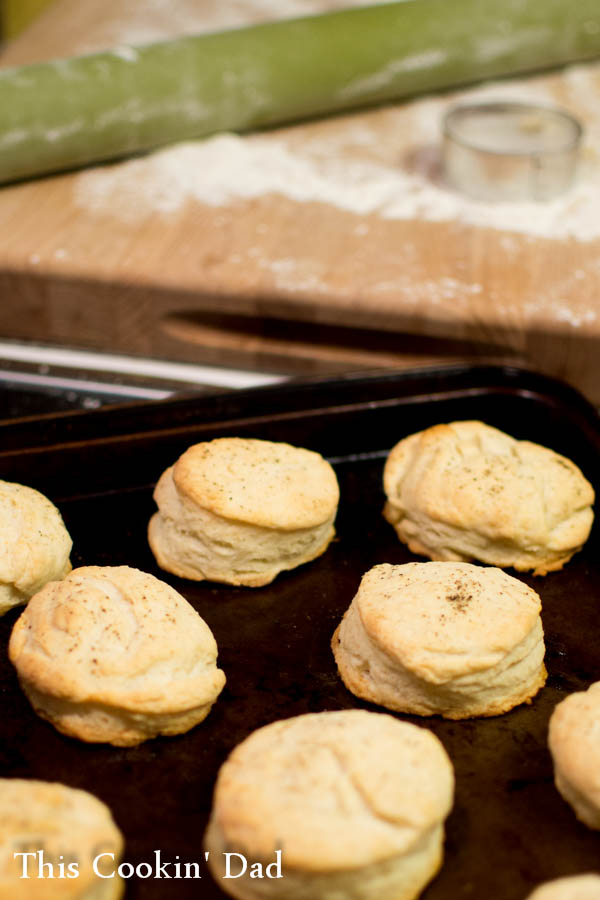 On the one hand, the biscuit is unbelievably easy to make. It's only like 5 ingredients. Seriously, how hard could it be?
On the other hand, fewer ingredients typically means needing more skill to pull those ingredients together. Getting the biscuit just right, with a crisp exterior and soft flaky interior is more than a little intimidating and, to be perfectly honest, I've shied away from it for years! It's so much easier to just buy one of those cans from the dairy section!
Well, it may be easier, but that sure as hell doesn't mean that it's better. What kind of lesson are we teaching our kids when we always take the easy way out? I'm not saying that we always have to choose the most difficult path, but I do think that we should show them the difference and let them know that, sometimes, the extra effort (the extra love even) is worth it.
First, you start with your dry ingredients. One tip I learned a long time ago when it comes to baking is to keep your small piles of ingredients separate from each other. In white flour, salt, sugar, baking soda, and baking powder all look exactly the same. Place them in the bowl in the order that they show up in the recipe and you'll never forget your place.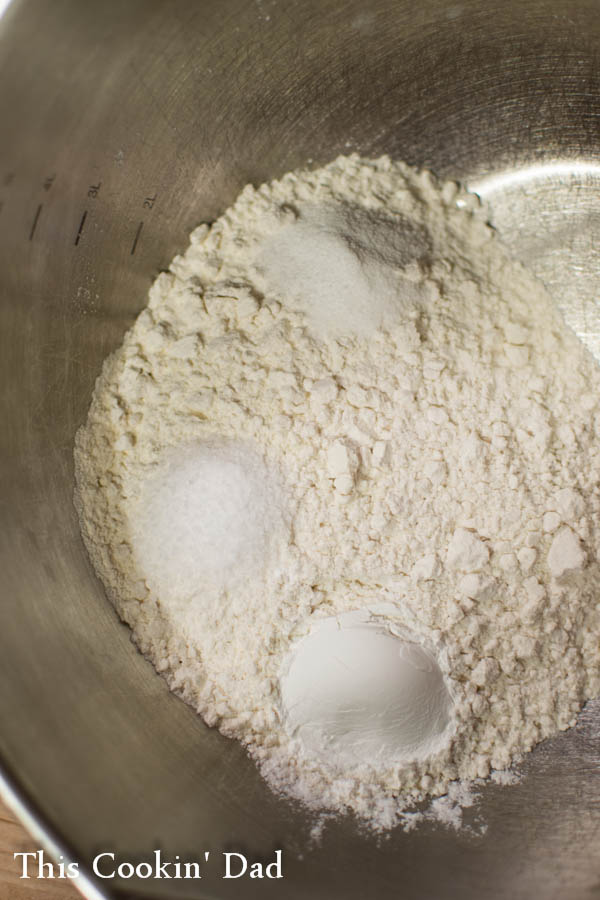 When you add your vegetable shortening (or butter, or lard), you really want to incorporate it well. I mix mine by hand because it is surely a feel thing. Keep rubbing your hands together between the fat and the flour until you get a crumbly consistency. It should hold together when you squeeze it, but crumble apart when you let it go.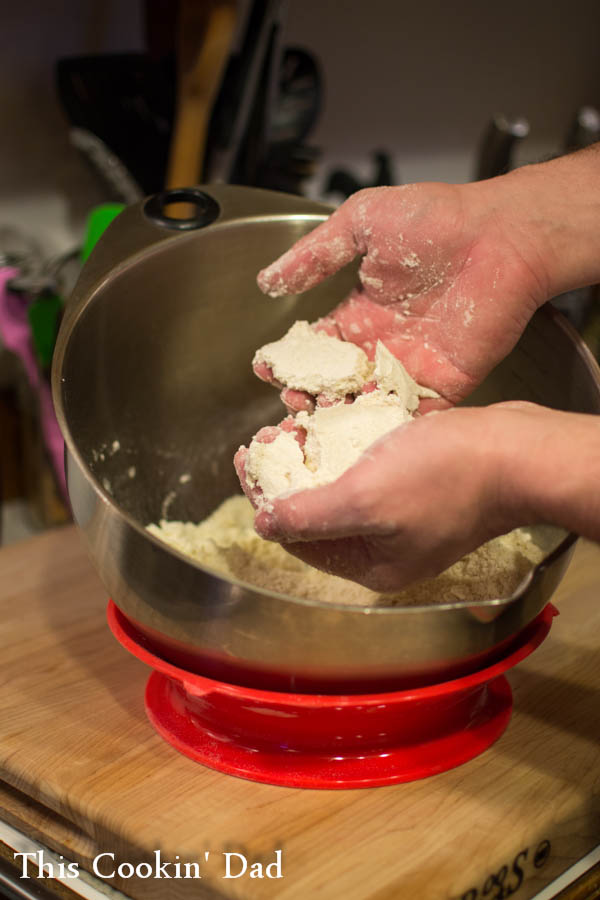 Add your buttermilk and mix gently until thoroughly combined. Let it rest in the fridge for about 15 minutes before pouring out onto a floured cutting board, rolling it flat, and cutting with a round cutter. The dough will be very soft. That's good! That means it'll be light. Just use plenty of flour on your cutting board, rolling pin, and cutter.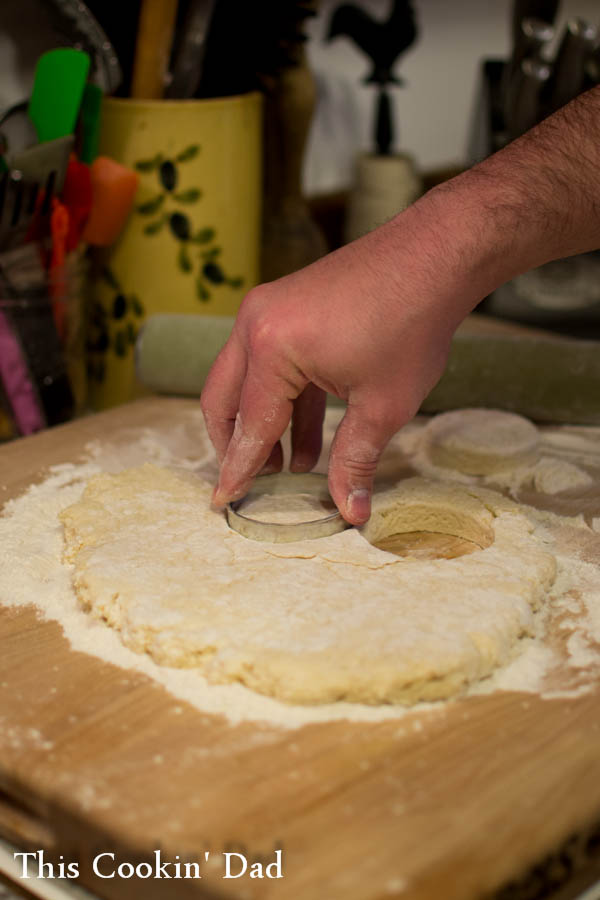 Once you get them all cut out, place them on a lightly greased pan. Make sure you leave plenty of room around them so that they can rise up nicely. I brush on a little melted butter and sprinkle with a touch of black pepper. YUM!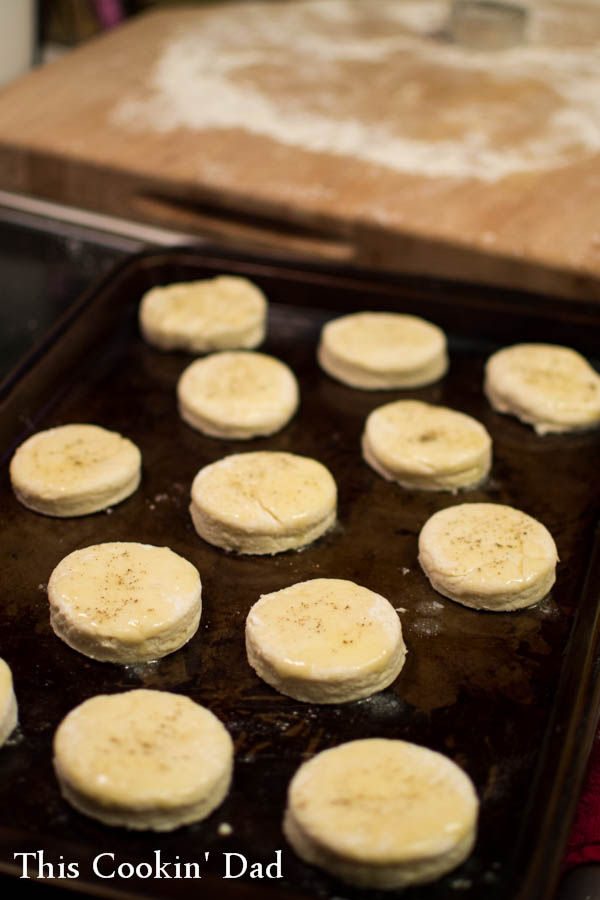 After a turn in the oven, they come out ready to soak up some gravy, pair with some jelly, or sandwich some yummy sausage. Enjoy!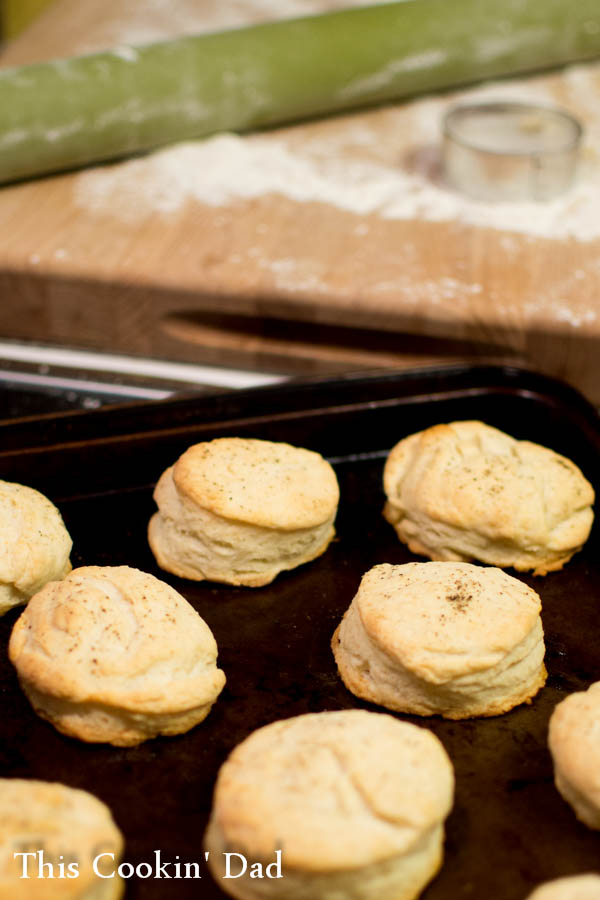 How do you eat your biscuits? Are you all about the bread? Throughout February, I'll be focusing on how to make breads in all different forms. What is your favorite? Leave a comment and share your story.

Biscuits
Ingredients
2 cups all-purpose flour
1 tbsp baking powder
1 tsp kosher salt
1 tsp white sugar
6 tbsp unsalted butter, diced and very cold, plus 2 tbsp melted butter
1 cup buttermilk
1 tsp ground black pepper
Instructions
Combine first 4 ingredients in a mixing bowl.
With your hands, a pastry blender, or two forks, combine the flour mixture with the butter until coarse crumbs develop.
Add ¾ cup buttermilk, stirring gently until just combined. Add more buttermilk if the mixture looks too dry. It should be sticky, but not "wet". Allow to rest in the fridge for 15 minutes before continuing.
Turn your dough onto a floured cutting board. Fold and gently roll out the dough until flaky and about ½" thick. Cut with a heavily floured round mold and place biscuits onto a lightly buttered sheet pan. Brush the tops with melted butter and sprinkle with a little pepper.
Bake at 450 for 10-12 minutes or until the tops are golden brown. Enjoy with butter and jam or however you choose.