All month long I've been braising. I've had braised meats and vegetables, quick braises and long cooking ones. The irony of it is that, when most people think of a braise, they think of one large piece of meat cooked low and slow in a small amount of liquid. Even with all of my braised dishes this month, I still have really presented that classic ideal. That changes now with my Slow Cooker Cider-Braised Pork Loin!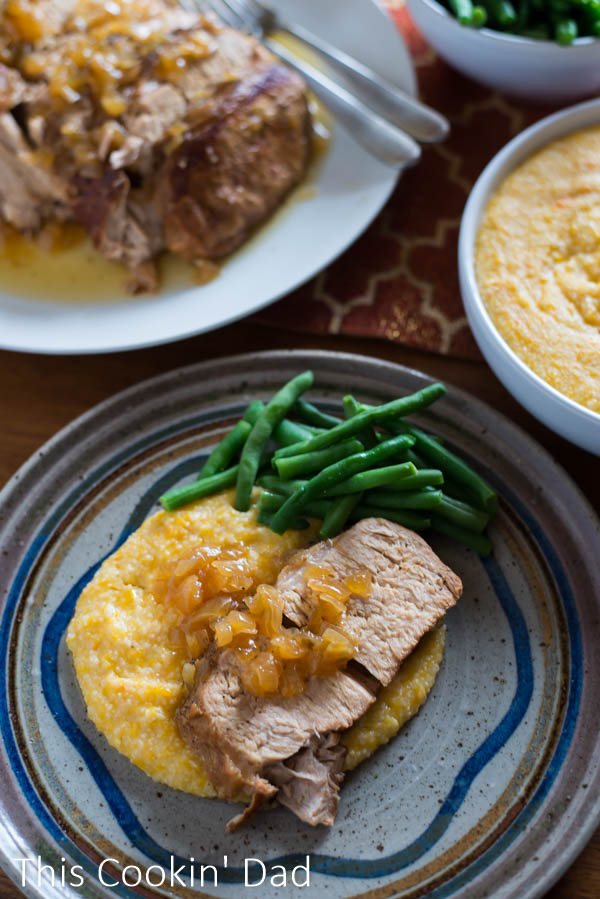 Few dishes remind me of fall more than a braised pork loin. It just kind of goes with the season. And since I love apples with my pork loin, I thought that a lovely bottle of hard cider would make the perfect start to a braising liquid!
My dish starts very simply with a 3 lb cut of pork loin, seasoned with salt and pepper, and seared in olive oil before removing it to the slow cooker.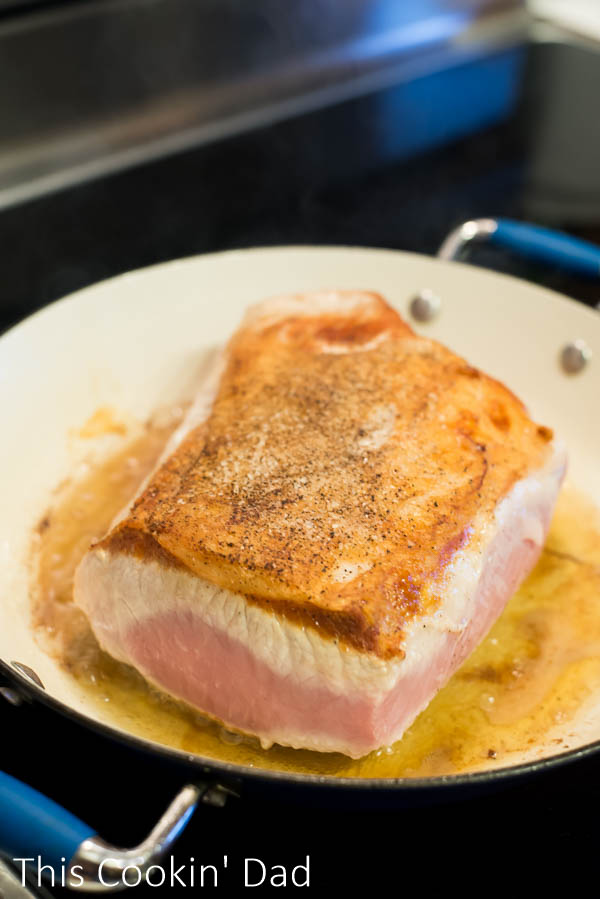 After removing my seared pork loin, I add diced onions, cooking them down until they are translucent…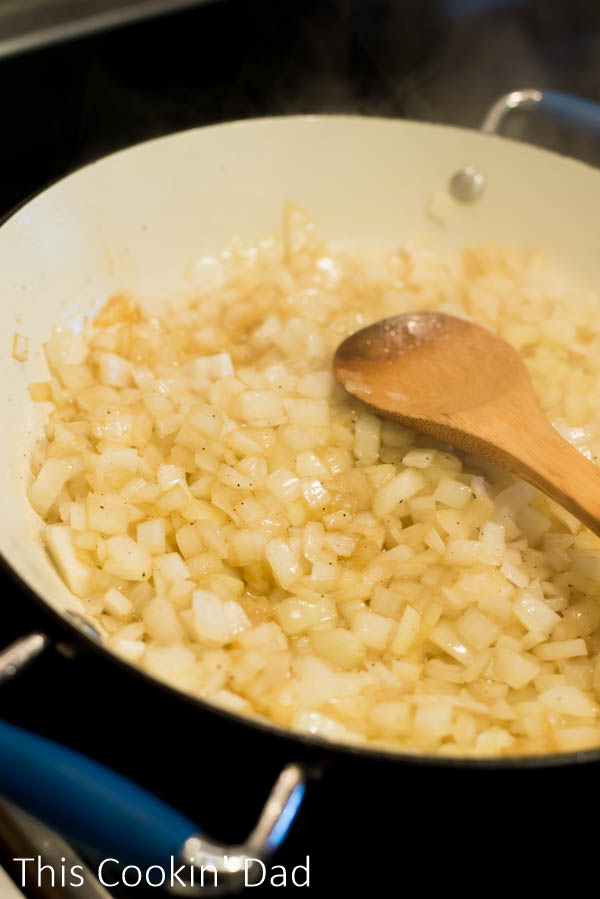 …and add a bottle of hard cider, a little chicken stock, and salt and pepper to taste.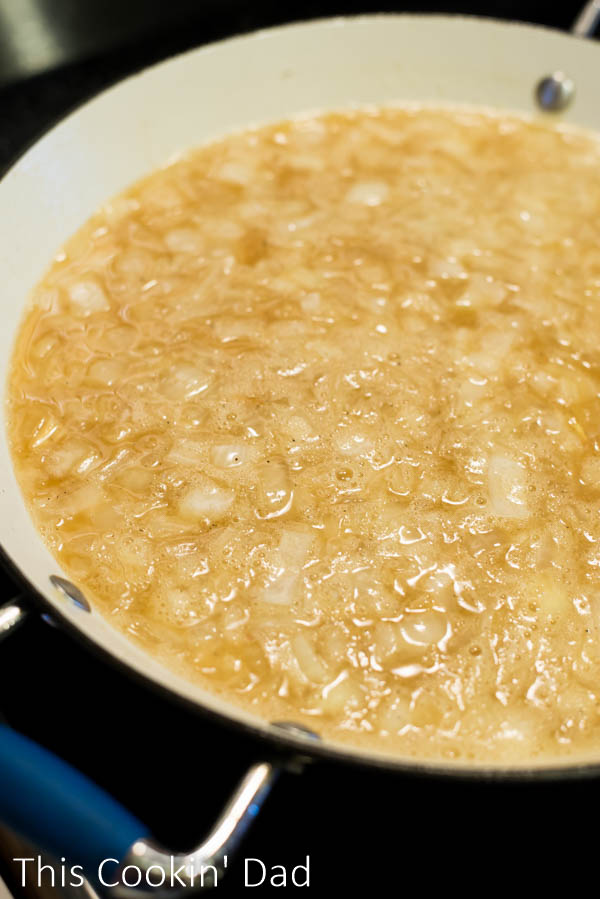 Pour the onions and liquid over the pork loin and cook on low for 8 hours.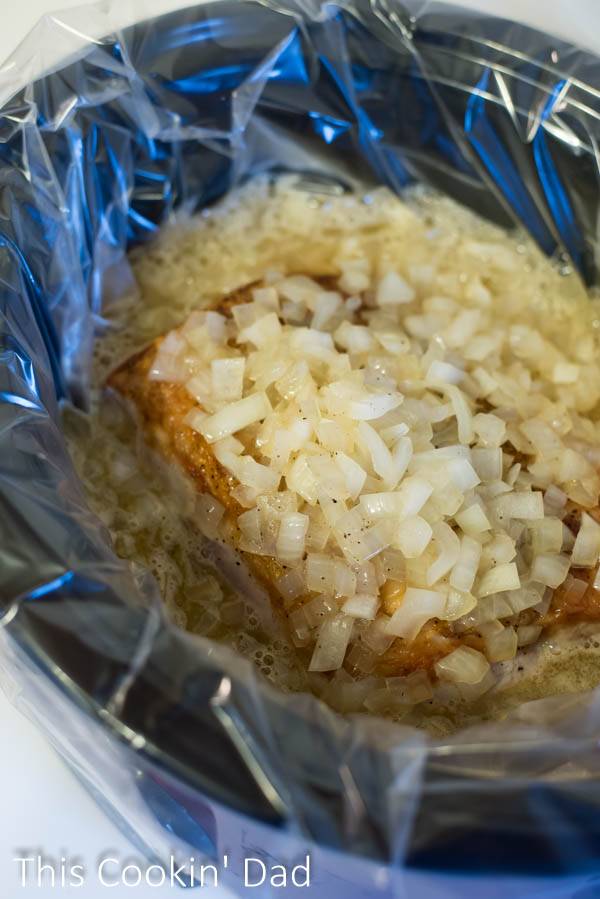 Serve diner style with grits and green beans. Enjoy!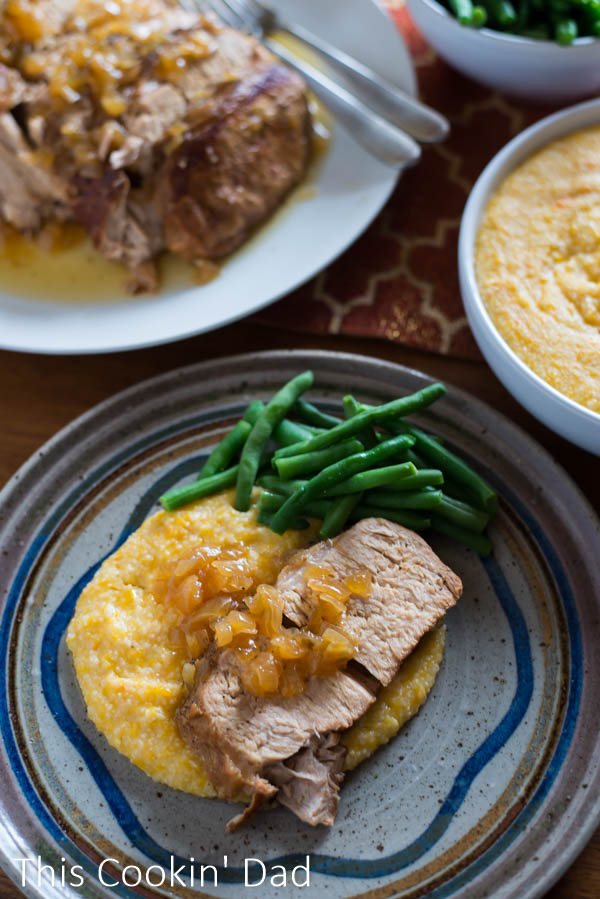 We've been braising all month long. What is your favorite braised dish? What flavors remind you of fall?

Slow Cooker Cider-Braised Pork Loin
Ingredients
3 lbs pork loin
salt and pepper to taste
2 tsp olive oil
2 onions, diced
1-12 oz. bottle of hard cider
1 cup chicken stock
Instructions
Heat a large skillet over medium-high heat. Season pork loin with salt and pepper. Add olive oil to the skillet and sear the pork loin for 3-5 minutes per side or until nicely browned. Remove from the skillet and place into the slow cooker.
In the same pan, sautee the onions for about 5 minutes, or until translucent. Add cider and scrape the bottom of the pan to release all of the brown bits. Add chicken stock, stir to combine, and pour the contents of the skillet over the pork loin in the slow cooker.
Cook on low for 8 hours.
To serve, slice the pork loin and serve with grits, green beans, and a large scoop of those tasty onions. Enjoy!