Who doesn't love to hit up the local farmer's market?  Virtually everything is as fresh as fresh can be and you can actually get a chance to talk to and get to know the people who grow your food.  Involve your kids and you can help to really develop a great palate and a healthy respect for food.  We brought the whole family out this weekend and found these incredible looking tomatoes.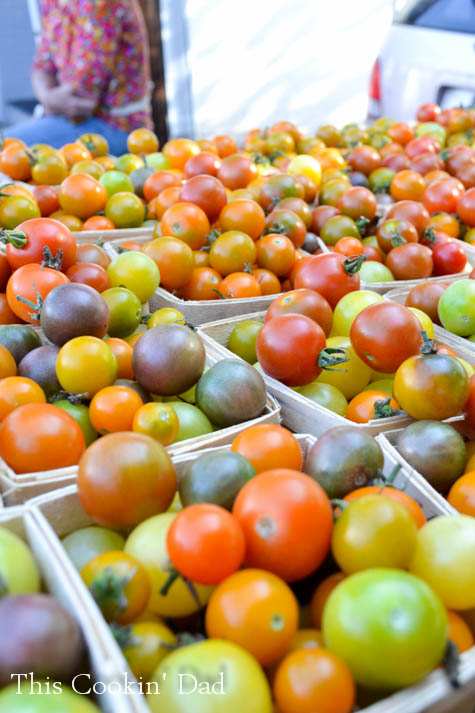 I love the variety of sizes and colors.  Since you eat with your eyes first, it really helps when the food is beautiful in the first place.  We had some lovely T-bones at home and some fresh corn, so I knew right away what we were having for dinner.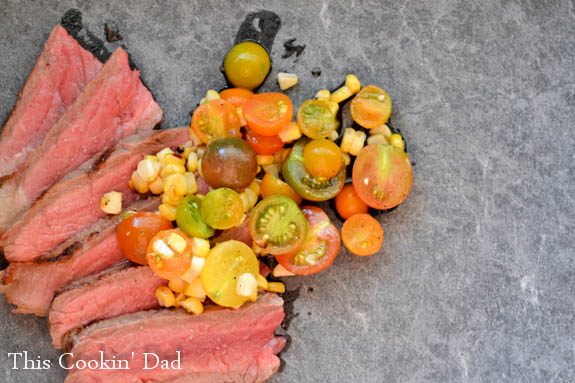 Looking at that photo just starts me drooling all over again.  The acid from the tomatoes pairs perfectly with the richness and meatiness of the steak.  A welcome sweetness from the corn pops in throughout each bite.  Lovely food, simply prepared is really where it's at.
What have you found at your local farmer's market?  Leave me a comment and let me know.