Today, I'm giving thanks for holiday cooking.  No longer is it getting to be that time of year.  That time of year is here!  I spent today cooking some and getting in the mode to do more cooking tomorrow.  I roasted and pureed some fresh pumpkin and used it to make a pumpkin cheesecake (more to come on that), and I cooked up a yummy cranberry sauce with orange and ginger.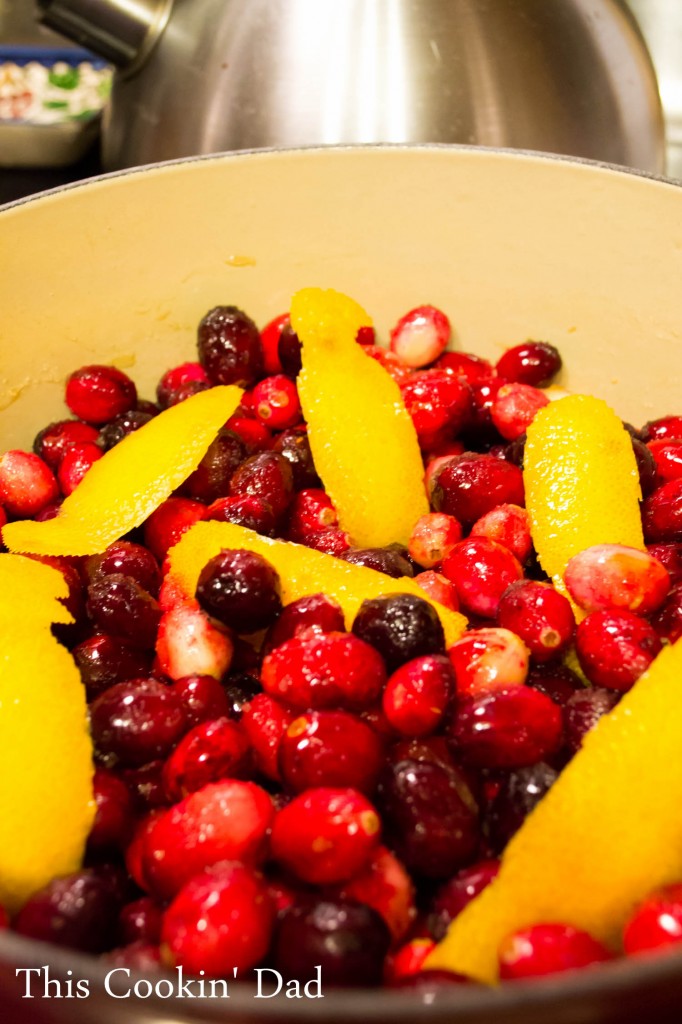 When I saw these incredible colors playing against each other, I was reminded that it is truly the holiday season and time to start cooking up all of the wonderful foods that are indicative of this time of year.  I can't wait for the duo of turkeys this year.  I am frying one while my mother-in-law oven roasts the other.  We have all of the classic sides along with a couple of surprises that I'm offering up for the family.  After dinner is a veritable smorgasbord of pies.  Who can resist?
After this one day feast, though, the real cooking gets started.  Cookie exchanges, holiday dinners with both sides of the family, Christmas parties with neighbors, etc.  The celebration seems wonderfully endless.  So pull out the mulling spices, let the cider flow, and get your baking pans ready.  Your oven is waiting for you.
Are you giving thanks for holiday cooking?  What food do you think best represents the season?  Leave a comment and make sure you follow along and see what else I'm giving thanks for.