Today, I'm giving thanks for local business.  You know what I'm talking about, right?  The little mom and pop start-ups? the hole-in-the-wall restaurants? the tiny storefronts?  These places are the heart and soul of a community.  They provide color and local flare.  The big chain places just don't do that.
I'm not knocking big chain places.  There is a place for them.  How often can you walk into one of them, though, and instantly be recognized and greeted by the owner.  At these little local restaurants, you can really get to know the people preparing your food, not just the ones serving it.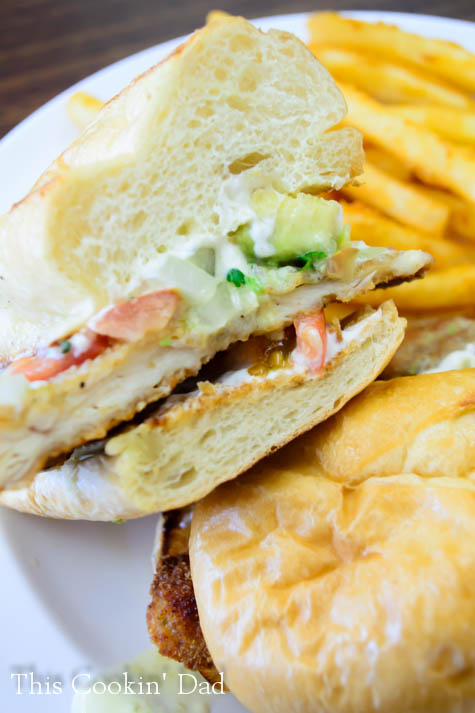 Recently, a new one of these little places opened up in a storefront nearby.  Mi Casa is one of those places that could easily be overlooked, but if you go once, it's pretty easy to become hooked.  All of the food is fresh and handmade.  You can taste the love that they put into every dish!
Above, you can see their Tortas de Milanesa.  It's just a simple breaded chicken sandwich, but it's so much more!  A delicious sauce, creamy avocado, sharp onion, and ripe tomatoes come together with a perfectly cooked and crispy breaded chicken breast all piled onto a soft toasted roll.  It's pretty much heaven in a sandwich!  Drooling yet?  I am!
Are you giving thanks for local business this month?  Do you have a local place that you have just fallen in love with?  Share your local flare with us and make sure you follow along and see what else I'm giving thanks for.