Today, I'm giving thanks for new traditions.  I remember being told once that, in this country, our only tradition is change.  I disagree.  In large part, tradition is the absence of change.  That doesn't mean, however, that traditions cannot change or that we cannot add to our tradition as the years go by.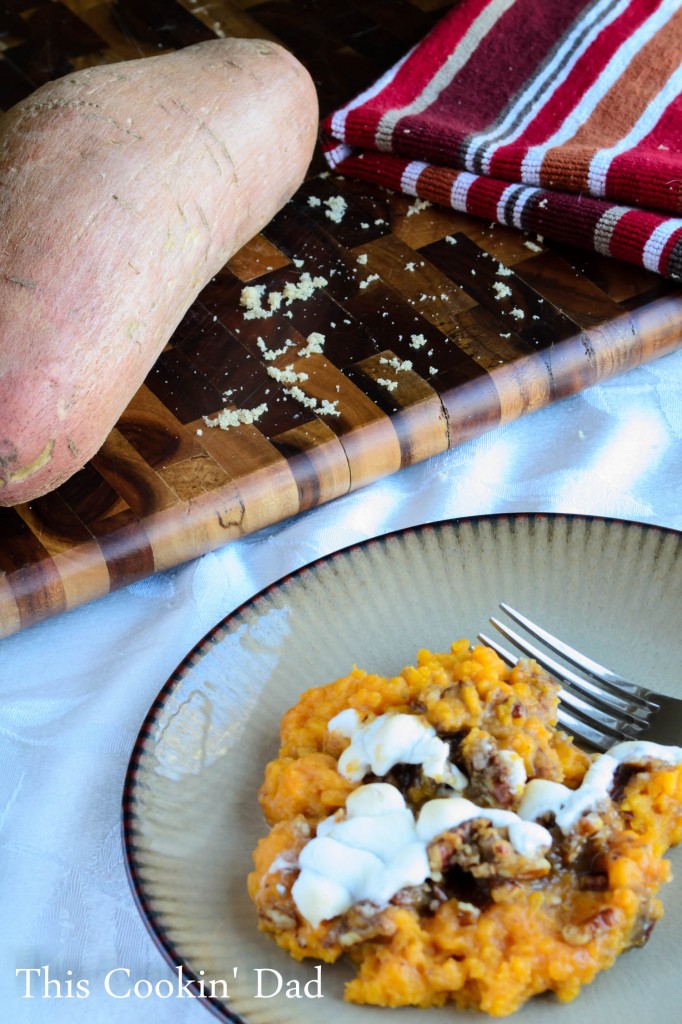 My grandmother used to cut the ends off of her hams before she put them into the roasting pan.  For years, my mother watched this and wondered why.  One year, she finally asked her.  The response?  Because her mother had always done it that way.  When my mom went to ask my great-grandmother, she learned that she had always cut the ends off because her pan had always been too small for the hams.
For many of us, our holiday menus stay the same from year to year.  This is a great way to stay connected with our family's past.  Kids get to eat the same foods that their grandparents and stay grounded in those traditions.  It can be easy, though, to remain stuck in the past.  New foods, new flavors, new techniques, and new takes on the traditional dishes can help us continue to move forward.  Being innovative and experimental with our food lets us connect with our future and can help older generations understand the younger ones.
At Thanksgiving, and in general, I like to shoot for a balance.  If you blindly stick to traditions, you can forget why you even had the traditions in the first place.  If you are open to change, you can experience new, great things.  The sweet potato casserole was one of my first attempts at this.  I remember being told over and over again that I'd better just make a small batch because the family probably wouldn't eat very much of it.  Now, it is a staple every year.  If I decided not to make it one year, I think I would get lots of protest.  This little trial has become a new tradition in our family.
Now we keep most of the traditional items, but I add something new every year, just to see what sticks.  We keep that connection with the past, but challenge everyone with new options as we move forward.  The best of both worlds.
Are you giving thanks for new traditions?  Do you have any hard and fast traditions in your family?  What new things have you tried during these holiday feasts?  Leave me a comment and let me know and make sure you follow along and see what else I'm giving thanks for.