The charity that is a trifle to us can be precious to others.
–Homer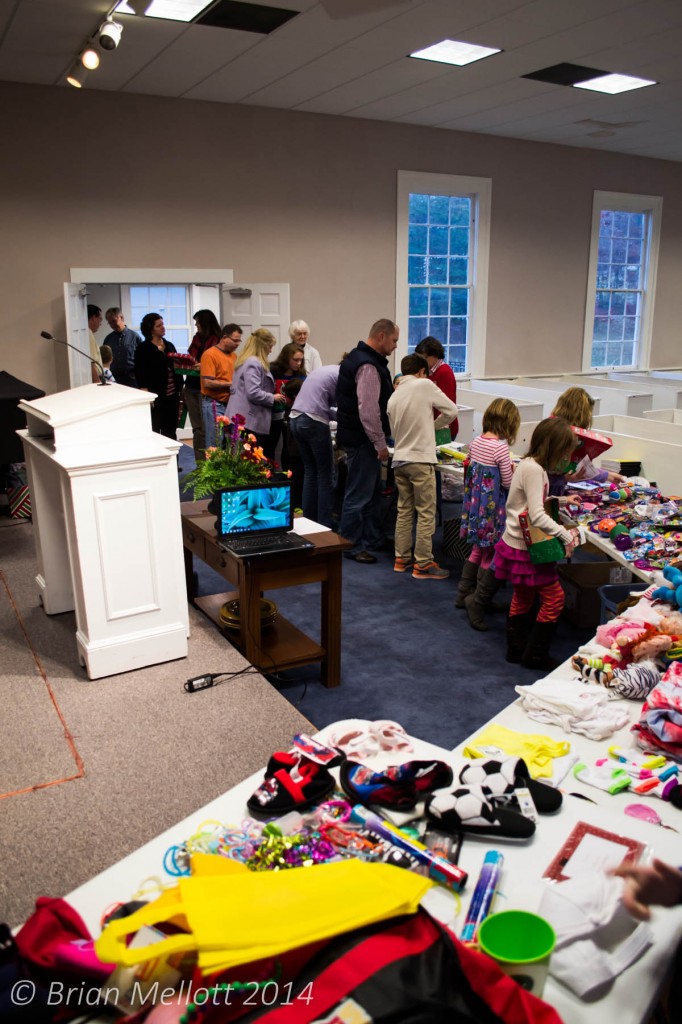 Last night, our family helped organize a shoebox packing party for Operation Christmas Child, a Christian ministry that sends shoeboxes filled with gifts to children all over the world.
I was really just overwhelmed by  the spirits and hearts of the individuals who showed up to pack boxes for complete and utter strangers. We pack these boxes with little things that so many of us take for granted: toothpaste, toothbrushes, combs, soap, pencils, notebooks, and small toys.  These trinkets have the potential to make a world of difference for the children who receive them.  That pencil could mean that a child gets to go to school.  A tiny flashlight could mean that another can get some extra work done at night.
These gifts are about more than just giving stuff to these kids.  They are about helping them get a leg up.  Most of all, they are about giving these kids hope for a better tomorrow.  After all, that's what charity is about.  Some people have tried to transform the idea of charity into just giving out free stuff, but, in reality, it's about showing a little love and giving a little hope to those who need it most.  I'm thankful to be able to show a little love, even to someone I've never met.
Throughout November, I'll be posting about those things for which I am most thankful this year.  Look for more of my Giving Thanks series all month long.
What are you giving thanks for this year?  Leave a comment and share your story!