"He brought everything back, all the food for the feast. And he, he himself, the Grinch – carved the roast beast."
–Dr. Seuss
Now that it's November, we are finally starting to get into the holiday season and, even though Christmas is still a ways off, the colder weather and looming feasts have me thinking about all of the roast meat that will soon be gracing our tables.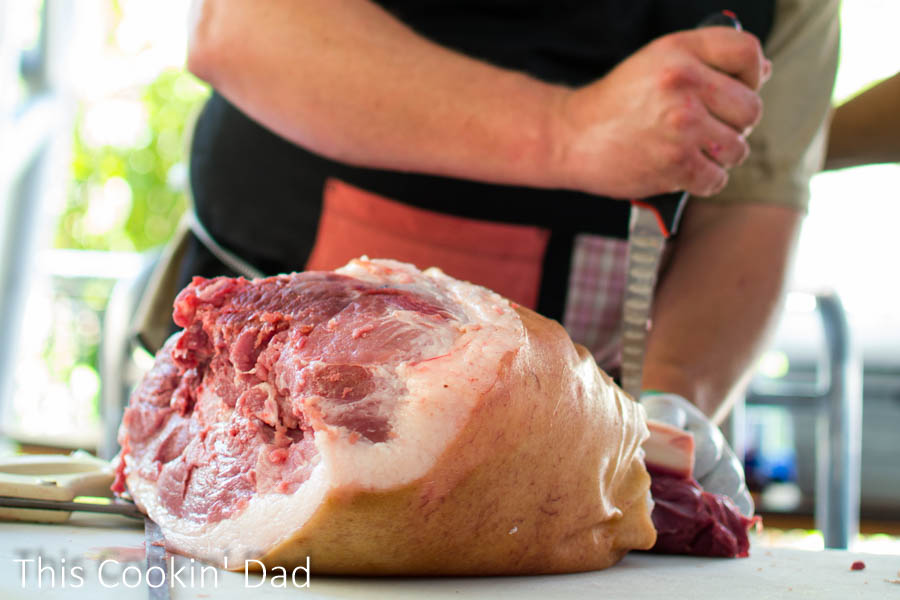 Roasting is a "dry heat" method of cooking. Contrast this with braising, a "moist heat" method. Ironically, your grandma's pot roast was a braise similar to my Arm Bone Pot Roast. Roasting is a little different. There are no tiny cuts, no fine dicing. Just take a piece of meat, heat, and eat! The slow roasting of meat on a spit over an open flame or in a roasting pan in the oven enables even the toughest pieces of meat to break down and come away tender and juicy. Roasting is one of the more primal ways to prepare food.
The key to a great roast is great meat and the best place to get great meat is from great farmers and local butchers. When you're only using a few ingredients, it's important that they taste great. Sure, they cost a little more, but think of all of the money that you save on covering up a piece of meat that doesn't taste as good!
Of course, when most people think of a roast, they think of that large show stopping turkey, roast beef, or leg of lamb, but throughout the month, we'll focus on roasting veggies as well. Beautiful roast peppers, potatoes, and root vegetables that can accompany our roast meats or stand alone as a meal unto themselves.
What is your favorite thing to roast during the holidays? Leave a comment and share your story.