Yesterday morning, news outlets were filled with the story that the 9th U.S. Circuit Court of Appeals ruled that the wearing of unearned military medals constitutes free speech. Military personnel, veteran's groups, and military supporters across the nation cried outrage at this injustice directed at American heroes. Even though, at the time, wearing an unauthorized medal was illegal, today only certain medals meet that criteria and it's only illegal if you stand to make a tangible benefit from it. Unfortunately, the benefits that come from earning medals are rarely tangible and giving people an open invitation to lie about their military service in the name of "free speech" is wrong and creates a slippery slope where it becomes difficult to tell the difference between those who have sacrificed and given their all for their country and those who want the recognition without the work.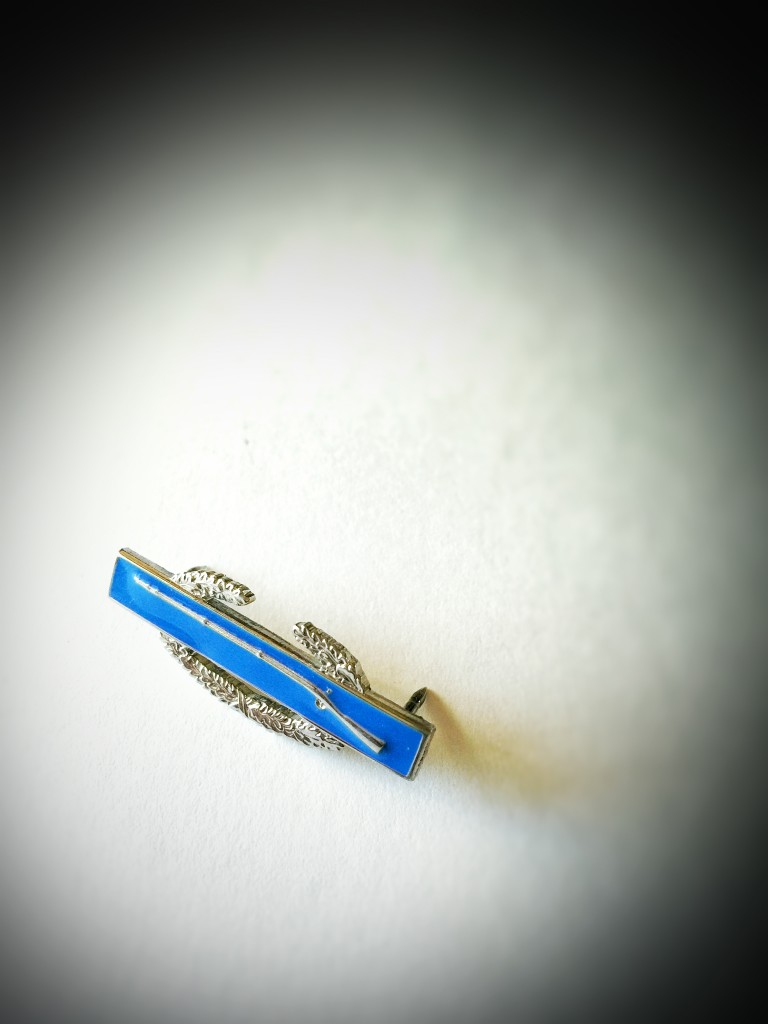 As a vet myself, I was immediately disappointed in the decision. I've earned medals myself and the idea of someone wearing those medals without having put in the time, work, and sacrifice needed to earn them just grates on my nerves. So, I decided to do a little more research on it.
The decision relies heavily on arguments from United States v. Alvarez, a Supreme Court case which struck down the Stolen Valor Act of 2005. The issue in that case was that Xavier Alvarez falsely introduced himself as having earned certain awards. The case was struck down largely because the court could not see any tangible benefit to Alvarez nor any harm coming from his comments. In other words, telling tall tales isn't really illegal.
What makes the United States v. Swisher case different is that he was not only stating his lie, but wearing the medals, physically misrepresenting himself and commanding the respect of honors that he did not earn. What should be clearly noted is that Swisher was originally convicted on four charges, appealing only one of them. The one that he appealed, while based on a valid law at the time, is not one that he could be convicted on today.
Per today's laws, simply wearing a medal is not illegal. Neither is it illegal to brag about service that you haven't performed. Frankly, the latter is not that concerning to me. Even the dissenting opinion in the Swisher case distinguishes between "bar stool braggadocio" and the harm that comes from the wearing of unauthorized medals.
Look, I'm not going to get all bent out of shape over some guy whose life or service is so unexciting that they have to make up stories to impress people. That doesn't make them a criminal; it makes them a liar, a jerk, an asshole. There's nothing patently illegal about that. When that guy passes around falsified documents and attempts to get free drinks or, worse, money from the VA, he's crossed over that line and is now a thief. There's a difference between telling fish stories and carrying around someone else's fish.
The "free speech" argument is almost laughable to me. If you wear medals in support of soldiers or in protest of the war and make sure that people know why you are wearing them, that's free speech. When you wear them for your own benefit, tangible or not, your goal is not free speech, but deceit. I see very little difference between this sort of action and impersonating a police officer. In both cases, you are looking for a certain authority and respect that you didn't earn.
As a father, cases like these are particularly distressing to me. How does it speak to my children that they can see people lie, cheat, and steal their way through life and get away with it? How do I teach integrity when the courts say that it's ok not to have any? How do they know who is a hero and who isn't? Is it even possible to tell the difference?
Medals conferred upon America's heroes are, in many ways, sacred. They represent honor, duty, sacrifice, a host of other qualities that we hold dear as a nation. When they become little more than a cheap token that anyone can wear in the name of "free speech," haven't we lost a little something of ourselves? At what point did we equate the protection of "free speech" with the protection of liars? When did we forego protecting those who would protect this country and, instead, protect those who would give this country a bad name?
I, for one, hope that our kids can do it better. I hope that we can take cases like this and see that our laws, our courts, and our governments will never be able to legislate respect, honor, or sacrifice. We, as parents and as leaders in our communities, have to take the first step and teach our kids better. We have to set a better example for the people around us and for their kids and for their kids' kids. In short, we just have to do better.