Today, I'm giving thanks for food.  Seeing as I am currently at Mixed, a food blogger conference, food has been at the top of my mind today.  We come together to talk about food, food styling, food photography, cooking, etc.  I consider myself pretty fortunate to be in the company of such talented individuals.  In fact, it was at last year's Mixed that I was inspired to start This Cookin' Dad.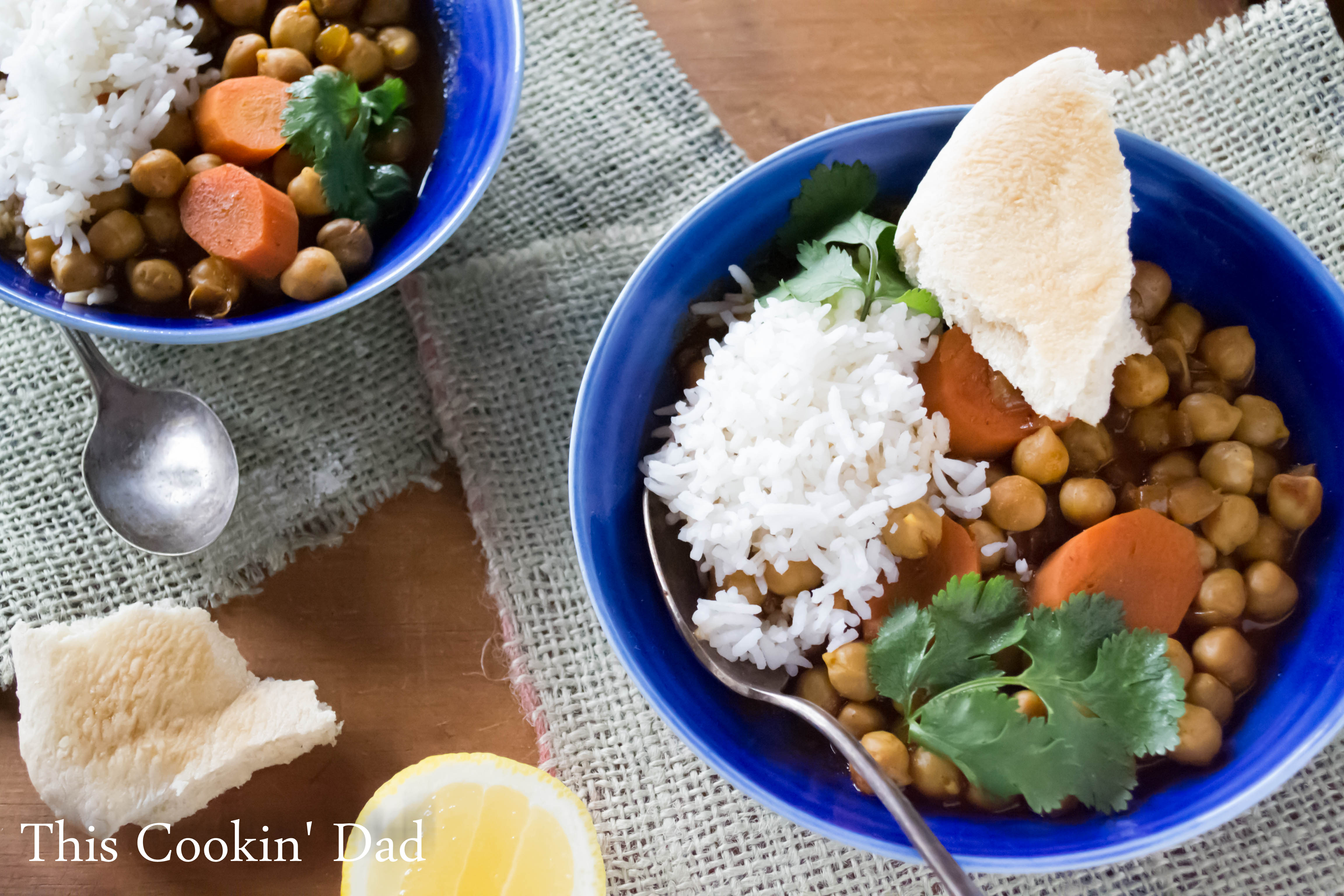 This year, I feel like I am coming in to take it up a notch.  It's less about being inspired and more about learning the craft.  I even signed up for an additional hands-on workshop that focused specifically on food styling and food photography with two very impressive ladies, Tami Hardeman and Helene Dujardin.  They gave us a pretty difficult subject, a brown stew, and told us to have at it.  They walked around, gave us some tips, and helped us to come out with our best shots.  You can see mine above (not bad, eh?).  Afterwards, they showed us their thought processes, working together to get the perfect shot.  It was just beautiful!
This time of year, though, I'm also reminded that it can be pretty easy to take food for granted.  We have such a bounty on our tables at Thanksgiving and are quick to point out when even the slightest thing is not to our liking.  It can be difficult to remember how many people are going to struggle just to put a dinner on the table, much less the traditional overflow of fare that we associate with this holiday.
I learned in the Army to appreciate every morsel of food that comes in front of you because I wasn't always certain about the next chance we would have to eat.  I may not always like all of the food on my plate.  In fact, I find myself getting a bit snobby about food sometimes.  Still, I can never undervalue the effort that went into making that food available and rarely will you see me fail to finish my meal.
As we get closer to the holiday season, please make sure that you take a moment to consider those who grow, process, cook, and serve your food as well as those who are not able to enjoy the blessings of a full table.
Are you giving thanks for food this season?  It seems like such a simple thing, doesn't it?  Tell us about your appreciation of food and make sure you follow along and see what else I'm giving thanks for.