Today, I'm giving thanks for music.  There's not really any other way to put it, I dig music.  I am in no way a particularly talented musician.  To watch me dance is to laugh your butt off and to hear me sing…well, I'm sure there's someone out there who can appreciate my voice.  Frankly, I just don't care.  I love music.  And not just one single genre.  I love classical music, jazz, country, oldies, R&B, Top 40, etc.  I can even get into the occasional punk, funk, or alternative song.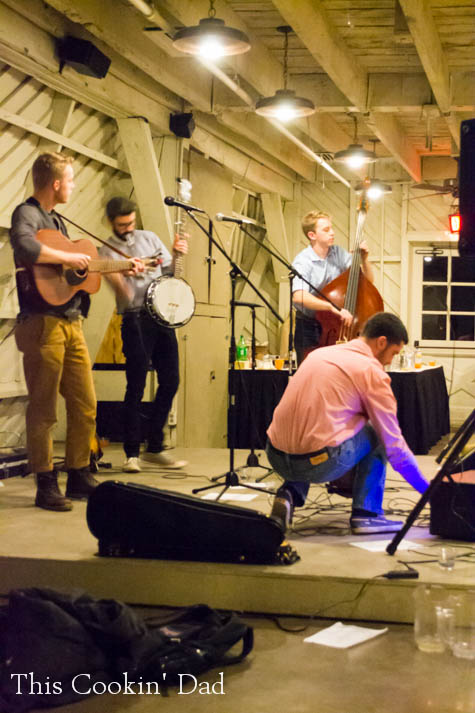 Music is a big part of our lives.  If you and your loved one still sing "your" song together every time it's on the radio, you know about music.  If you've ever cried your eyes out to a song after a hard break-up, you know the effects of music.  If you've ever heard your life story summed up in a 3 minute song, you know the power of music.
Music is more than just words and melody; it has a soul.  Listen to the same song performed by two or even three different artists.  The words and most of the melody are the same, but the feeling behind music, they way that it touches you, can vary greatly.
I took the photo above at a get together marking the end of Mixed, the food blogger conference that Beth and I attended this weekend.  After hours of workshops, seminars, and presentations, it's nice to be able to let your hair down, have a drink or two, tap your feet to the rhythm, or maybe even have a dance with your sweetie.  Yup, I love music!
Are you giving thanks for music as we approach the holiday season?  What is it about music that just gets you?  What is your favorite genre?  Leave me a comment and, while you're at it, make sure you follow along and see what else I'm giving thanks for.