I'm not sure how successful I'll be here, but I am going to attempt to post a picture each day this month through Thanksgiving Day to show what all I'm thankful for.  These posts are going to be short and sweet, helping to ensure that they get up!
I'm going to by giving thanks for my kids.  They are the joy of my life and help to give me a sense of purpose.  I don't always do completely right by them, but, like so many of us, I give what I can.  The most important thing that I can give right now is my time.  Sometimes, I see a little too much of myself in them.  I still haven't decided if they are blessed or cursed because of that!
Here's a picture of them just a few weeks ago when we were out picking apples at a local orchard.  They are each silly, goofy, and quirky in their own special way and I wouldn't trade that for the world.  That's what makes them mine.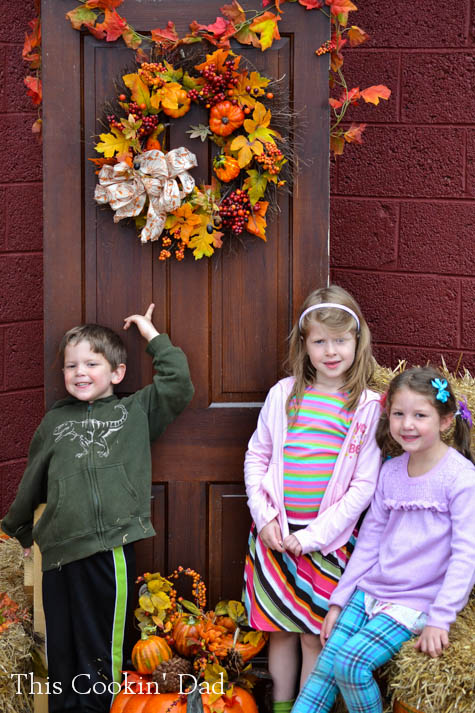 What are you most thankful for?  Leave a comment and let me know.  Make sure you follow along and see what else I'm giving thanks for.