Today, I'm giving thanks for my wife.  If my kids are my joy and give me a sense of purpose, Beth is my heart, my life companion, and gives me a sense of strength.  She is my center, my rock.  Together we share all of our little triumphs and successes, but when my world crumbles around me, she is the one who helps to pull it together.
When I came back from Iraq in 2003, she was the one who saw a light behind those empty stares.  I have so many holes in my memory from that period.  Transitioning from a war zone into civilian life and starting college.  I can't imagine doing it all over again.  Beth was the one thing that was constant.  I still struggle with that from time to time and, through it all, she's the one that I can always turn to.
We have grown our young, naive marriage into a young, slightly less naive family.  It is so much more than I could have imagined just a few short years ago.  With so much going on, though, it can be easy to get bogged down with the daily grind and lose focus of the things that matter most.  Now that the kids are starting to get a little older (and more manageable), we are starting to be able to get away periodically so that we keep that connection that brought us together in the first place.  Here's a great picture that I took of Beth on a recent trip to New York.  We were walking along The High Line and the lighting, backdrop…everything, really….was just right!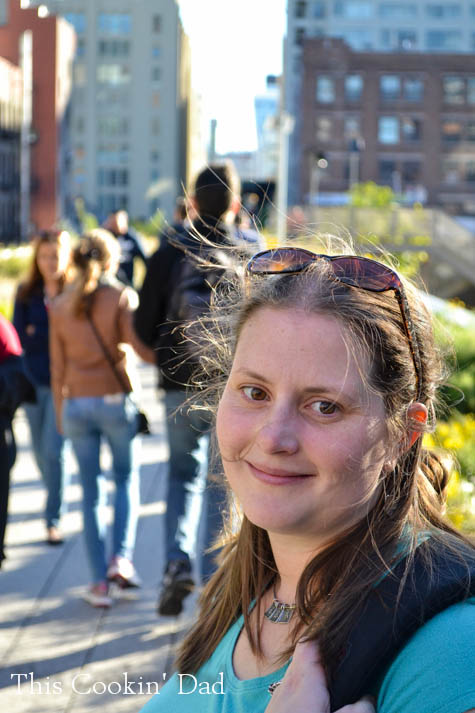 Do you have a rock, a place to call home when the world has beat you down?  Leave me a comment and share your story.  Make sure you follow along and see what else I'm giving thanks for.