Today, I'm giving thanks for new life.  Yesterday, I attended my uncle's funeral.  Afterwards, I headed to my sister-in-law's house to help with her baby shower.  To experience both the strain of death and the joy of impending birth within one 24-hour period takes an emotional toll.  When coupled with the physical toll from all of that driving and all of the time on my feet preparing dishes, setting things up, and helping out during the party, let's just say that I am completely exhausted!!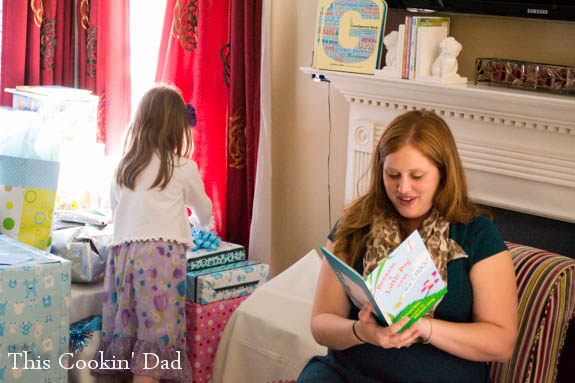 Even in a tired state, though, how could you not smile when you see the excitement and anticipation of this young lady as she is showered with gift after gift for her first child?  To be part of that, and for my daughters to be able to share in her joy, is well worth any sense of fatigue that I may be experiencing.  I'll sleep tonight and feel fine in the morning.  For her, those memories will last.
How are you giving thanks for new life?  Have you been able to welcome a new child into the world this year or share in the celebration of expecting one?  Make sure you follow along and see what else I'm giving thanks for.