Today, I'm giving thanks for community.  Living in a particular geographical location is one thing.  Living in and being part of a community is another thing entirely.  I consider myself fortunate to be part of a pretty close-knit community where we live.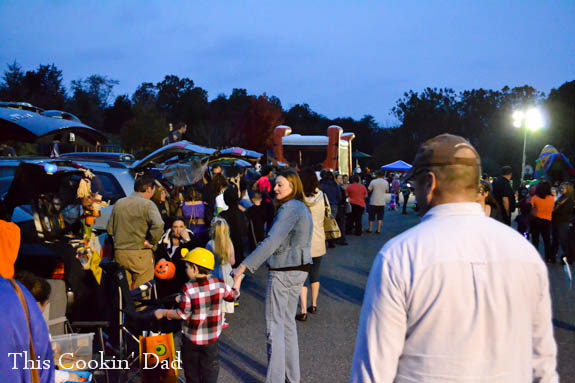 One thing that regularly brings the community together is the fact that we have really great community events.  Our church, in particular, hosts a massive Trick-or-Trunk every year.  This year, Beth and I signed up to volunteer our trunk for the event.  I am always amazed at the sheer number of people that turn out for these events.  We had over 1200 people show up on Halloween night!
I am even more amazed at the number of people that I know at these events.  At every turn, I am pulled into a conversation with someone that I haven't seen in a couple of weeks or getting hugs from kids that I know from this place or that.  It can be a little overwhelming at times.
Do you find yourself giving thanks for community?  Are you a big part of your community or more of a silent partner?  Leave me a comment and make sure you follow along and see what else I'm giving thanks for.