Today I'm giving thanks for Virginia.  I live in a beautiful state.  More specifically, I live in central Virginia, near Charlottesville.  We are right at the foot of the Blue Ridge Mountains and finding breathtaking views can be as simple as stepping out of your front door.
The mountains here are ever-present.  They are orange, amber, and burgundy in the fall, pink during the spring, snow-capped in winter, and lush and full during the summer.  Our kids say that they are broccoli mountains in the summertime because of all of the trees.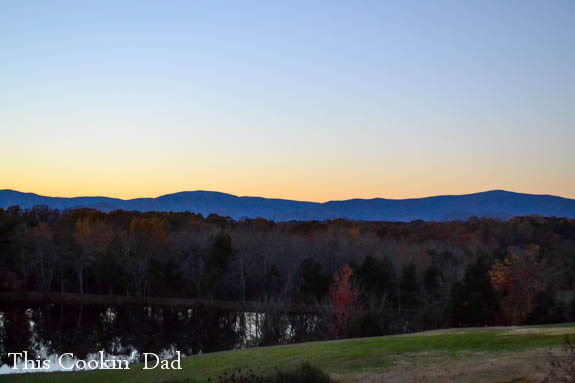 One thing I love about this area is the space.  I like the convenience of the city; everything is within easy walking distance.  Here, though, you have room to spread out.  It might mean that I have to drive a bit further for groceries, but that is a price that I am willing to pay to be able to step out of my door and only see a handful of homes.
I enjoy being part of my community, but mostly, I enjoy the opportunity to slow down the pace sometimes.  When things start feeling rushed, simply taking a quick walk around the neighborhood and being part of the natural setting can really help you to reset a little.
What do you love about the area in which you live?  Is there something special that sets it apart?  Make sure you follow along and see what else I'm giving thanks for.