Peter Chang is an acclaimed chef who specializes in Szechuan cuisine.  He owns a number of restaurants throughout the Southeastern US and is notorious for moving around pretty randomly between each of them.  People have attempted to track his movements and follow him from place to place just to eat at his restaurant on the day that he's cooking.
One of his restaurants, Peter Chang's China Grill is located in Charlottesville, VA and, even though I was sure that the man himself wouldn't be there, I had to get just a little taste of what the hype was all about.
I enjoy Chinese food, but grew up eating that typical strip mall take-out.  As I've grown up and explored a little, I've learned a little more about the different types of cuisines from that region and I have to say that the food at Peter Chang's China Grill is something pretty special.
I went in for an early lunch on a weekday.  The interior is nice enough, but reminds me of just about any decent East Asian restaurant that I've eaten in.  Not strip mall, but not upscale either.  At the end of the day, though, I wasn't there for the interior, I was there for the food.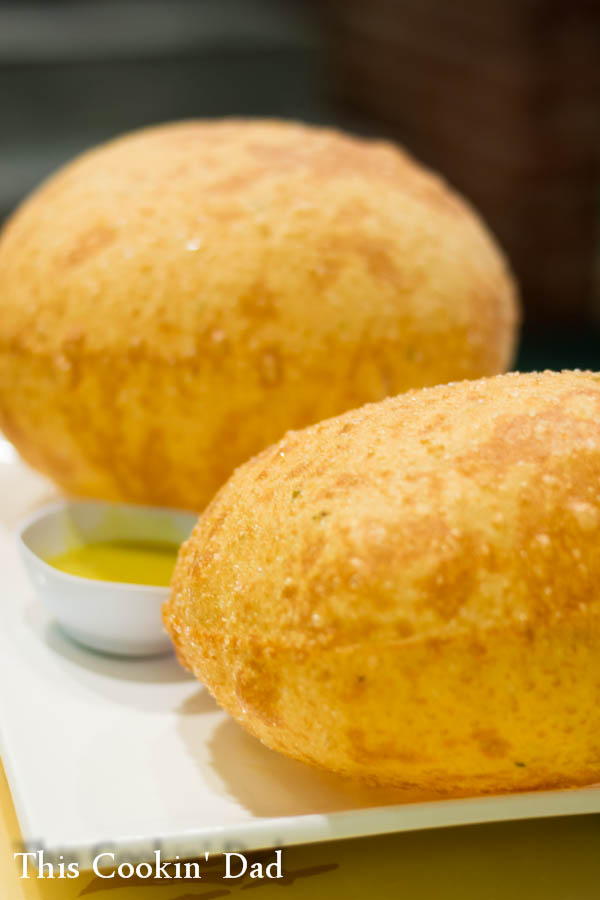 I started off with the Scallion Bubble Pancake with Curry sauce.  I was completely startled to see two massive puffs come out.  It made quite an impact.  I was expecting flat pancakes.  This is a great (and inexpensive) appetizer to share.  The bread is, at the same time, crispy and chewy, and the sauce a perfect complement.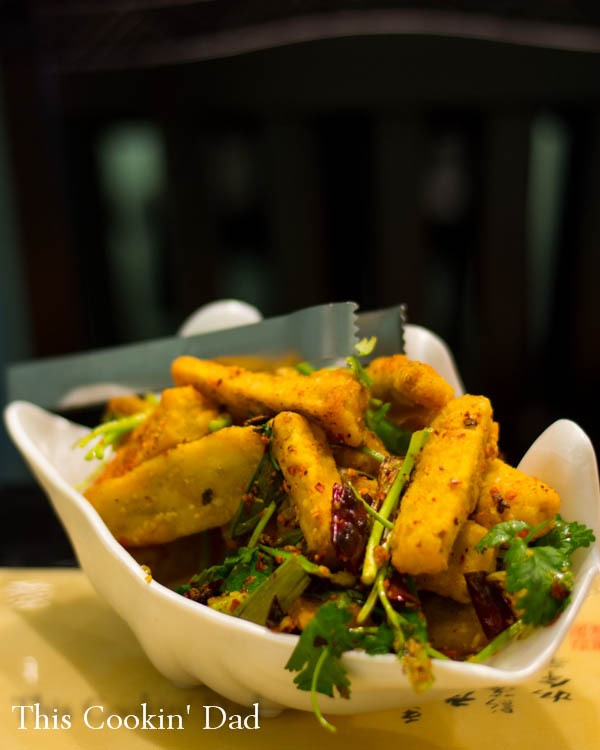 Next, I moved on to one of the more popular appetizers that I had heard about, the Dry-Fried Eggplant.  This is one of those dishes that you write home about.  Spears of eggplant, lightly breaded, perfectly seasoned, and fried with dried peppers.  It was salty and spicy, crisp on the outside, perfectly cooked inside.  The spice was a little intense for me, but the cooling cilantro made it possible for me to keep going back for more!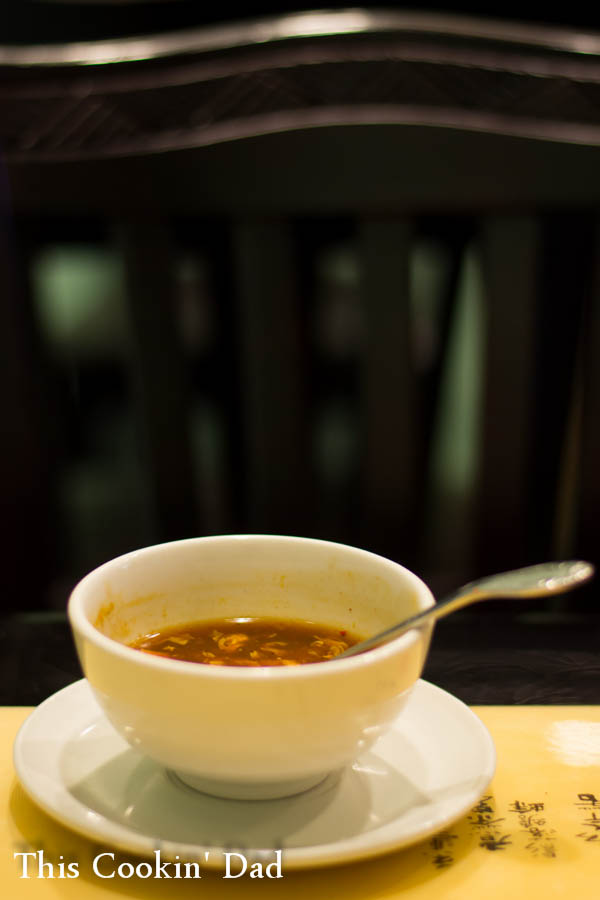 Next up was the Hot & Sour Soup.  It was thick, tangy, and had just the right level of spice.  It was good, but was sort of an afterthought to the rest of the meal.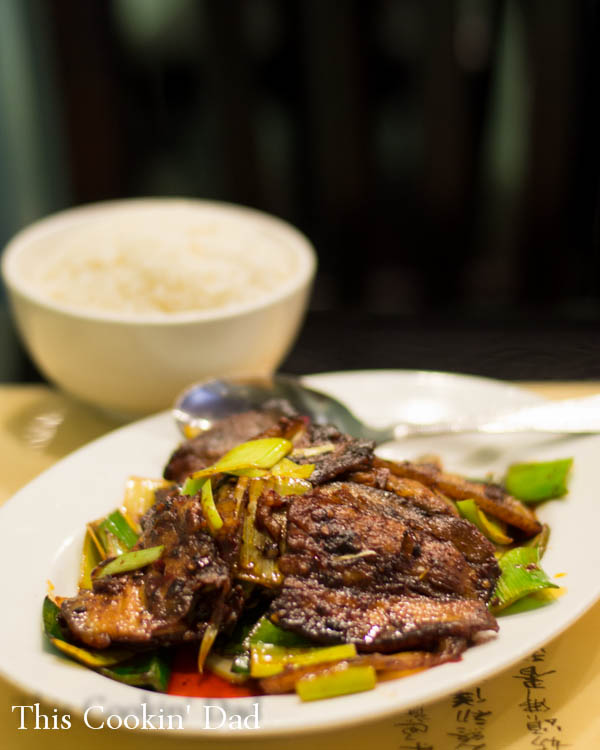 For the entree, I chose the Szechuan Double Cooked Pork Belly.  I pretty much jump anytime pork belly is involved.  It was rich, meaty, and very spicy, the white rice a welcome relief from the heat.  The heat was balanced and controlled…hot, but not for the sake of being hot.  It was just full of flavor!
All in all, this is some incredible Chinese food at a very reasonable price.  I'll definitely be back.
Where do you find your best Chinese food?  Have you been to a Peter Chang restaurant?  Leave me a comment and share your story.