It is health that is real wealth and not pieces of gold and silver.
–Mahatma Gandhi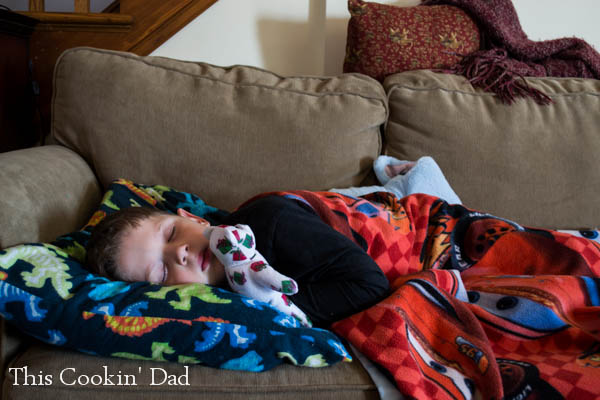 A couple of days ago, after a restless night and a busy day, I completely crashed just about mid-afternoon. I just didn't have any more energy and I knew that I was on the verge of getting sick. At times like that, I know that I just need a little rest to give my body time to recuperate.
Fast-forward less than 24 hours and I get a call that my son is in the nurse's office running a fever. It completely interrupted my errands for the day, but that's just part of being a parent sometimes, isn't it? He didn't even make it home before passing out. I carried him in and set him up on the couch and he just slept away the entire afternoon. We slathered him in Young Living oils, turned on the diffuser and just let him rest. Over the course of the afternoon and evening, his temperature steadily came down and, after a back and forth night on the couch, he is spending his morning alternating between running around with his cars and sitting back to watch cartoons. I'd say he's feeling much better.
Sometimes, getting sick is nature's way of telling us to slow down a little and to just take a sick day. How often have you seen that person in the office who clearly shouldn't be there? How often have you been that person? Are you so dedicated to your job that you have to make sure that everyone else is too sick to do theirs? Did you know that, more often than not, going to work (or school) sick just makes your sick time longer and, ultimately, makes you less productive over that same period?
Life is about finding balance and, when our bodies are out of balance, we often find ourselves feeling sick or in pain.  Are you out of balance?
Throughout November, I'll be posting about those things for which I am most thankful this year. Look for more of my Giving Thanks series all month long.
What are you giving thanks for this year? Leave a comment and share your story!