If I could eat one food for the rest of my life, it would surely be bacon. Bacon for breakfast, bacon for lunch, bacon wrapped something or other for dinner. For a snack, I would surely chow down on this Bourbon Maple Bacon.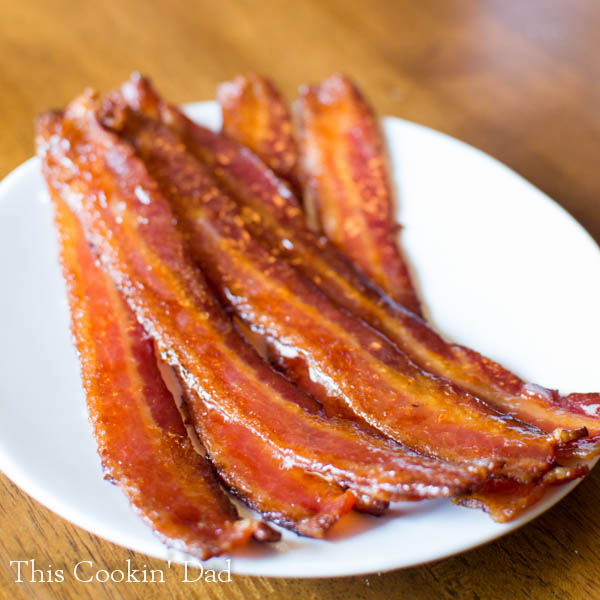 When we talk bacon, we are pretty much talking salted and smoked pork belly. It's fatty, meaty, and all around delicious. Maple is a natural accompaniment. The sweetness works perfectly with the salty bacon. The bourbon adds a different smokiness, but the sharpness really wakes up your palette to take in all of the other flavors. That's why my lovely wife, Beth, refers to it as "Bacon Crack." Eating a plateful with a glass of bourbon is not something that I would readily admit to, but I've "heard" that it's not a bad way to spend an evening.
Making this special treat is a lot easier than you might think. Basically, we are baking and candying bacon. Baking your bacon really makes a lot of sense. If you don't, you really should start. I wrap a sheet pan in foil and put bacon on top of it. No splatter, no crinkly bacon, and no greasy pan. Cleanup is as easy as pouring your bacon grease into a jar or letting it solidify on the foil before crumpling up the foil and tossing it into the trash.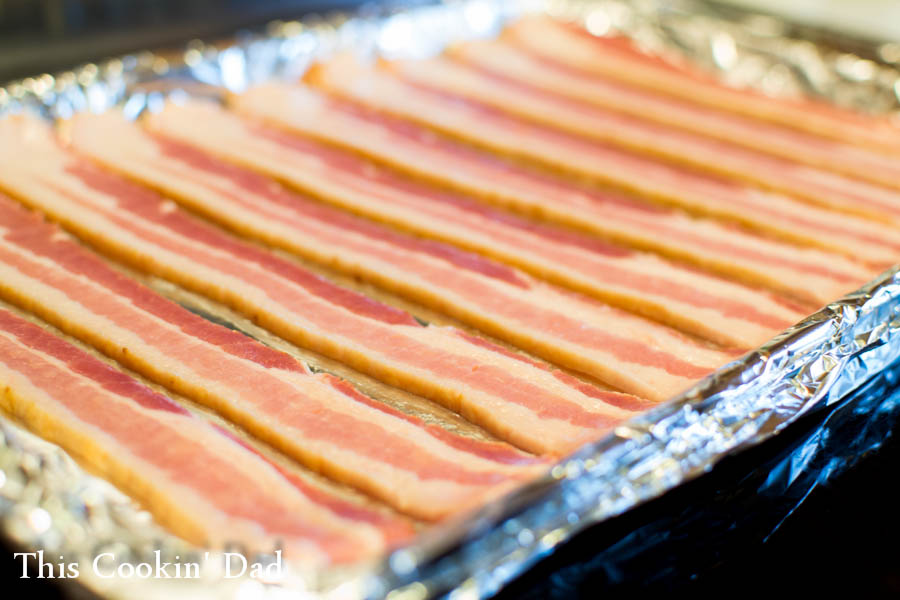 The candying part is equally as easy. After the bacon has baked for about 15 minutes, you just baste the bacon every five minutes with some Bourbon Maple Syrup. The syrup get sticky and lovely and yummy over top of that salty, smoky bacon.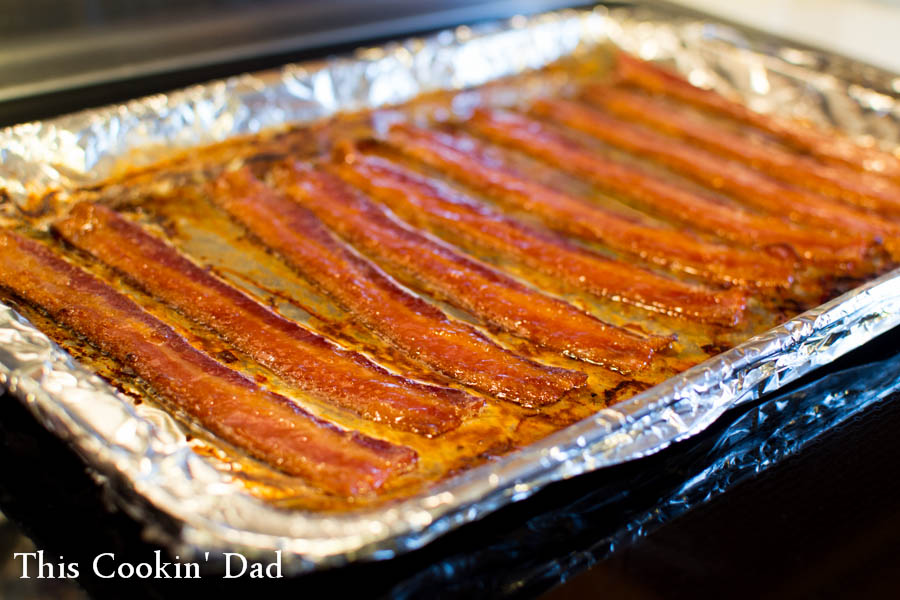 Serve it with anything you want, but you can be just as happy having it on it's own. Enjoy!
Throughout April, we're talking about breakfast! What is your favorite breakfast food? Anything new that you'd like to try? Leave a comment and share your stories and suggestions!

Bourbon Maple Bacon
Instructions
Preheat oven to 400 degrees.
Cover two sheet pans in aluminum foil. Lay strips of bacon onto each.
Place pans of bacon into preheated oven and bake for 15 minutes.
Pull bacon from the oven and brush each slice with about ½ tsp of the syrup. Return to the oven for another 5 minutes. Repeat this process twice more.
After the final baking, remove the bacon from the pan to a wire rack placed over paper towels and allow to drain and cool slightly.
Serve with bourbon and enjoy!