I have been talking about breakfast all month and, while I tend towards the savory side of breakfast, I would surely be remiss if I did not include a few sweet things. My kids especially love muffins. Beth is kind of a fan as well! Even I am happy for the balance of sweet and tart with these yummy Mixed Berry Muffins.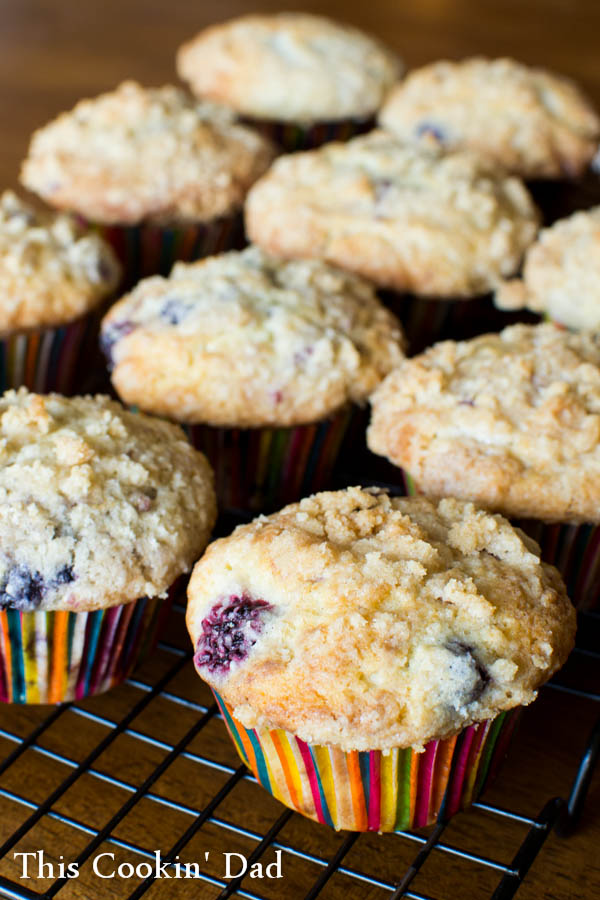 Let me be clear here. When I'm talking about muffins, I'm talking about American style muffins, not English muffins. While English muffins are yeast breads that are cooked on a stove-top, American muffins are individual quick breads that are baked in the oven.
Quick breads, like banana bread, are distinguished from other breads because they use other leaveners, like baking powder, instead of yeast, which could take hours to rise. This type of batter also lends itself very well to sweet applications because it can take more sugar than conventional bread dough. In fact, for a recipe like this, creaming the butter and sugar together helps to provide the airiness needed to make these muffins light and fluffy.
Putting it all together is just about as simple as can be.
I start by creaming some butter and sugar and adding two eggs.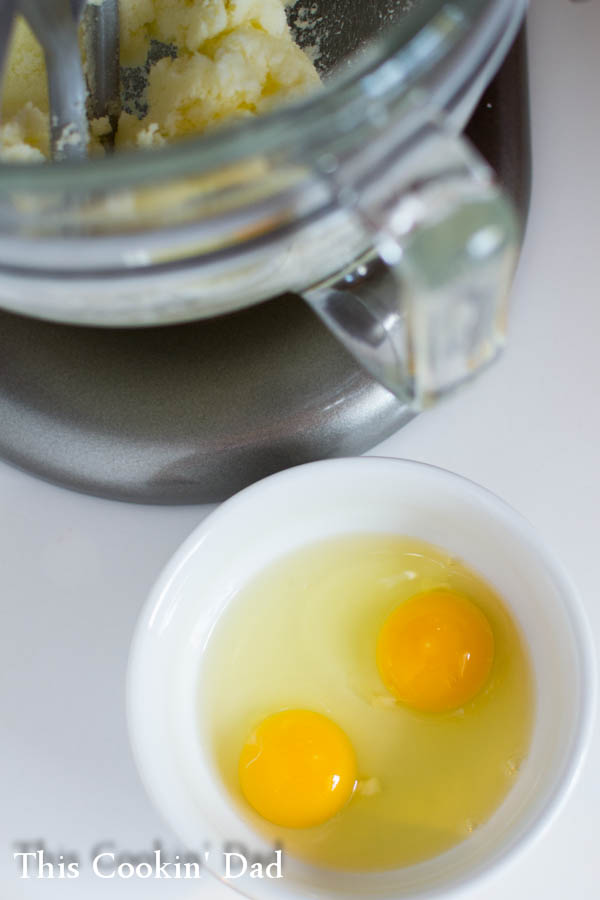 Next, I add in the dry ingredients, milk, and a little vanilla…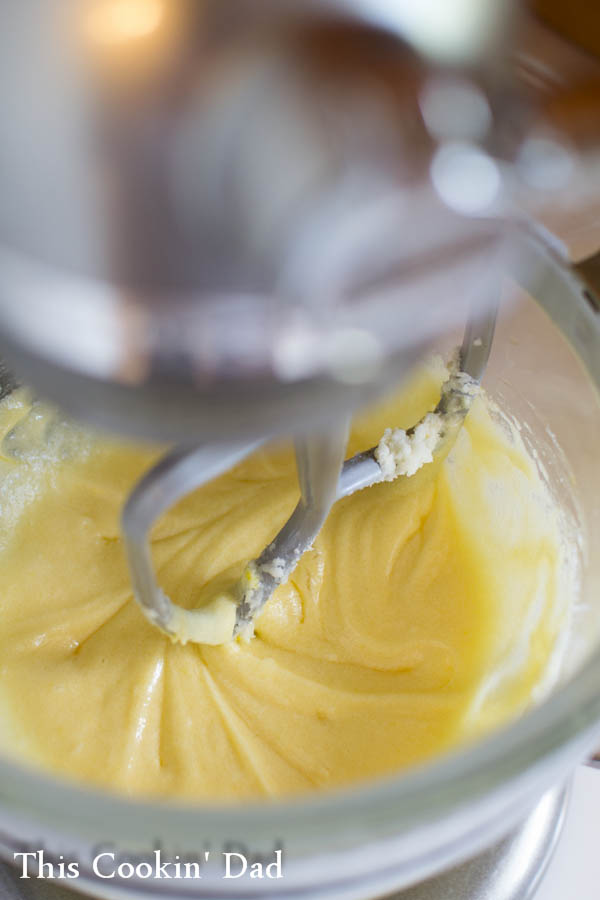 …before folding in the mixed berries. I just used a bag of frozen berries here. I allowed them to thaw, strained them, and dusted them with flour so that they won't fall to the bottom of the batter while baking. Some people are pretty paranoid about the juice from frozen berries streaking the batter. Personally, I think it looks beautiful and adds to the overall flavor of the muffin.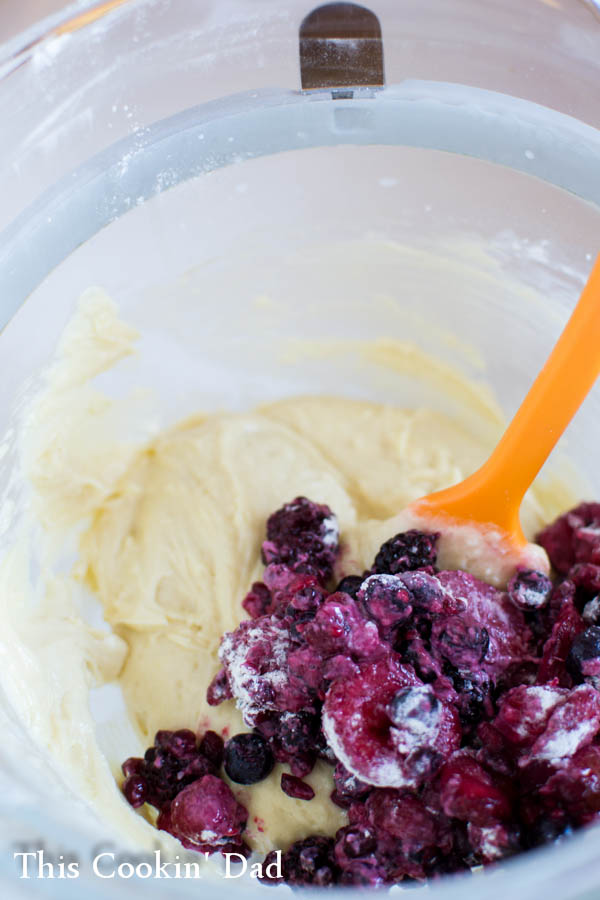 I portion out 12 muffin cups and top with a yummy streusel mixture.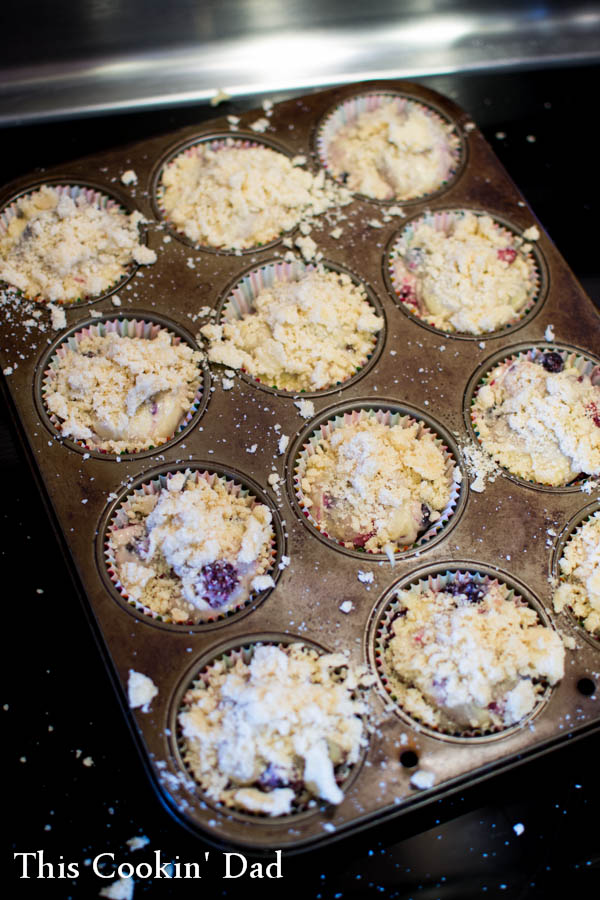 After about 30 minutes in the oven, they come out beautifully golden brown and fluffy with a sweet crunch from the streusel and a perfect tartness from the berries.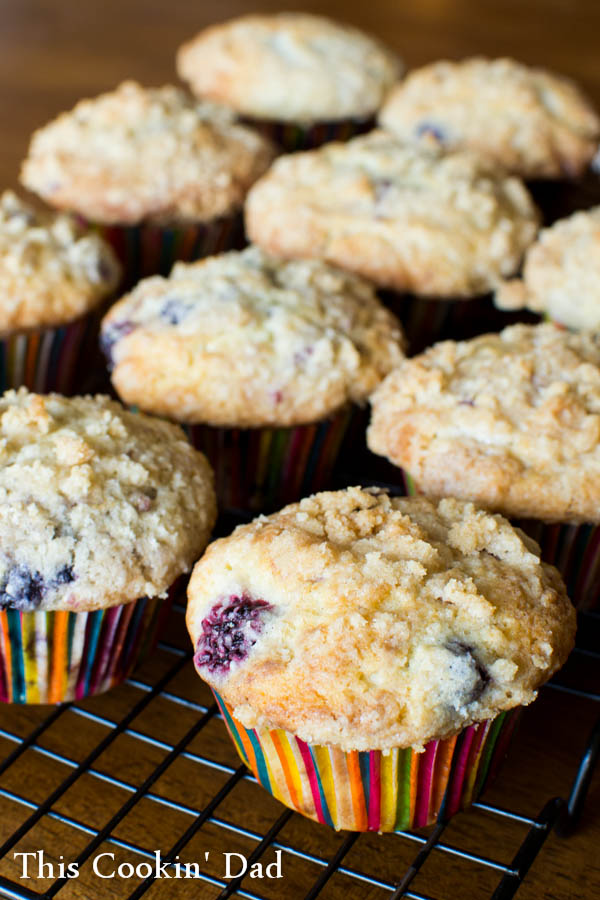 They are perfect with a pat of butter for breakfast or as an easy afternoon snack for the kids. Enjoy!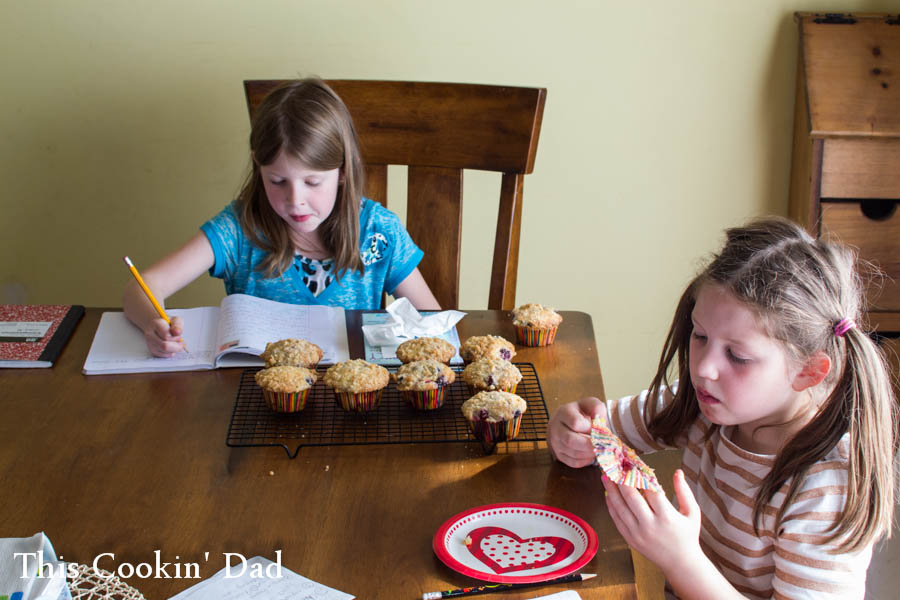 What's your favorite muffin? Throughout April, we're talking about breakfast! What is your favorite breakfast food? Anything new that you'd like to try? Leave a comment and share your stories and suggestions!

The Berry Best Muffins
Ingredients
½ cup (1 stick) unsalted butter, softened
1 cup sugar
2 eggs
1 tsp vanilla
2 cups and 1 tbsp all-purpose flour, divided
2 tsp baking powder
1 tsp salt
½ cup milk
1-14 oz package frozen mixed berries, thawed and strained


For the Streusel:


¼ cup butter, softened
¼ cup brown sugar
¼ cup white sugar
⅓ cup all-purpose flour
Instructions
Preheat the oven to 375. Line a 12-cup muffin pan with muffin liners.
In a stand mixer or with a hand beater, beat the butter and sugar until fluffy, about 3-5 minutes. Add the eggs, one at a time, beating to fully incorporate each one before adding the vanilla.
In a separate bowl, combine 2 cups of flour, the baking powder, and the salt. Add this in 3 stages to the egg mixture, beating until just moist. Add the milk to the batter and beat slowly until just combined.
In a small bowl, dust the berries with 1 tbsp of flour. Gently fold the berries into the batter.
For the Streusel: Combine the butter, brown and white sugars, and flour in a small bowl, using your clean fingers to crumble it all together.
Distribute the batter evenly into 12 muffin cups. Top with the streusel.
Bake at 375 for about 30 minutes or until a toothpick inserted into the center of the muffin comes out clean. Cool in the pan for about 10 minutes before transferring to a wire rack to cool completely. Enjoy!