All month, we've been heating up our saute pans and today, we're going to show how this simple technique can provide you with a quick and healthy sauteed broccoli, a side that can accompany any main dish.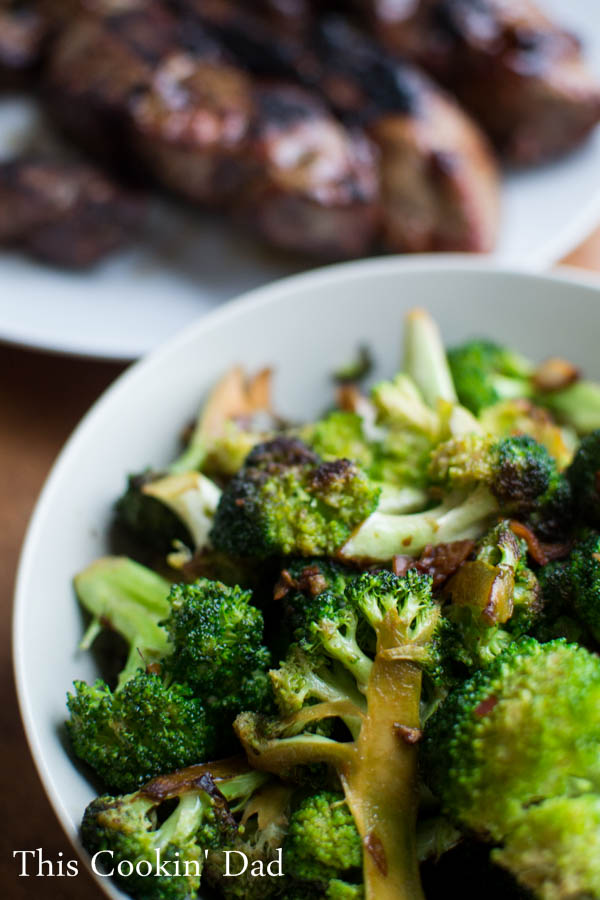 Broccoli has long gotten kind of a bad wrap. It's typically left untouched right next to the cauliflower on those veggie trays, served as little more than a garnish in Chinese take-out containers, or cooked until mushy and watery and left on your plate until you are finally allowed to leave the table.
Personally, I was never a fan of broccoli because I grew up with that mushy stuff. Research shows over and over again that our response to food as a child affects our response as adults. As a child, that mushy broccoli translated into my dislike of broccoli in all forms and that has, in large part, continued into adulthood. My wife, on the other hand, inexplicably loved that mushy broccoli and, therefore, will eat any broccoli  you put in front of her.
The thing about marriage is that it has a tendency to bring two pasts together. We both challenge one another in life and in food. Her love of broccoli forced me to find a way to prepare it that I can enjoy as well. What I've come up with is a dish that is toothy, not mushy, with just a touch of Asian flair to break up the bitter, grassy taste that is so typical of cooked broccoli.
I start by cutting the florets off of a head of broccoli and adding them to a pan over medium-high heat with a tablespoon of olive oil. I add a little salt and a few crushed red pepper flakes. It's not enough to feel spicy, but should surely tickle your tongue. Saute this for 3-4 minutes just to get a little color on the broccoli.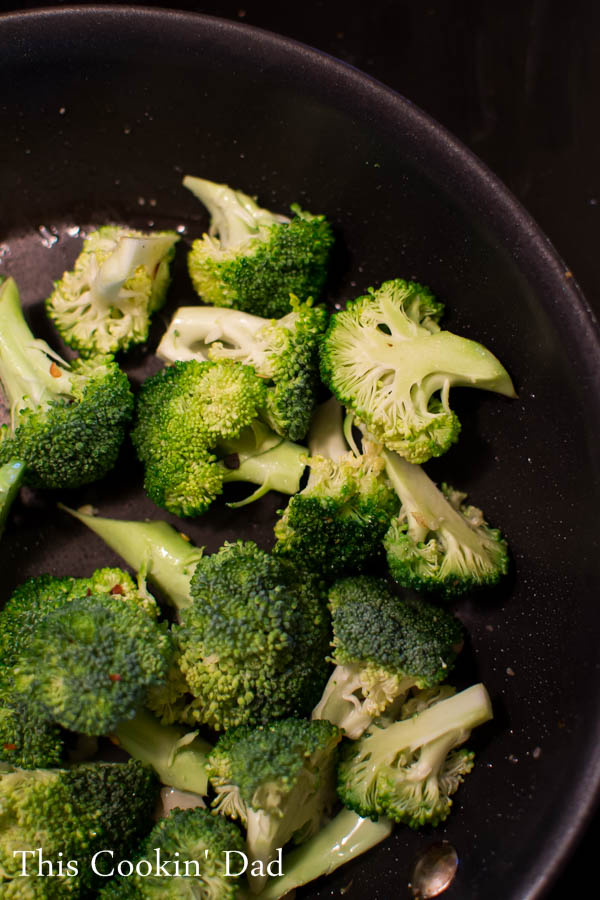 Next, I add a little water to help steam the broccoli and cook it through. We want it toothy, not crunchy! I let that go for about 3 minutes, remove the cover, and add a splash of soy sauce. Stir to coat all of the broccoli and cook for another 3 minutes or until the broccoli is done.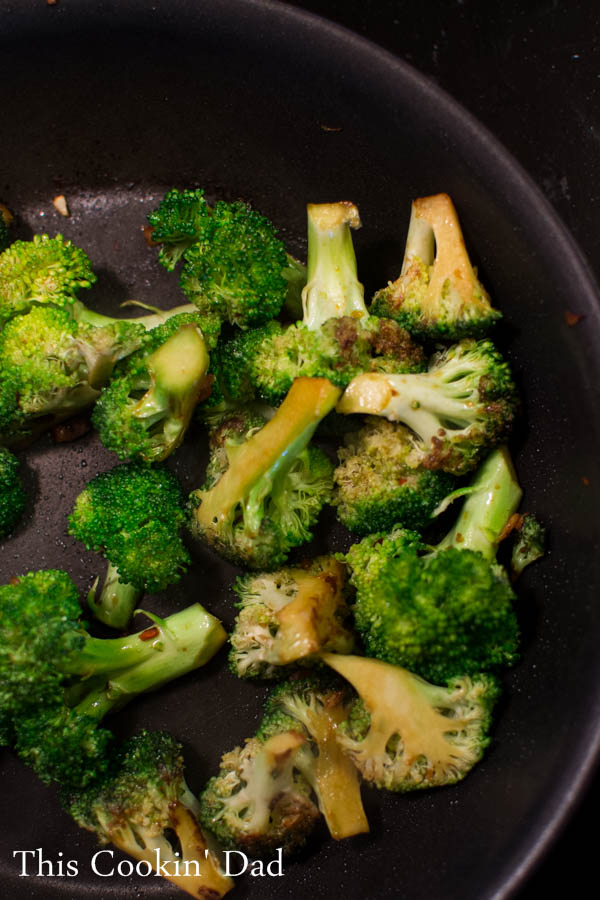 You can serve with anything, but I was more than happy to have it with some Chinese-style country ribs that I grilled up and a scoop of white rice. It definitely enhanced the Asian flair of the broccoli.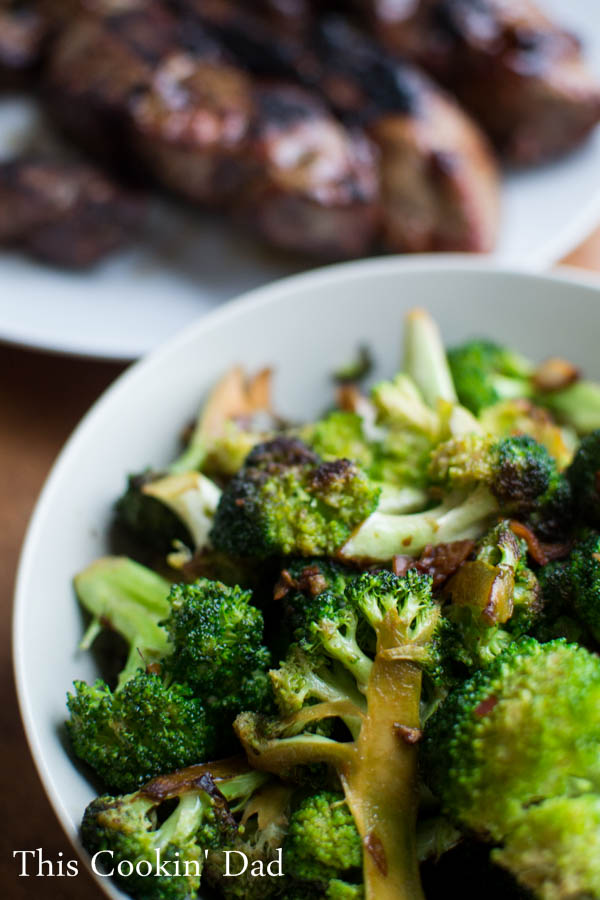 As a bonus, I was able to use my leftovers to make an incredible fried rice for lunch the next day. That recipe, though, is for another day!
What childhood food trauma have you worked to overcome? Leave a comment and share your story!

Sauteed Broccoli
Ingredients
1 Tbsp olive oil
2 cups broccoli florets (about 1 head)
½ tsp kosher salt
¼ tsp crushed red pepper flakes
¼ cup water
2 Tbsp soy sauce
Instructions
Heat a medium-sized nonstick skillet over medium-high heat.
Add oil, broccoli, salt, and pepper flakes. Saute for 3-4 minutes.
Add water, cover, and steam for 3 minutes.
Add soy sauce, toss to combine, and saute for an additional 3 minutes or until broccoli is tender.
Enjoy!