When I think of braising, I always think of pot roast first. Pot roast is like the poster child for this cooking technique. Cheap cuts of meat that are seared and then cooked for a long time in a flavorful liquid. It's almost like everything else is just trying to be pot roast!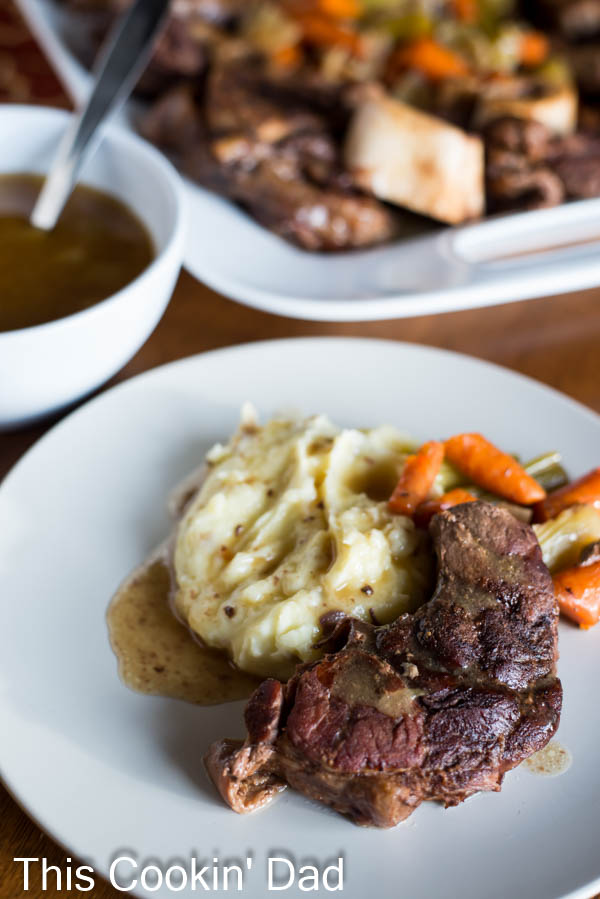 Pot roast is the kind of dish that your grandmother made on Sunday afternoons. Everyone happily left the football game playing in the living room to enjoy the simple feast of meat, potatoes, and perfectly overcooked vegetables and there was always enough left over for a late night pot roast sandwich on white bread (I'll have mine with mayo, please!). Even at it's worst, you found comfort in knowing where it came from.
What I love about pot roast is that it takes very little skill to make, feeds a family and then some, and is actually best made with cheaper cuts of meat! In your typical grocery store, you're going to be looking at a chuck roast, bottom round, or some other such cut of meat. Recently, I was nosing around a country store nearby and stumbled across a cut of meat completely new to me, an arm bone steak.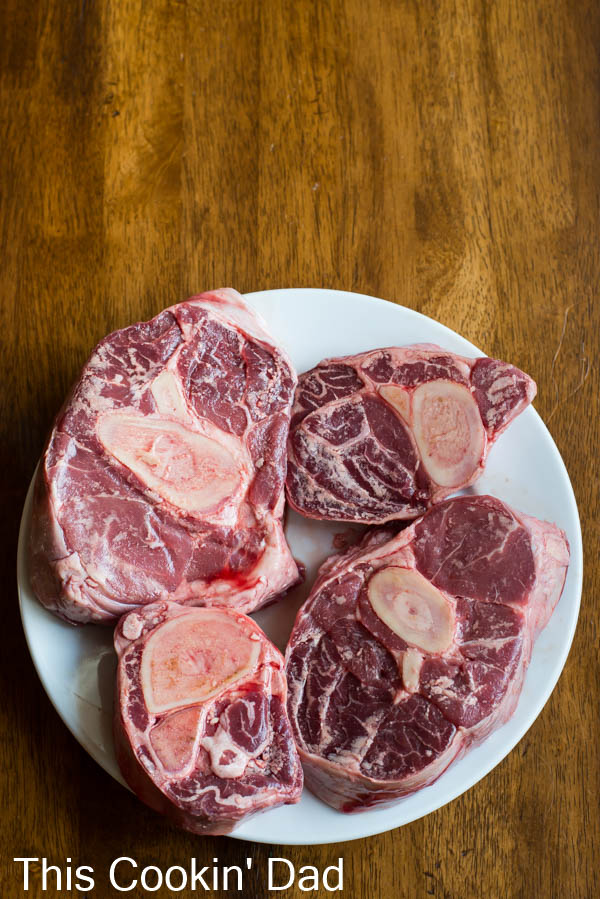 An arm bone steak is, basically, a cross cut of the leg. It includes tough, but very flavorful meat surrounding the bone and, hopefully, that luscious marrow. In a young calf, this would be the osso buco, an insanely expensive cut of meat that, while more tender, is just too far outside of my price range to even consider.
This is the perfect kind of dish to stick in your slow cooker for the day and have ready when  you get home from work. I throw a bed of carrots, celery, and onions into my slow cooker, sear my steaks in some olive oil, and toss them on top. I splash some chicken stock into the pan, scrape it down, and pour that over my steaks. After cooking on low for 8 hours, I carefully remove my steaks (they'll be falling apart) and veggies and I pour in a little flour and water slurry to thicken up my gravy.
Serve with mashed potatoes and what you end up with is an ideal example of the kind of food that you can only find at home. Chefs at restaurants around the country may try to recreate it, but, let's be honest, the best they can do is to leave you enjoying the food, wishing you were home. I hope you enjoy.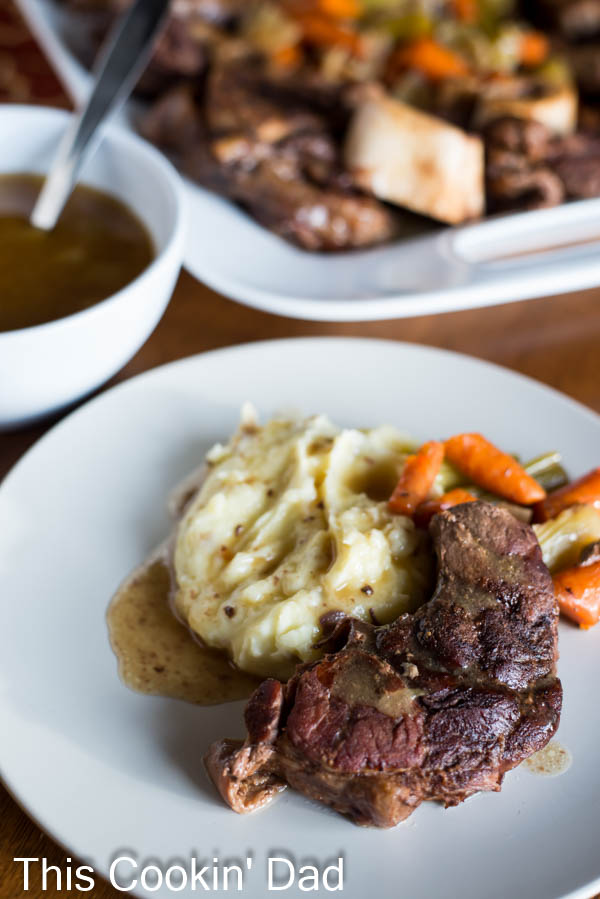 Did you grow up eating pot roast? What was that special meal that only your grandma could make right? Leave a comment and share your story!

Arm Bone Pot Roast Slow Cooker Style
Ingredients
2 tbsp olive oil
3-4 pounds beef arm bone steak or beef shanks
salt and pepper
3 carrots, sliced in 1" segments
4 celery sticks, sliced in 1" segments
1 onion, diced
2 cups chicken stock
¼ cup all purpose flour
¼ cup water
Instructions
Add olive oil to a large skillet over medium-high heat. Season steaks with salt and pepper. Add to the hot oil and sear for 3-5 minutes per side.
Meanwhile, add carrots, celery, and onion to an 8 qt. slow cooker.
Remove steaks from pan and add to slow cooker. Pour stock into the hot pan, scraping the bottom of the pan. Heat for 2-3 minutes and add the liquid to the slow cooker.
Set the slow cooker to low for 8 hours.
After 8 hours, remove steak and vegetables to a serving platter. Combine flour and water in a small glass or bowl and pour into the liquid in the slow cooker. Stir to combine.
Serve steak and vegetables with mashed potatoes and top with the gravy. Enjoy!