Potatoes.
Depending upon your diet plan and food philosophy, that one word could lead to feelings of disgust and loathing or comfort and joy. It could even lead to feelings of jealousy as you watch others munch away on those unhealthy, grease covered options that you know your diet will not allow.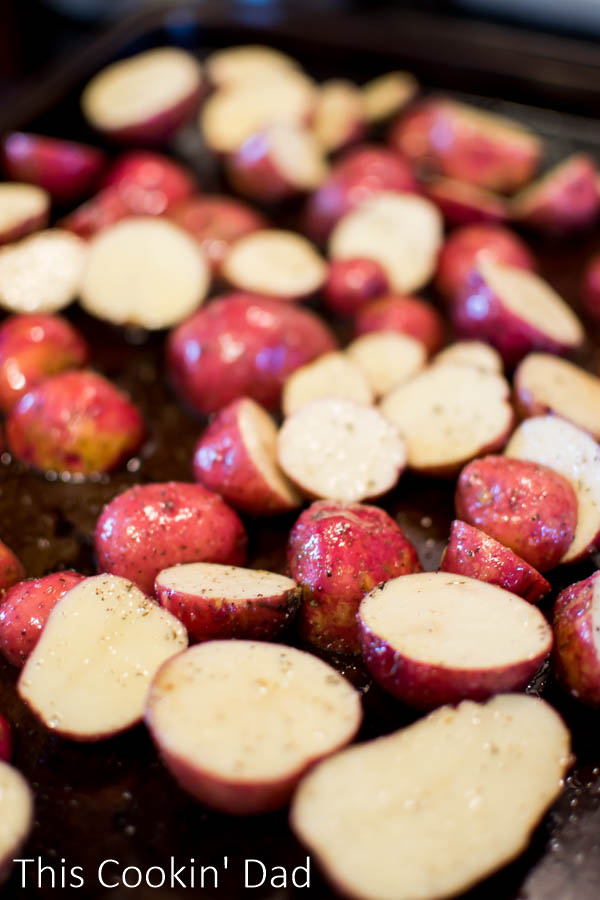 How did we get to this point? How did the humble potato become such a bone of contention in the food world?
Well, long story short, all carbs are bad, potatoes have carbs, and, so, potatoes are bad.
For the millions of Americans for whom the potato is the most consumed vegetable, though, all this does is throw another layer of guilt into their already guilt-laden lives. You see vegetables like potatoes and starches like rice are how those of us with meager grocery budgets stretch our dollars and make sure that our kids bellies are full.
There's good news, though! Potatoes simply are not as unhealthy as people seem to think. Healthy carbs, like those found in potatoes are perfectly fine as part of a normal diet and, unless you are diabetic, the Glycemic Index should not be a major focus of your dietary decision making process. The key is in moderation. I don't care how much you want congratulate yourself on your baked potato, loading up one of the monster-sized ones with sour cream, butter, bacon, and Lord knows what else is just not going to be healthy for you.
Personally, I like mine roasted with a little touch of olive oil and some salt and pepper. Roasting is a very healthy way to prepare meats and veggies with very little fat and loads of flavor.
I love it when my little assistants come to help and they are just getting old enough to start using a knife (with a little help of course). We start off by halving some baby new potatoes. Leaving the skin on helps keep all of those additional nutrients in the meal.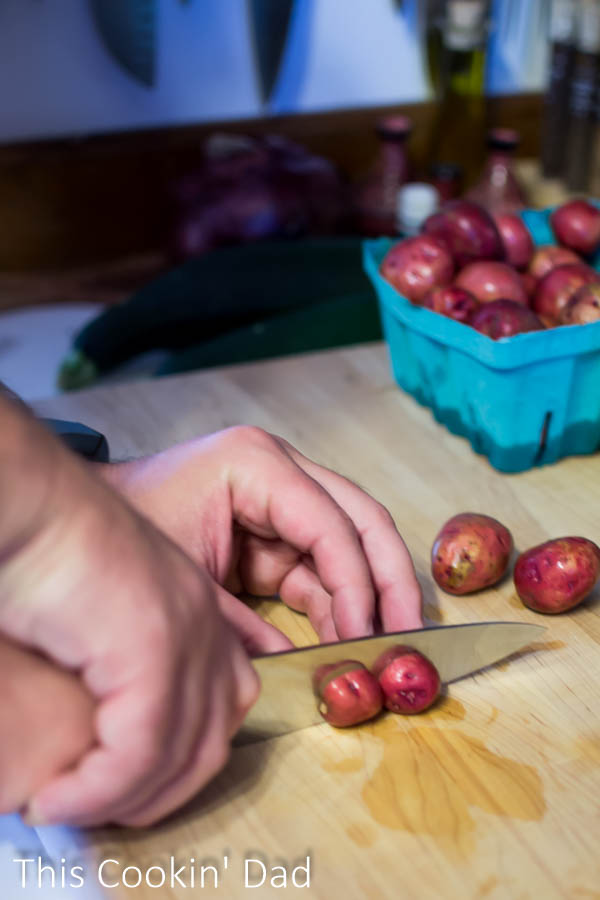 Next we add some olive oil, salt, and pepper (if we're feeling frisky, we might even toss in garlic and onion powder!). We stir it all up and Sophie pours it out onto a sheet tray.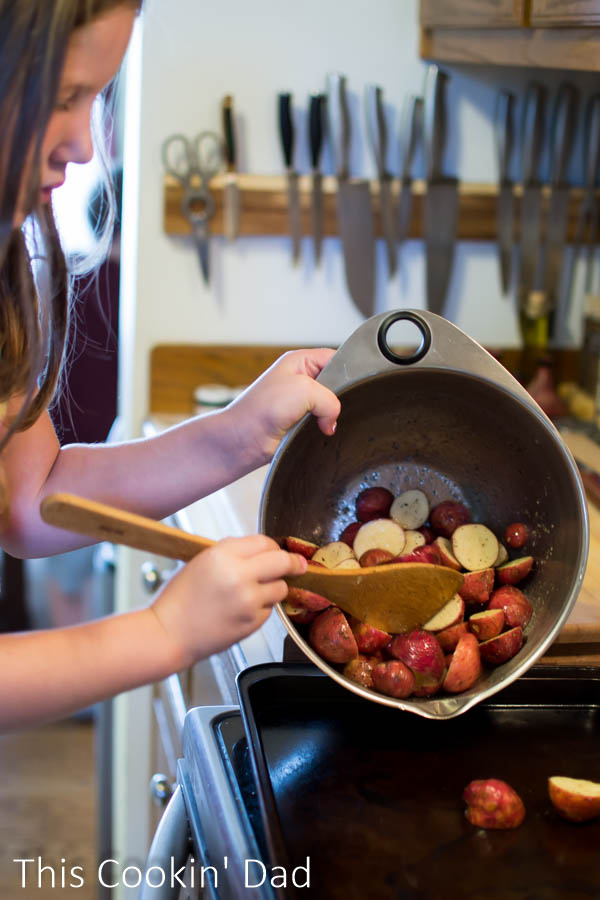 Bake at 450 for 30-40 minutes or until browned and cooked through.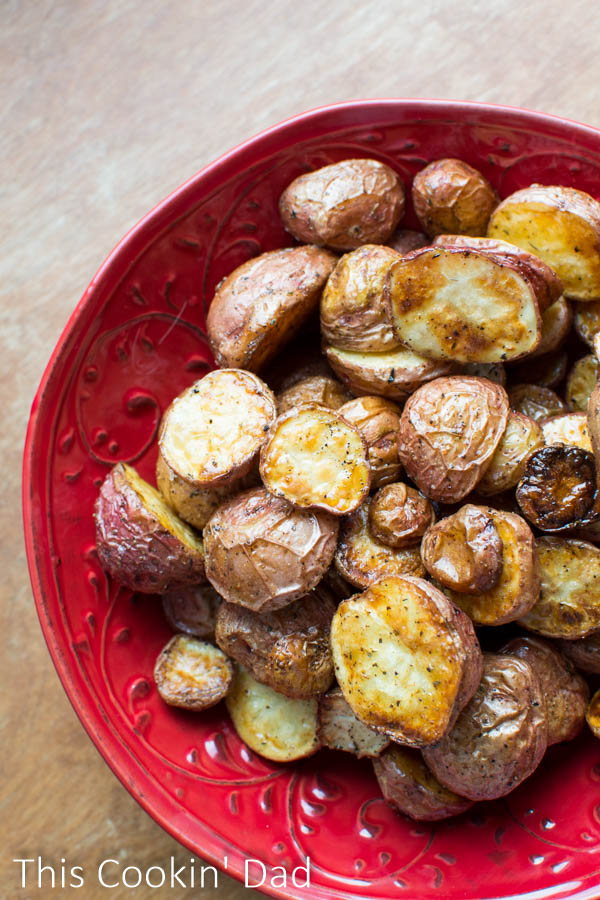 As yummy as these are, you've got to be careful! A serving size is going to be 10-14 pieces. Don't go overboard with it or you might just give the humble potato a bad name!
Is the potato your favorite vegetable? Is roasting your favorite way to prepare it? Leave a comment and share your story.

Sophie's Roasted Potatoes
Ingredients
1-2 lbs baby new potatoes, cleaned and halved
2 tbsp olive oil
salt and pepper to taste
Instructions
Preheat oven to 450.
Coat potatoes with olive oil, salt, and pepper. Lay out in a single layer onto a sheet pan.
Roast for 30-40 minutes or until browned and cooked through.
Enjoy!