Brian asked me (Beth … the other half of Simply Budgeted) to post a quick update here tonight!
We sent Brian off at the local airport this afternoon. Matthew was so mad he didn't get to see a plane. oops!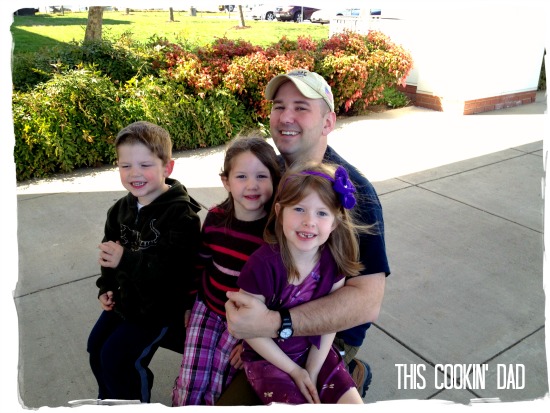 Brian had his suitcase, laptop bag, and camera bag … good thing it was him because I think I would toppled over carrying all of that!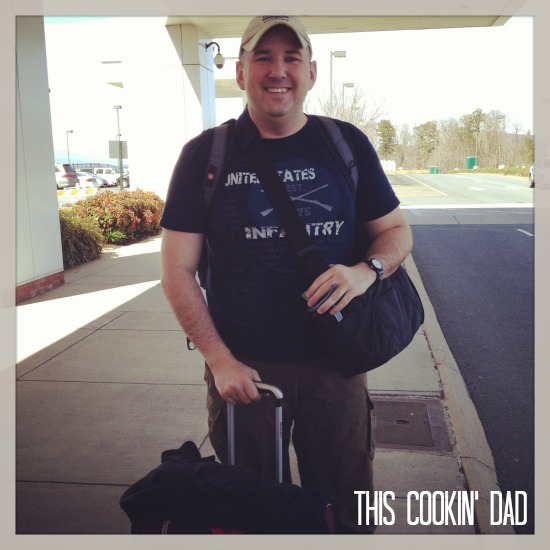 Brian is hoping to write up nightly posts here at This Cookin' Dad so watch for them. Well you don't even have to watch for them. I added an email subscription to this site so just sign up to get an email when there is a new post (maximum number of emails are 1 per day!) So go over to the sidebar and sign-up! You can also follow Brian on Facebook, Twitter, and Instagram. You can watch the #FoodsFromChile hashtag on Twitter. If you put that hashtag in your tweet, Brian will see it for sure. Send him questions about the food, the sights, whatever you can think of for sure.
I admit that I forget the Sunday agenda so no sneak peak there from me. I do know that he was told they will have the opportunity to stomp grapes on Monday. My response was that I totally expect him to act like Lucy in the famous grape stomping scene. (Go to about the 1:35 time stamp for the grape stomping scene!)
Are you laughing yet?!
Well I hope that Brian manages to find sleep tonight on the plane even though I highly doubt it will happen. If you have questions, leave a comment here or one of the social media pages above.
I know I can't wait to see the first pictures he shares so start waiting and watching with me!!