It is so hard to believe that, at this time last week, our playground was covered in snow.  It has started to warm up a bit here in central Virginia, but we are still experiencing the chill of early Spring.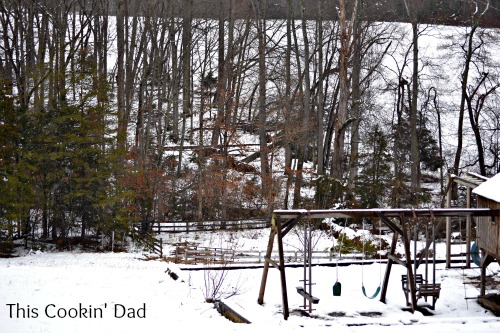 While the birds are out and we have plenty of work to do in our flower beds, it is still a bit too early for any serious planting.  The rule of thumb in this area?  Don't plant until after Mother's Day.  All of that having been said, the local farmers are out in force, sowing and tending fields.  Unfortunately, we won't really see any of that in our local farmer's markets until late May or early June.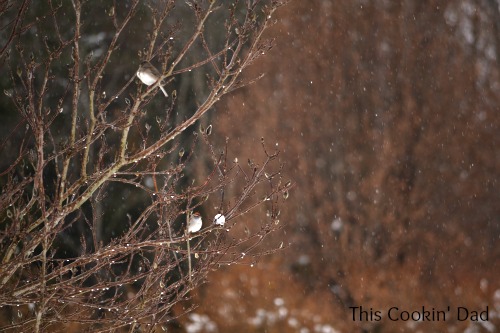 Thankfully, the U.S. imports fresh produce from all over the world.  Right now, while our farmers are preparing their fields, farmers in Chile are busy harvesting.  Next week, I finally get to embark on the incredible trip to Chile that I won from Foods from Chile.
I get to check out what they do to ensure the quality of the 1 billion pounds of produce that they ship to the U.S. each year.  I also get to visit wineries, olive groves, and fisheries.  How exciting to see all of these great foods right at the source.
On top of that, I get to experience both new and traditional Chilean cuisine by the hands of amazing local chefs as well as chefs visiting from other parts of Latin America.
So as the rest of my family thaws out, I'll be on a great culinary adventure.  Do you want to come with me?  In a sense, you can!  All you have to do is Follow me on Twitter and Like me on Facebook.  You can message me using the hashtag #FoodsFromChile to ask any questions you want.  I can't promise that I will know the answers, but I will do my best to get a response out to you.  I'll also be taking hundreds of pictures!  Check out the Foods From Chile live photostream for a great look at the country.