I am having the most amazing time here in Chile.  It has been all about great food, great wine, and great experiences with new friends that I would never have had occasion to meet otherwise!  They are keeping us hopping here, though.  Late dinners and early mornings are definitely taking their toll and sleep is becoming a pretty precious commodity.  All of that having been said, though, I just can't help myself from sharing just a few things with all of my readers!
I will definitely be holding some stuff back here.  I have some great pictures that I am going to dedicate future posts to in the coming weeks.  For today, though, I want to highlight just a few of the wonderful adventures that we've had here in Chile over the past couple of days.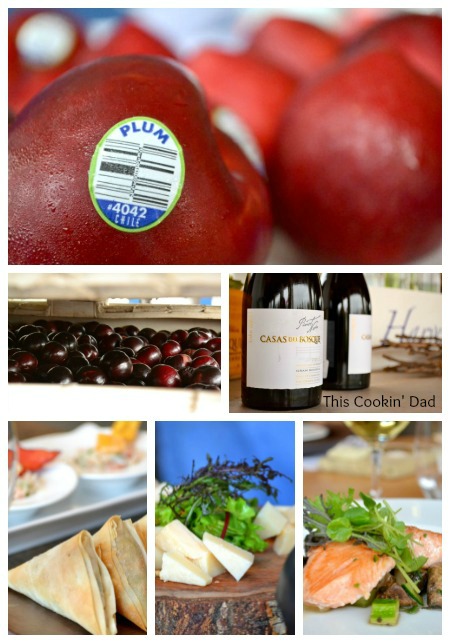 On the second day of this trip we visited a produce packaging plant to see how they process their fruit before shipping it off to the U.S.  Right now, they are harvesting plums and getting them ready for the long journey to your local supermarket.  Then we headed off to the beautiful Casas del Bosque winery where we were treated to copious amounts of wine, some lovely appetizers, and a lunch that was as incredibly yummy as it was incredibly long.  It was worth every minute!  We went on to spend the evening in Valparaiso.  Be on the lookout for more from me on this beautiful city.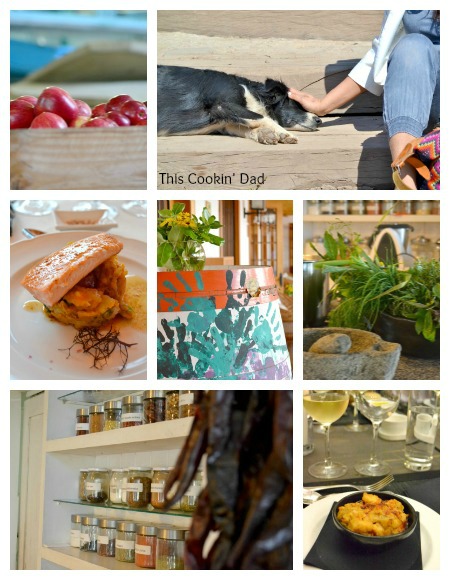 Yesterday, our third in lovely Chile, we visited an apple processing facility.  Be on the lookout for these apples in the states pretty soon.  After visiting the plant, we went over to the orchard for a quick bite before continuing today's long drive.  We finally stopped for a lovely three-course lunch.  This was relatively light lunch compared to previous days, but, by night's end, I think we were all pretty thankful for that!  After lunch, on the way out to the van, I found our kids' next art project.  Let's just hope they aren't still squeamish about paint on their hands!  After stopping at the hotel for a quick rest and shopping break, we ventured over to a food studio that is the basis for my next kitchen.  Trust me, Beth will approve!  We all worked on creating dishes for the enjoyment of all.  It was really quite excellent.  The best evening of the trip so far, I think.  I worked with Evette to create a chupe made with abalone.
I am just loving some of these more traditional dishes.  Once I get back home, I'll be working to recreate this and several other recipes.  Keep your eyes peeled!
I'll work on getting more pictures up over the next few weeks.  In the meantime, please check out Food from Chile's Live Photostream for shots of our adventures from the perspectives of the other members of the group.  You'll find some really gorgeous pictures from some very talented individuals.  Also, make sure that you are following Foods From Chile on Facebook and on Twitter so that you can get the latest updates.
So, are you drooling yet?  When are you hopping on that silver jet for an amazing culinary adventure in Chile?  Grab a bottle of wine and let us know what you think about our trip so far.