I'm going to start this post out by saying that I am not a huge wine drinker.  Sure, I'll have the occasional glass or two with dinner.  To be honest, if I'm going to have drinks, I'm usually much more likely to have a beer or a something that includes hard liquor.  On my recent trip to Chile, though, wine was definitely on the menu.
We ate at a number of wineries, had tastings, and virtually every meal was set up to pair wines with particular courses.  At home with three kids, we just don't typically eat like that!  I must have had more to drink over the course of those six days than in the prior two years combined.  Just take a look at this table setting.  It's just beautiful, but I didn't know that you could fit that many wine glasses onto a table!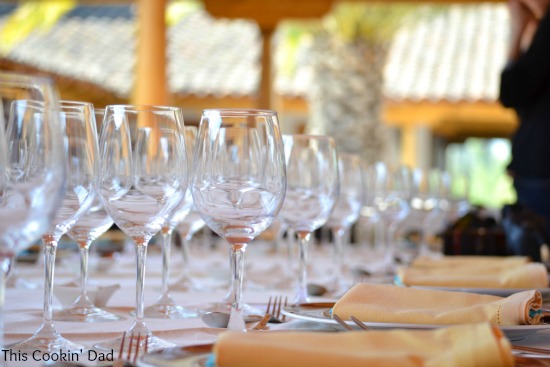 We would always have multiple glasses available.  For the most part, I could hardly finish a glass before another was poured.  Of course, as a polite guest, I would rarely leave one full.  That would just be rude, wouldn't it?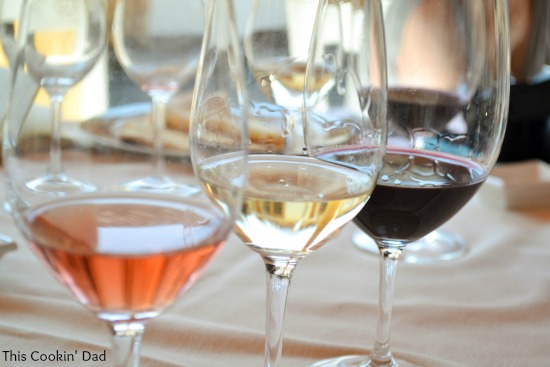 For me,  I found simple beauty in just the way that the glasses were set up.  Take a look at this next picture.  The way the glasses reflected off of the mirrored surface was just incredible.  It was definitely a shot that I had to grab.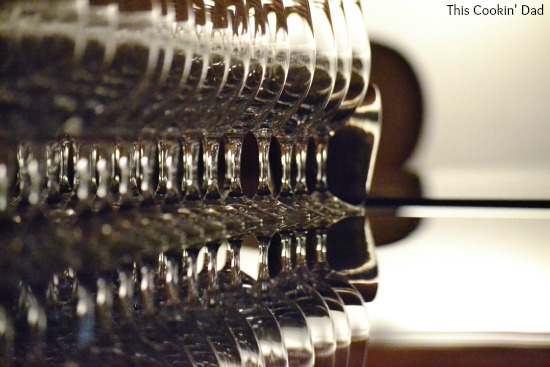 Probably my favorite wine of the trip was from this very small company.  The big wineries were great, but how could this simple guy from central Virginia pass up a chance to drink something from the Garage Wine Company?  Besides the name being just fun, the wine was actually incredible.  If you happen upon it somewhere, grab it!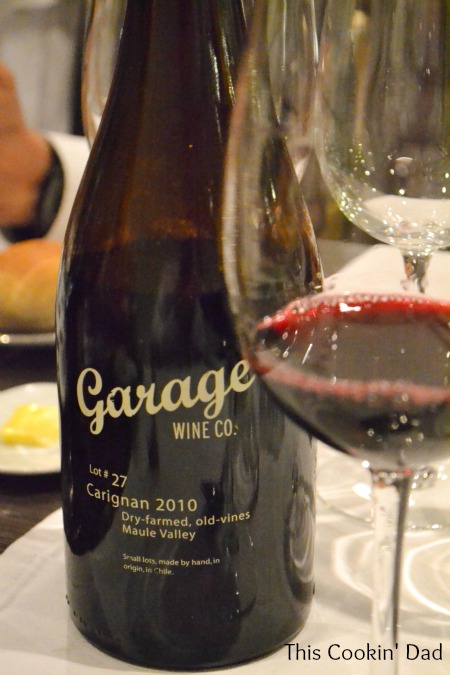 This last picture was actually a pretty common sight.  After just about every lunch or dinner, the number of glasses remaining on the table was just astounding to me.  If I drink wine, I'm using one glass.  Here I am at these dinners using three, four, or even five wine glasses at a single dinner!  What have I become??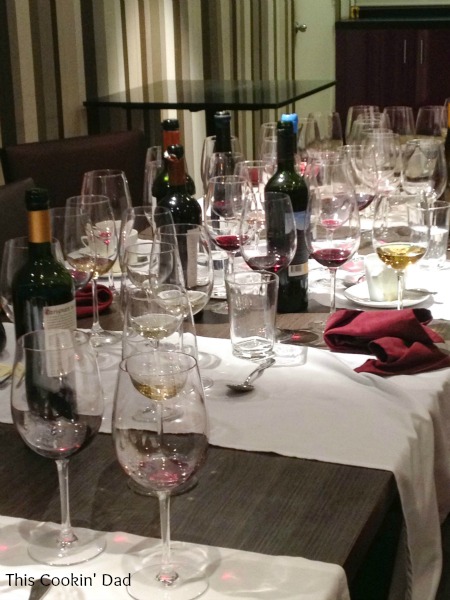 All in all, I have to say that I was pretty impressed with Chilean wine.  I'm no wine snob, but I do know what I like.  These were very nice.  On the whole, they were smooth, not overpowering.  The whites had a nice fruitiness and a slight sweetness; the reds were bold and full-flavored, without the sharpness that so many reds possess.
Are you a big wine drinker?  Have you tried Chilean wines?  If not, what are you waiting for?  If so, what did you think?  Do you agree with me that they are very underrated?  Leave me a comment and let me know what you think.