What a busy December we've had here in our household!  It feels like every weekend was booked with something or other and we were constantly struggling just to tread water.  We didn't get our Christmas cards out until the Monday before Christmas!!  Thank goodness all of that craziness has wound down and I can start getting back down to the business of taking pictures again!  I have so much to share here that I'm not sure that I can get it all into one post, but I'll do my best and maybe save a bit for subsequent posts!
Beth and I decided to encourage our little shutterbugs by getting each of our girls a new digital camera.  They are so excited to start taking pictures.  Today, Grace also got to break in her new Easy Bake oven.  She really wanted to get some pictures of the food that she was making (I wonder where they get that from!).  Well, one thing I've been doing lately is keeping my eyes peeled for new backgrounds, accessories, etc. to accent the food in my photos.  It's been somewhat obsessive!  More on that another time.  Today, I was at Sam's Club looking through the Christmas clearance section and saw these huge rolls of  decorative ribbon.  There were several different colors, so I picked them up because they would be easy to cut and use as an accent, background, prop, so on, and so forth.  I figured the pink one would fit her style and her mini cupcakes perfectly.  Here's what I came up with.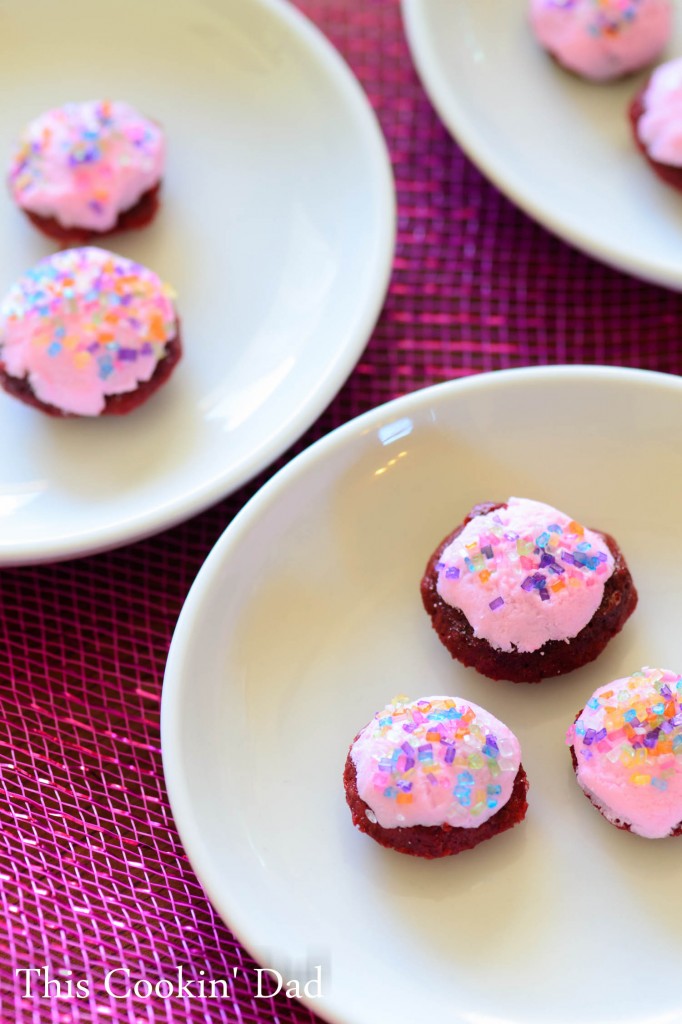 I'm not overly thrilled about the lighting.  I really do need to pick up a white foam board to help with that.  Isn't that background just incredible with her little cupcakes, though?  She really enjoyed the process of setting it up and was asking a million questions about the whole thing.  Here's hers.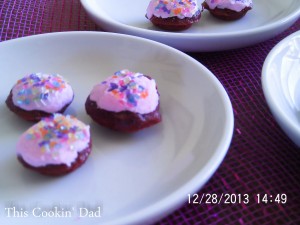 Just as a final word here, I have to brag that I took the top photo with the brand new macro lens that Beth got me for Christmas!  I am so excited!!  Just in taking the first few pictures to mess around, I can already tell how much better some of my photos are going to turn out!  There is some difficulty in learning a new lens, but I am more than willing to take the trouble to learn.  I am really going to have to clean up some of my plating and work on my lighting skills, but those are the challenges that help us grow most, right?
Do you find your kids following in your footsteps?  What did you get for Christmas?  I'd love to hear from you.