Over the course of this past month, I've been focusing on soups and stews and I've put forth a number of dishes for your consideration. One type of soup that I have not covered so far is the bisque. My Butternut Squash Soup is a beautiful example of this simple, but complex, soup.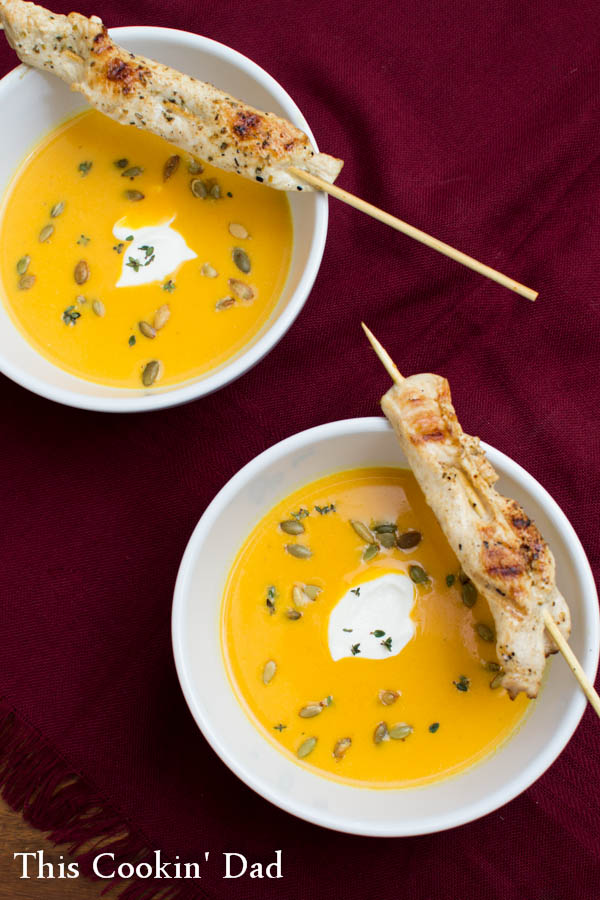 Bisques are smooth and creamy soups. Typically, when you think of bisque, seafood (particularly shellfish) comes to mind. Bisques, however, can also refer to soups made with roasted fruits or veggies that have been pureed. Personally, in the middle of winter, I love having soups based on produce that ripens during the other seasons. That's why butternut squash is so comforting!
During the fall, we buy the squash from a local farm. Right away we peel it, dice it, bag it up, and toss it in the freezer. We lock in the flavors at their height.
When I'm ready to make my soup, pull out a bag of diced butternut squash and let it thaw in the fridge. Once thawed, I spread it out onto a sheet pan, drizzle with olive oil, season with salt and pepper, and roast it in the oven.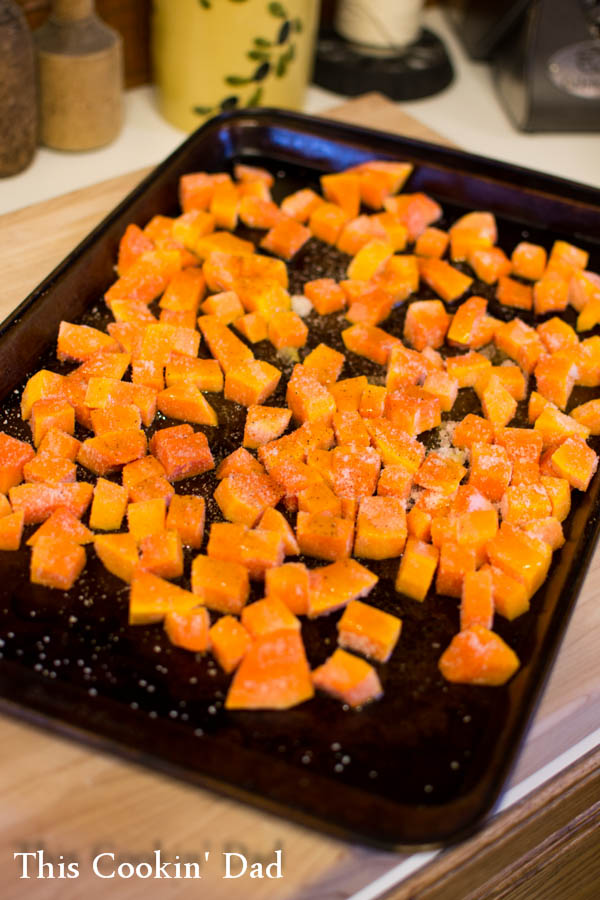 After the squash is roasted, I pour it all into a large soup pot, cover it with turkey stock, and puree it with a stick blender.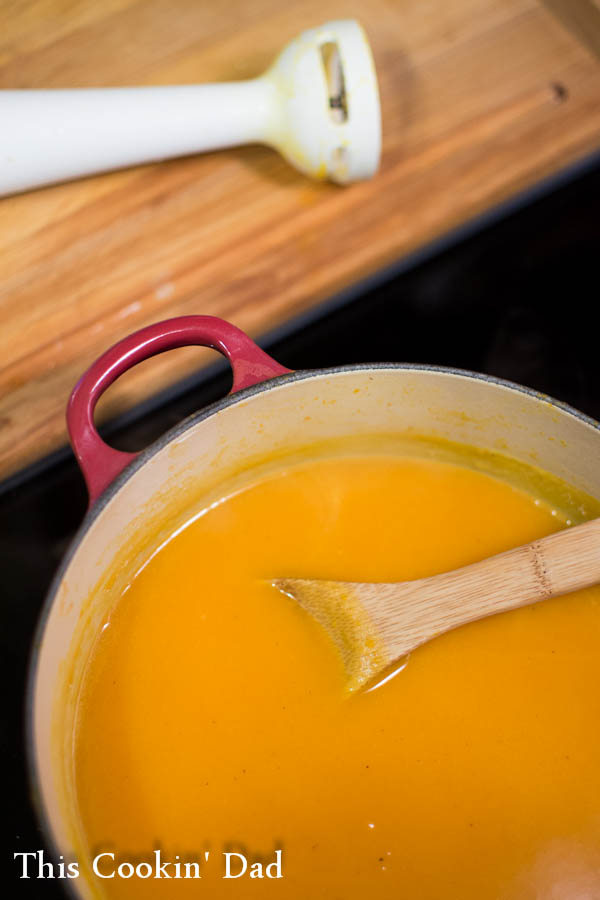 I cook it with a little thyme and add some heavy cream right at the end. To serve, I top with a little sour cream, some roasted, salted pumpkin seeds, and a lovely skewer of grilled turkey breast. The creaminess of the soup, the crunch of the pepitas, and the meatiness of the turkey really come together to make an amazing, and comforting, meal. I hope you enjoy!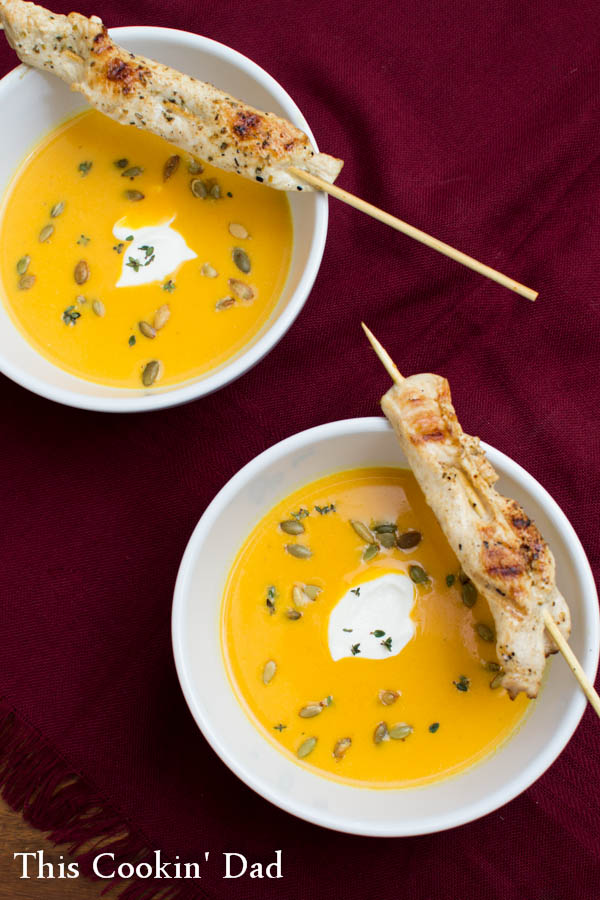 Throughout January, I'm focusing on soups and stews. What is your favorite soup or stew and why? Leave a comment and share your story!

Butternut Squash Soup
This soup would work just as well with pumpkin, acorn, or any other squash.
Recipe type:
Soups and Stews
Ingredients
4 cups diced butternut squash (about 2 medium squash)
4 Tbsp olive oil, divided
salt and pepper
4 cups chicken stock
1 tsp fresh thyme
1 cup heavy cream
sour cream
roasted, salted pumpkin seeds
2 chicken breasts, sliced lengthwise
Instructions
Preheat oven to 350.
Spread butternut squash onto a sheet pan and toss with 2 tbsp olive oil, salt, and pepper. Roast in the oven for 20 minutes or until tender.
In a large soup pot over medium heat, combine roasted butternut squash, stock, thyme, and additional salt and pepper to taste. Bring to a simmer.
With a stick blender (or in batches in a regular blender), blend the stock and butternut squash until smooth. Return to a simmer.
Stir in heavy cream and reduce heat to low to keep warm.
Meanwhile, skewer slices of chicken and season with salt and pepper.
On a grill, grill pan, or other shallow pan over medium-high heat, add remaining oil and cook chicken 3-5 minutes per side or until cooked through.
Serve soup with a dollop of sour cream, a sprinkle of pumpkin seeds, and a skewer of chicken. Enjoy!!