My daughter, Grace, is a self-professed "soup girl". She just loves soup! Her favorite, by far, is chicken noodle soup. With a little coaching and a little prep work (and some smart shopping choices by me), it's definitely something that she could cook for our family on a cold winter's day.
I start by getting the hard work done for her. I chopped up the onion, carrot, and celery the day before and packed it away in the fridge. I also bought a rotisserie chicken and pulled the meat off. The idea being that, after a long day at school, she could step into the kitchen and just cook.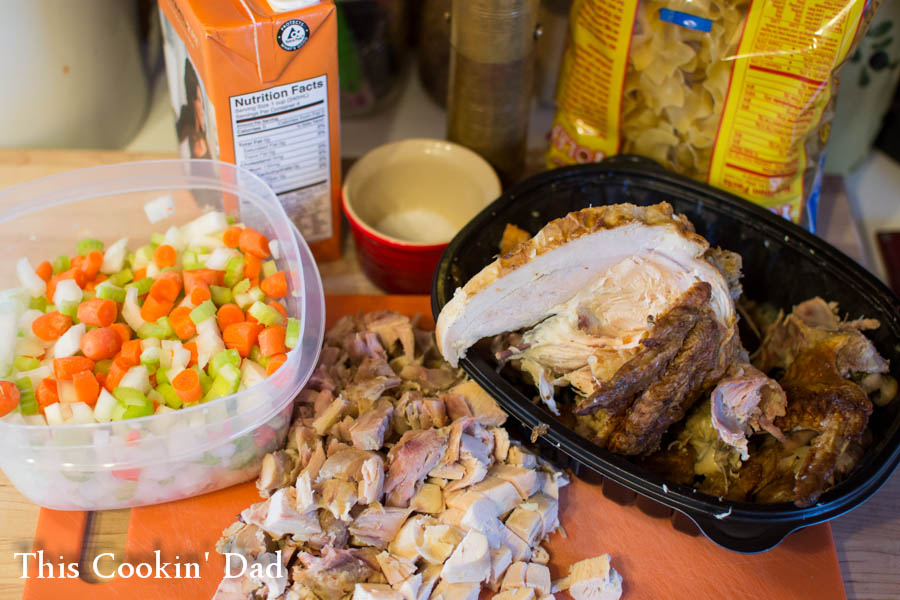 When it was time for her to get started, she was so excited to get to work!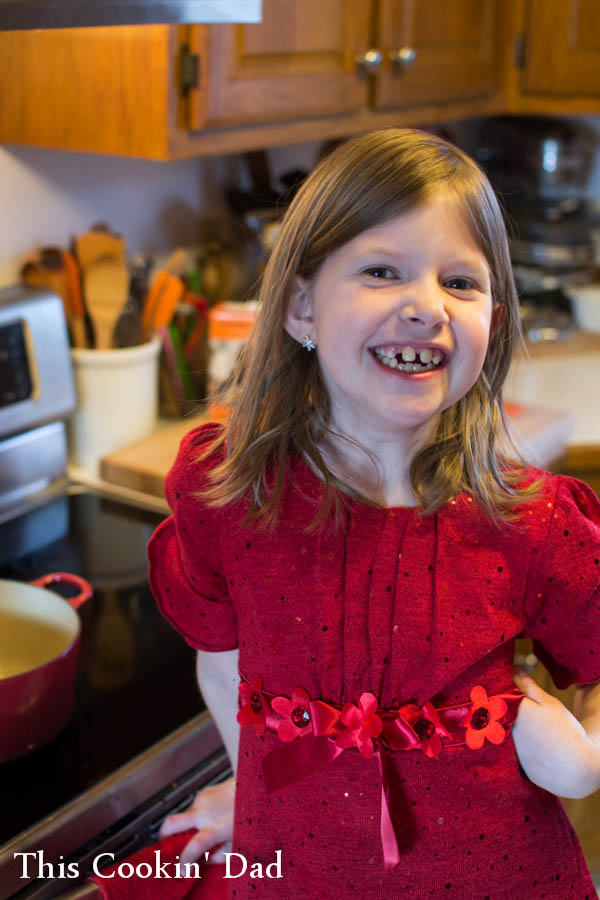 She started by putting in some oil and dumping in the chopped veggies. She added little salt and pepper and stirred it around a little bit.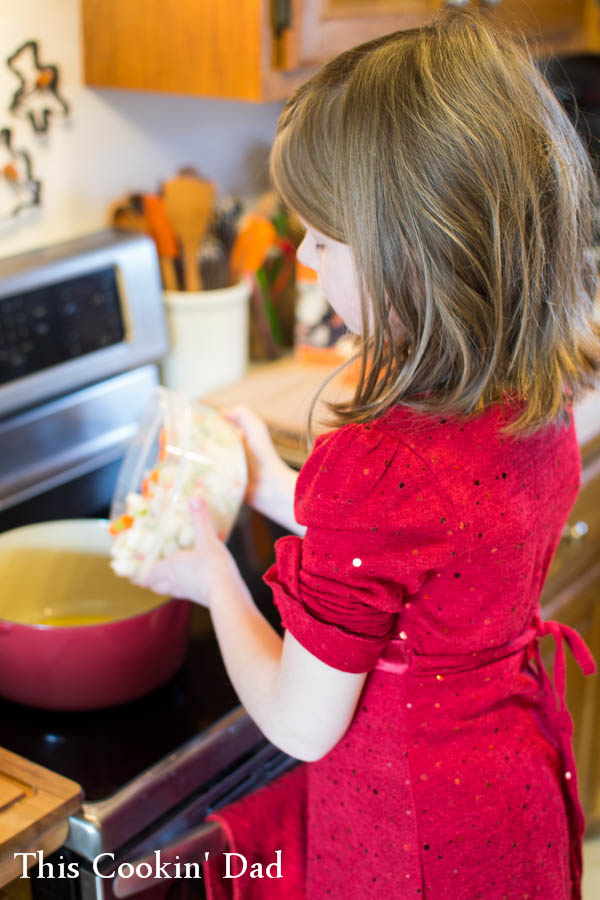 After the veggies were softened, she poured in a box of chicken stock, some water…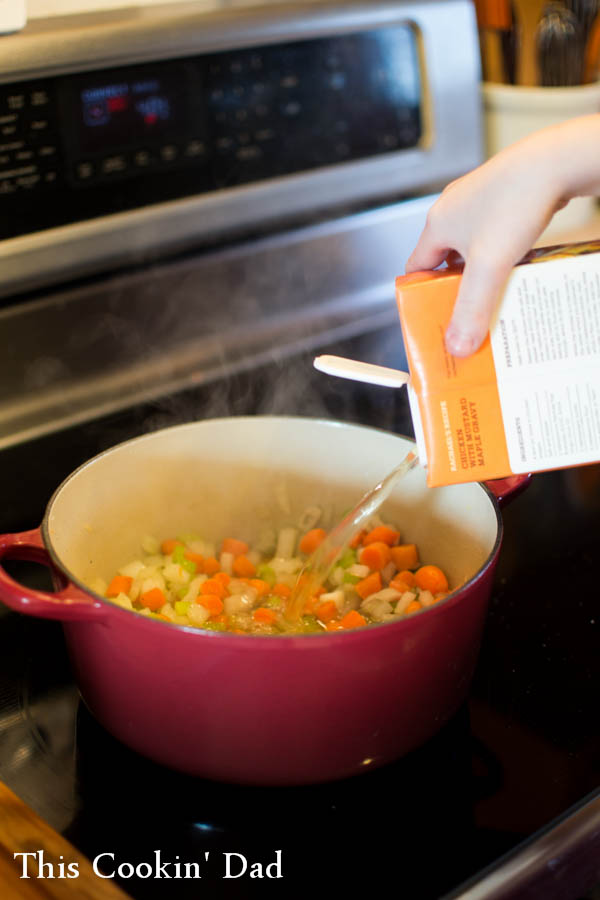 …and the chicken and noodles.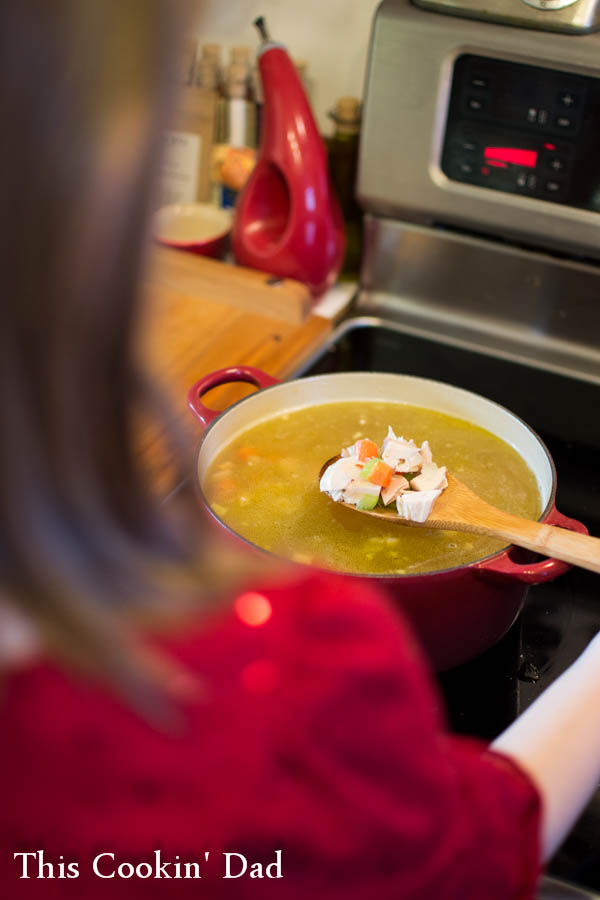 We set it to a simmer and let it cook while she went off to finish her homework. Right before serving she came back to taste and decided that a dash of Italian seasoning would help the whole thing out. She wasn't wrong!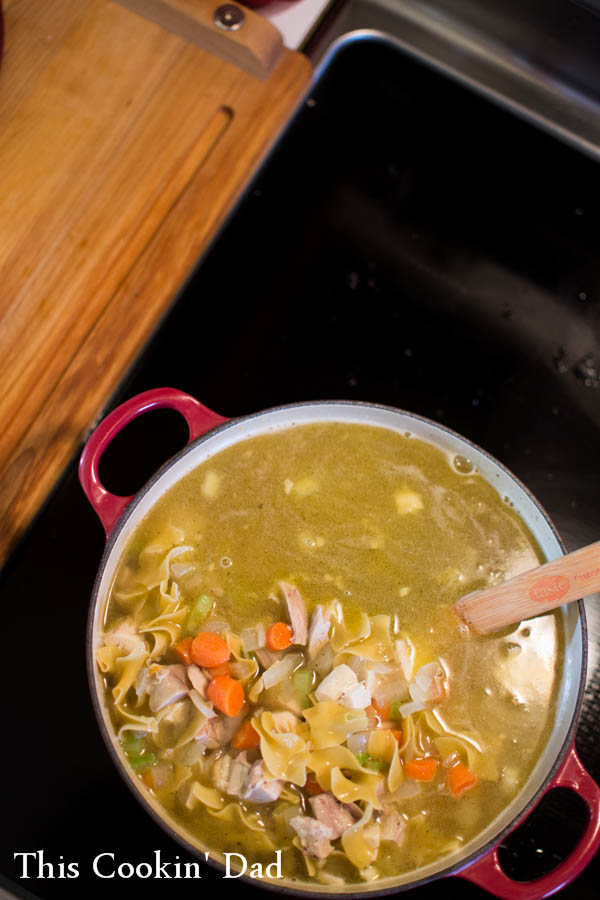 At the end of the day, everyone had a hot, healthy meal and she got the excitement of being the one to make dinner for her family. What a great way to get the kids in the kitchen!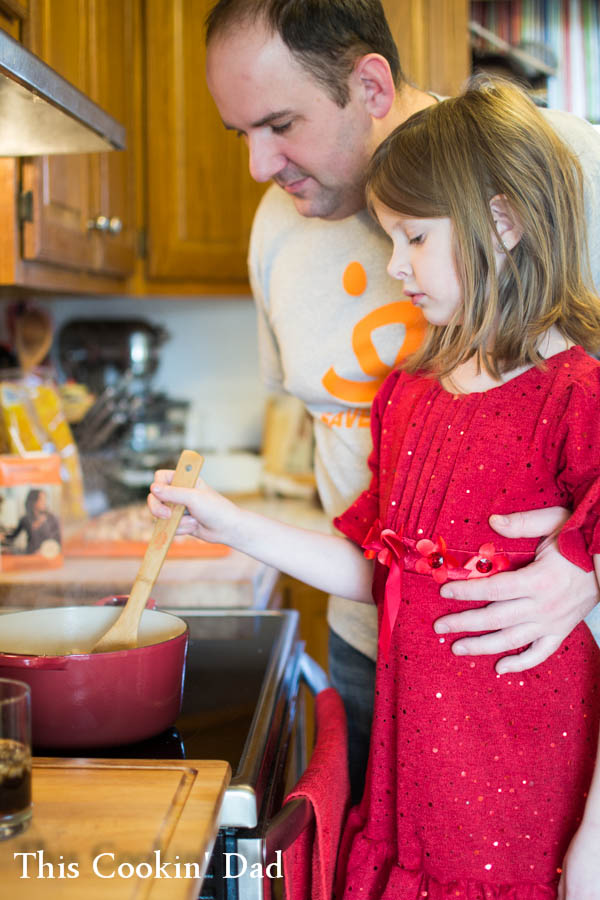 Throughout January, I'm focusing on soups and stews. What is your favorite soup or stew and why? Leave a comment and share your story!

Simple Chicken Noodle Soup
Recipe type:
Soups and Stews
Ingredients
2 tbsp olive oil
1 medium onion, diced
2 stalks celery, diced
1 large carrot, diced
salt and pepper
4 cups chicken stock
4 cups water
2 cups cooked chicken
1 cup egg noodles
Italian seasoning to taste (optional)
Instructions
In a medium-sized soup pot over medium heat, warm olive oil. Add veggies and season with salt and pepper. Cook for about 10 minutes or until softened.
Add stock and water. Bring to a simmer.
Add chicken and noodles. Simmer for 15-20 minutes or until noodles are cooked through.
Add Italian seasoning and additional salt and pepper to taste.
Serve with warm crusty bread. Enjoy!