I have two major goals with food. One, keep it simple. The last thing I need is to add more stress in my life by making meal time insanely difficult. Two, show my kids where food really comes from. They need to be able to feed themselves by taking basic ingredients and turning them into great food. This Indian Fry Bread really combines the two by taking 6 simple ingredients and turning them into a hearty base for an easy meal.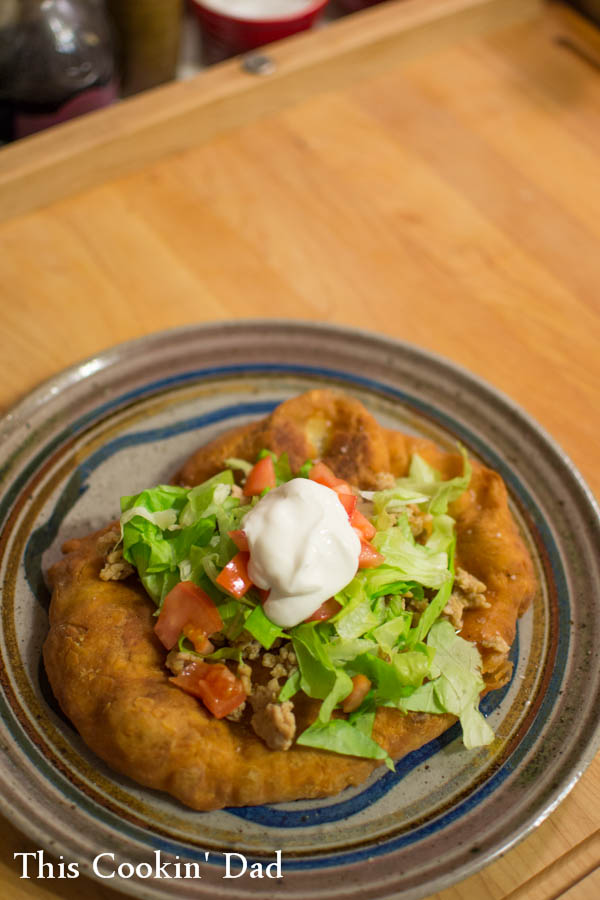 We start with flour, baking soda, and a little salt.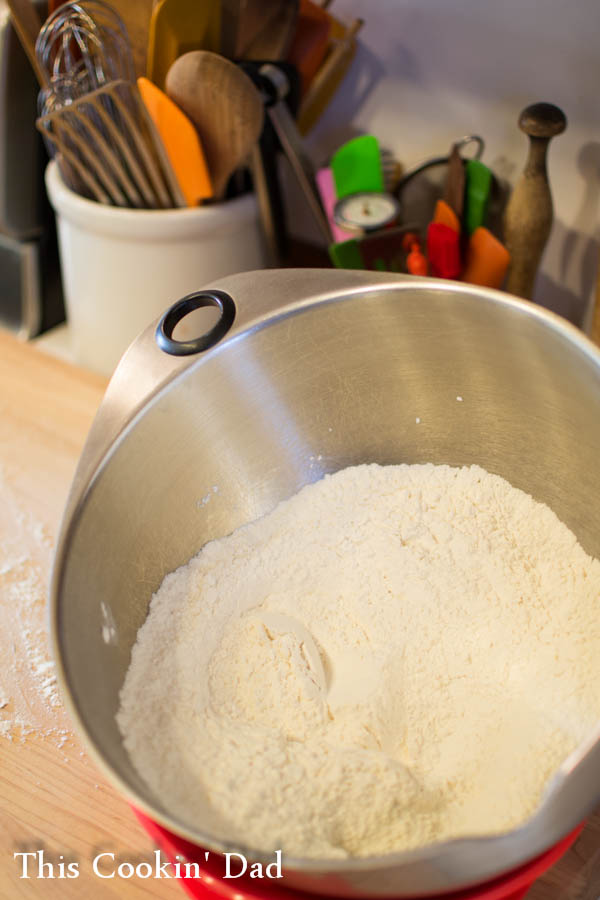 After adding milk and water, we stir the dough around until it forms a ball. The dough will be slightly tacky.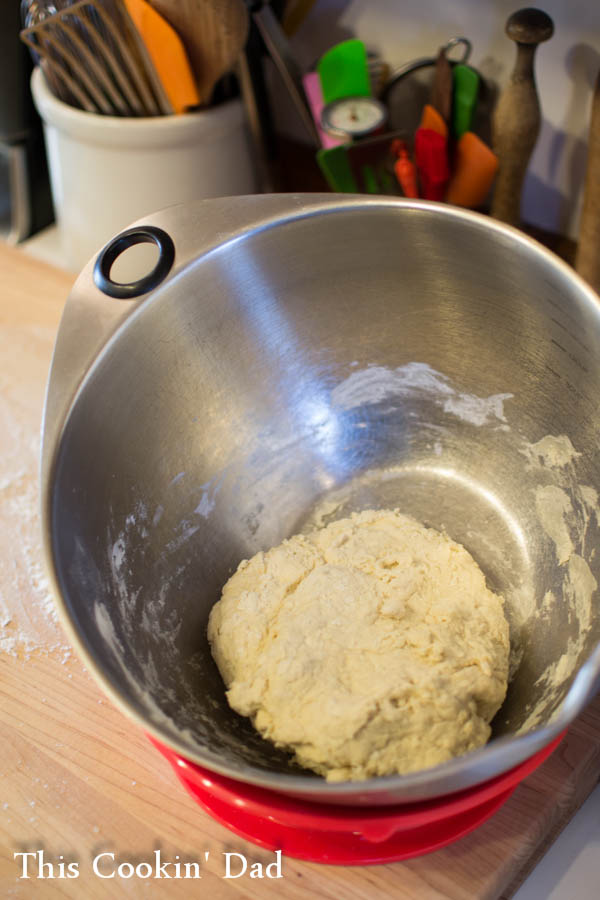 We grab small balls of dough (about the size of a lime, maybe) and roll them out onto a lightly floured surface.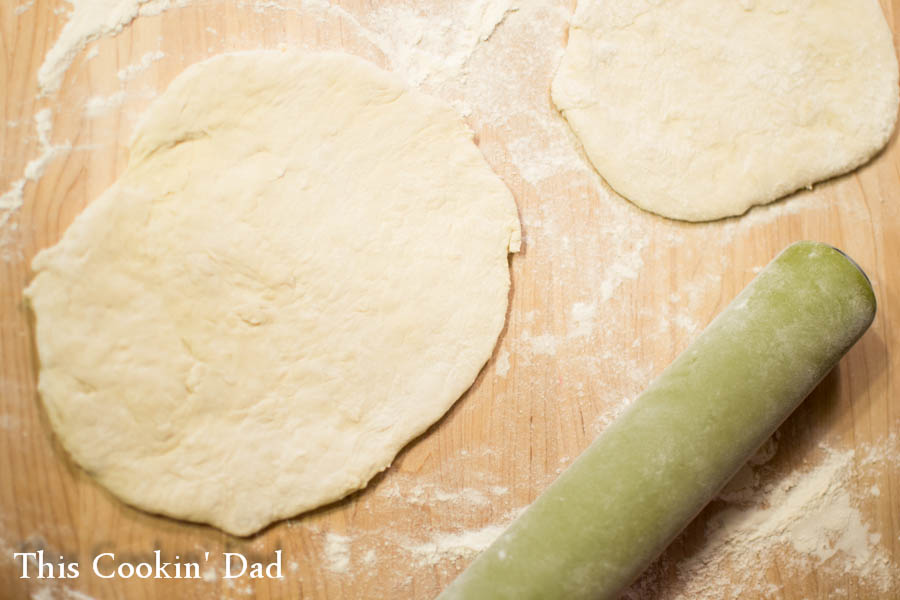 After a trip into some hot oil, we remove them, sprinkle on a little extra salt, and let them drain on some paper towels. They should be golden brown, slightly crispy on the outside, and soft on the inside. My daughter loved taking the rolled dough, carefully sliding it into the oil, and using the tongs to turn and remove the bread. She got a little help on the first one, but, by the second, I think she had it mastered! It's nice to have a little help in the kitchen sometimes.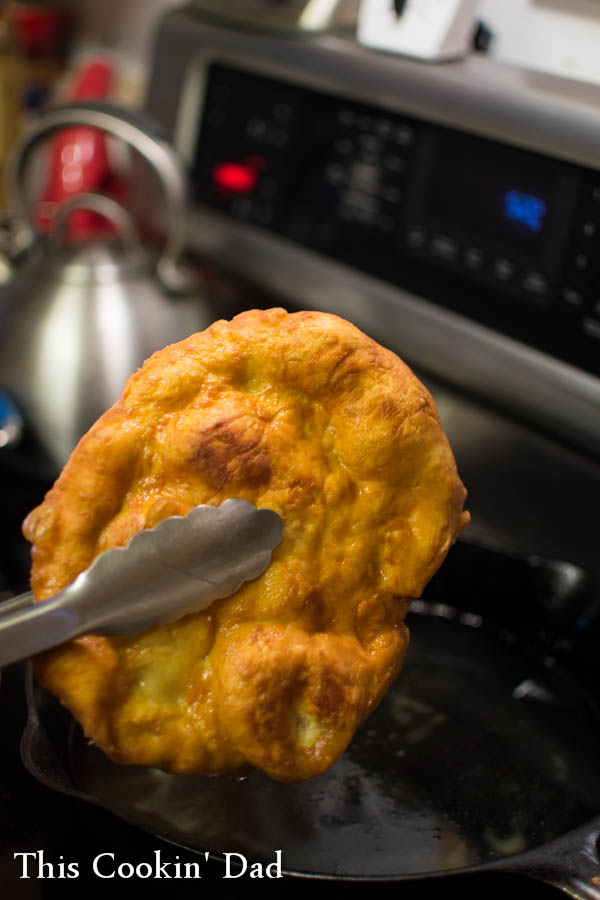 After they've drained, our fry bread is ready to be topped with just about anything or even eaten on it's own. We chose your average, run of the mill, taco toppings to make an anything but average fry bread taco. YUM!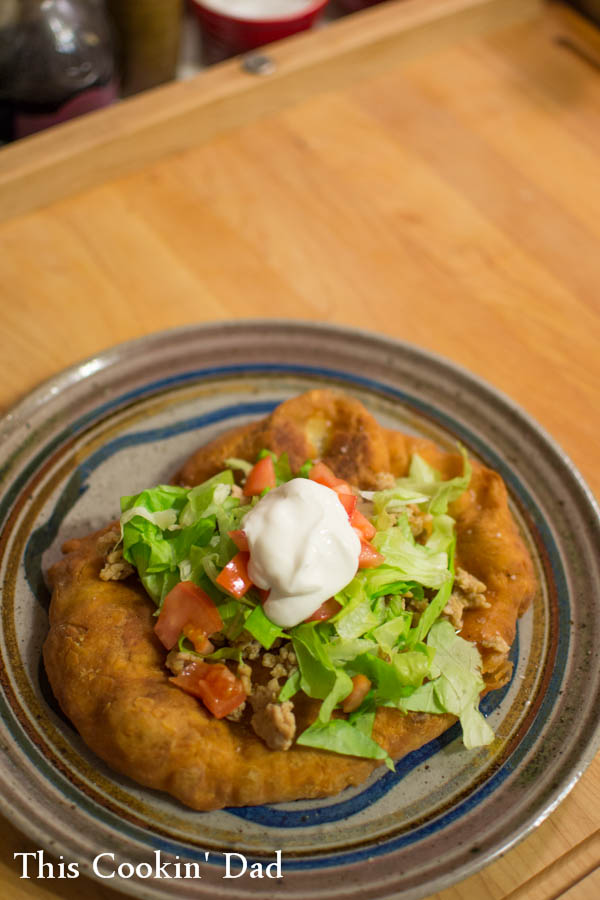 What are your favorite toppings? Are you all about the bread? Throughout February, I'll be focusing on how to make breads in all different forms. What is your favorite? Leave a comment and share your story.


Indian Fry Bread
Ingredients
3 cups all-purpose flour
½ tsp kosher salt, plus more for seasoning cooked bread
1 tbsp baking powder
¾ cup milk
¾ cup warm water
oil for frying
Instructions
Combine flour, salt, and baking powder in a large mixing bowl.
Add milk and water. Stir with wooden spoon or by hand until a slightly tacky dough forms. Let rest for 30 minutes.
Fill a high-rimmed skillet half-full of vegetable oil. Heat oil to about 350.
Pull off lime-sized pieces of dough from the larger dough ball and roll flat on a lightly floured surface.
Slide the dough into the oil and fry four about 2 minutes. Turn and fry on the other side for another minute. Remove to paper towels to drain and season with additional salt. Repeat with remaining dough.
Top with your favorite toppings and enjoy!