This shop has been compensated by Collective Bias, Inc. and its advertiser. All opinions are mine alone. #KingsfordFlavor #CollectiveBias
Father's Day is coming up and, with it being grilling month here on This Cookin' Dad, it seemed very appropriate to take on a project with Kingsford. I love grilling and, for Father's Day each year, one of my favorite things to do is cook on the grill for the family. For years, I've been cooking on a propane grill, wanting to put in the time to start cooking with charcoal on a more regular basis.
Well, as an early Father's Day present this year, my wife and kids decided to get me a charcoal grill! For my first foray into charcoal grilling at home, I decided to make fish tacos. It seems a little random, but when I went to the grocery store, I found a beautiful piece of snapper that was just too perfect not to pick up.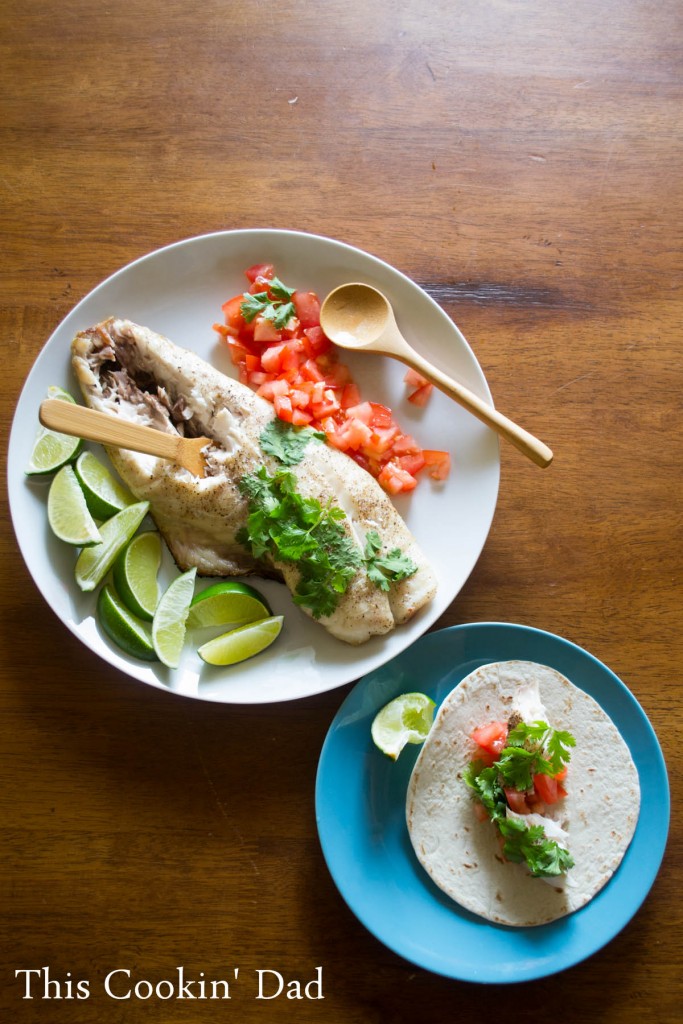 I can't tell you how excited I was to get to work! The family took me out to The Home Depot so that I could pick out my grill. I chose a simple kettle grill because I believe that, to master something, you have to start with the basics. While we were at The Home Depot, I grabbed a Kingsford Original Twinpack. From 6/18 to 6/21, the Kingsford Original Twinpack is available at The Home Depot for only $9.88. That's over half off the original price!!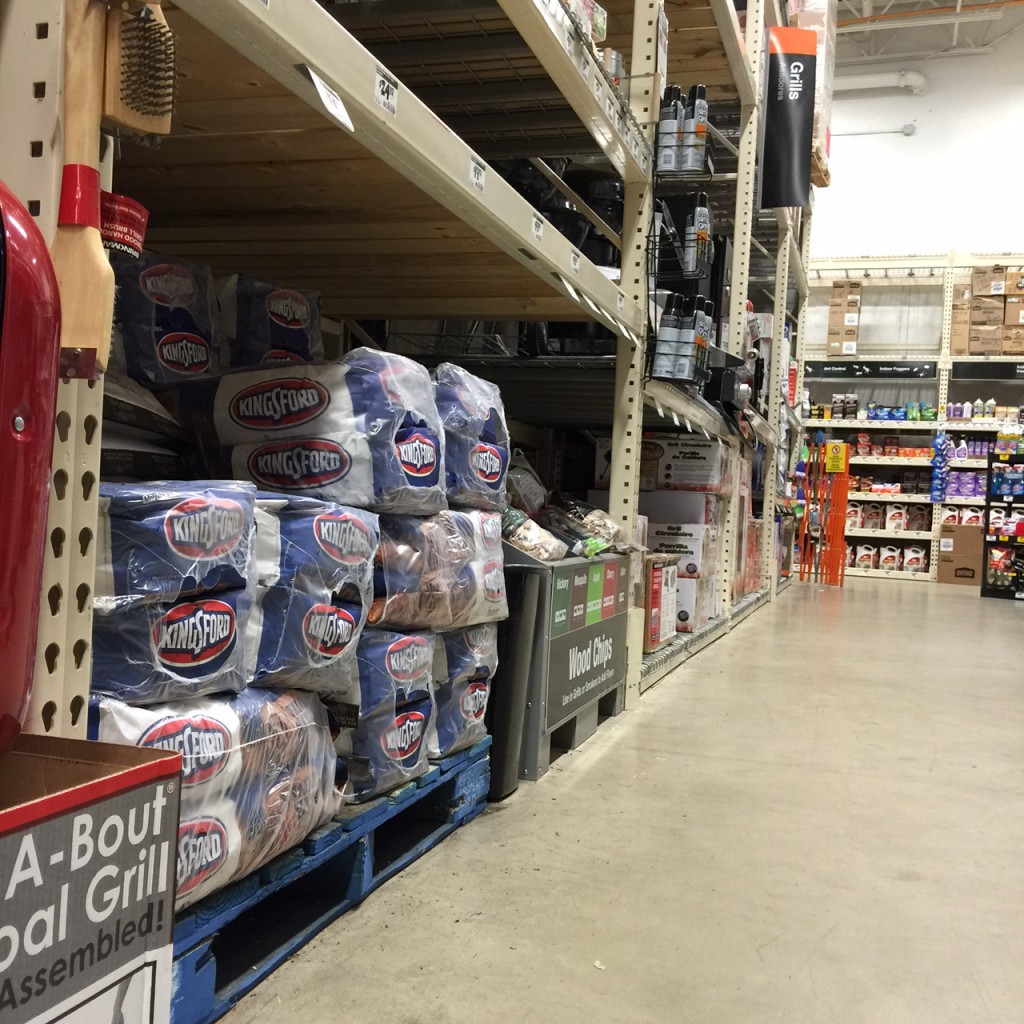 One of the typical complaints about cooking with charcoal is actually in the lighting of the charcoal itself. We usually think of coating the briquettes in lighter fluid, resulting in an off-putting gasoline taste in our food. To combat this, I picked up a chimney starter. Fill up the chimney with charcoal, stuff a little newspaper in the bottom, and light it. The heat works its way up through the charcoal and, 20-30 minutes later, your charcoal is lit and ready for cooking!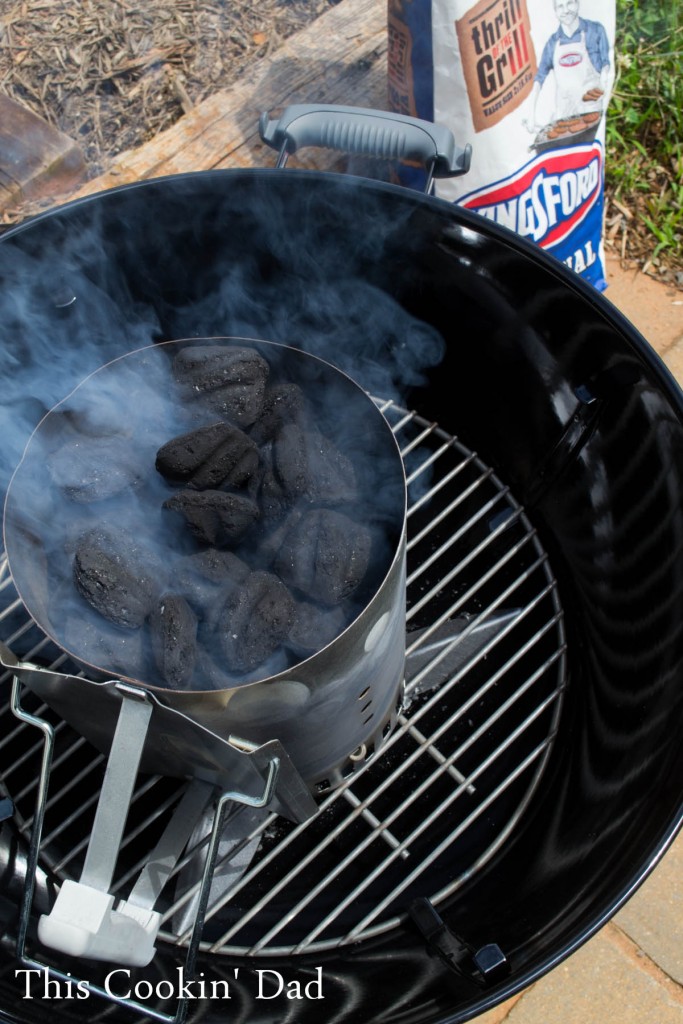 The snapper that I chose was a skin-on fillet. I seasoned with a little salt and pepper and placed it, skin-side down, directly over the hot coals. I put the lid on to help cook the fish all the way through. After about 15 or 20 minutes, when the fish is almost done, I tossed some tortillas onto the part of the grill without the coals, just to warm them through.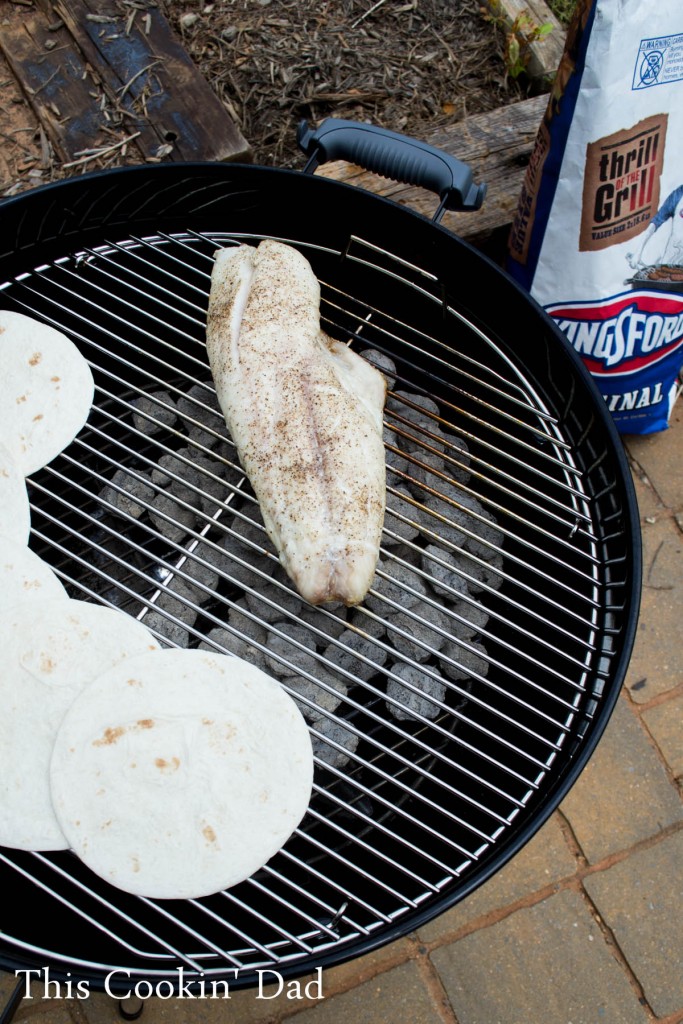 To serve up my fish, I dice up some tomatoes, slice some lime wedges, and grab some fresh cilantro from the garden.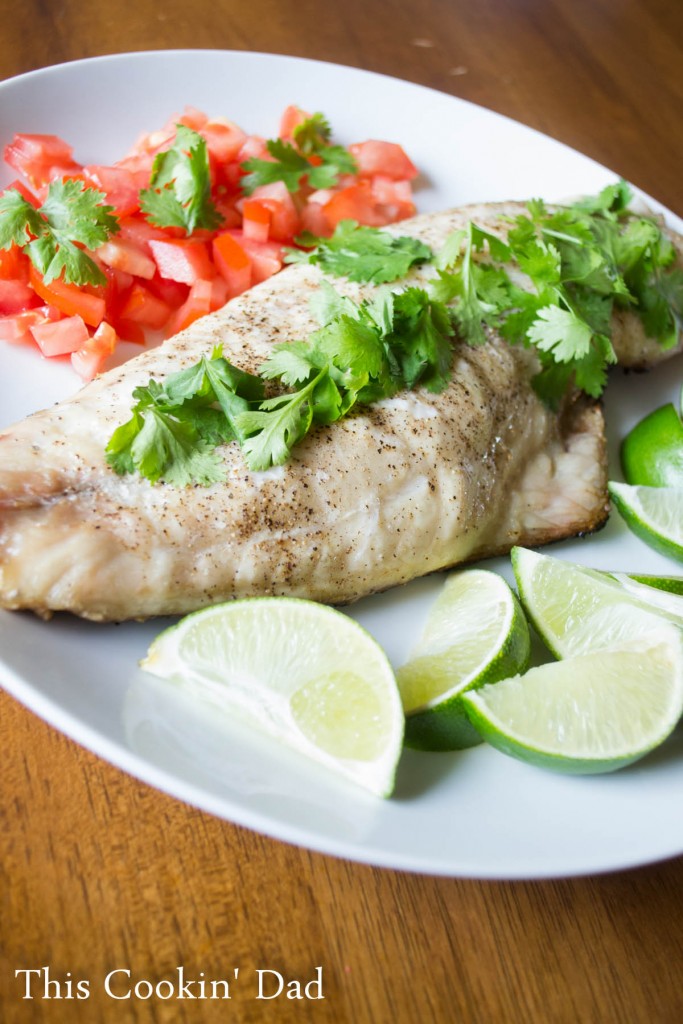 Pile everything into a tortilla and just enjoy.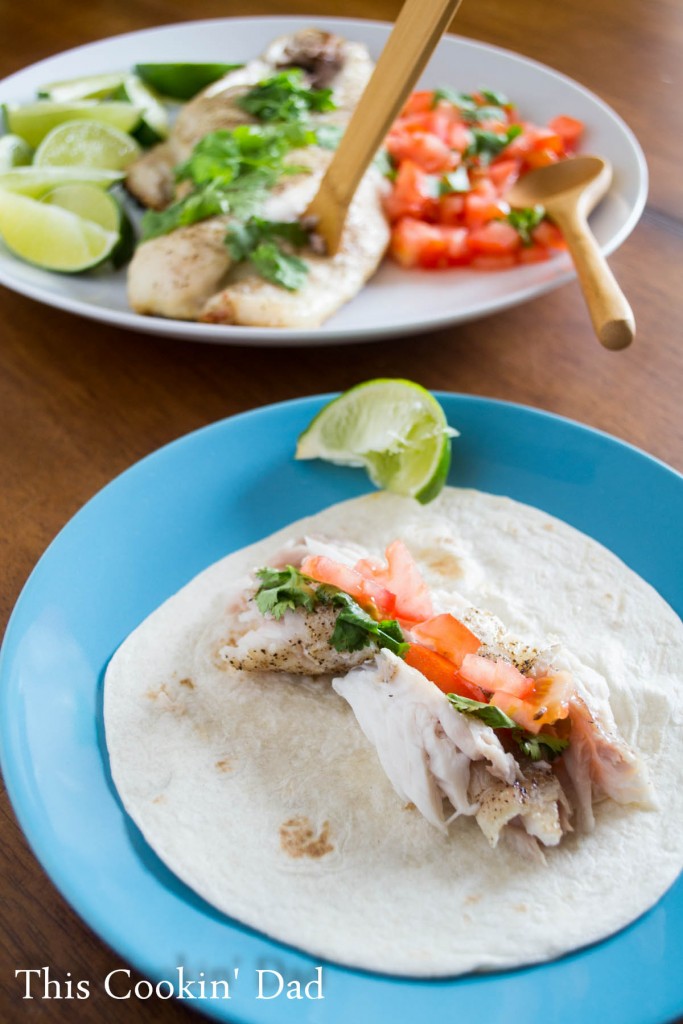 You could make all sorts of salsas, marinades, and rubs, but, like I said at the beginning, sometimes it's best to learn the basics. Once you do that a couple of times, you learn quickly that, often, the basics are all you need!
The great thing about charcoal is that, once it's hot, it's hot until it has burned out. You can take advantage of this. I just went simple and put a couple of hot dogs on the grill for the kids since I know that fish tacos aren't up their alley just yet, but you could easily toss a dessert onto the indirect heat part of the grill and let it go while you eat dinner!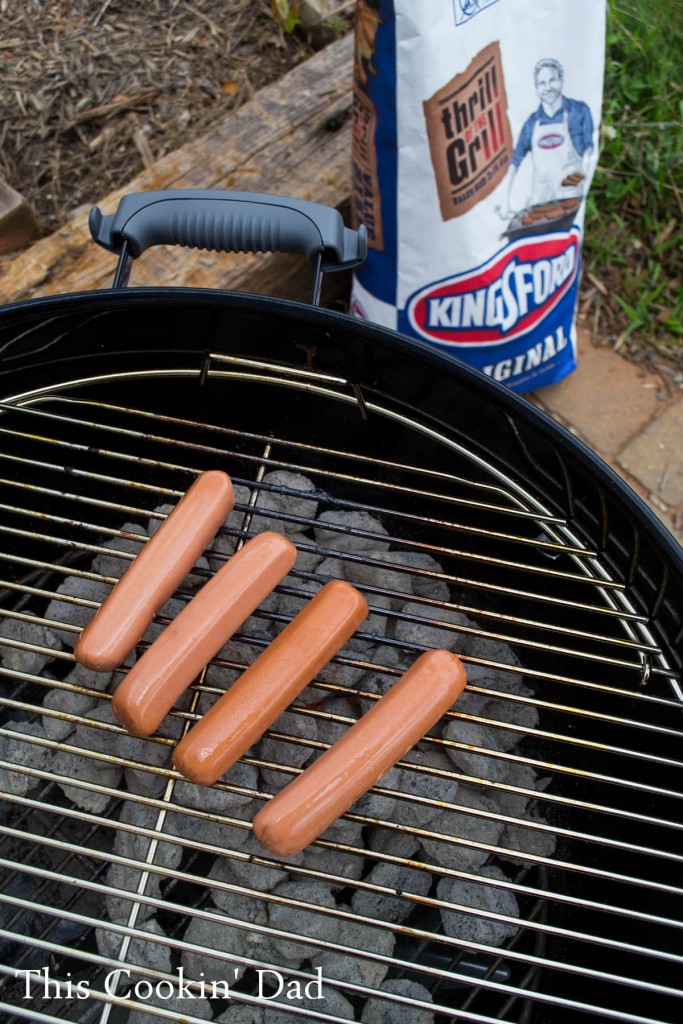 If you are looking to go back to basics with charcoal, head over to The Home Depot closest to you. Click here to find the store nearest you.
If you have the basics down and are looking for a little something different, you can find more recipe inspiration by clicking here.
You can also find out more by following @KingsfordCharcoal on Instagram and @HomeDepot on Twitter.
In the mood for grilling? What are you grilling up over charcoal this summer? Leave a comment and share your story.

Charcoal Grilled Fish Tacos
Ingredients
1 red snapper fillet, skin-on
salt and pepper
tortillas
fresh cilantro leaves
2 limes, cut into 8 wedges each
3 roma tomatoes, diced
Instructions
Prepare grill for cooking over medium heat.
Season non-skin side of snapper with salt and pepper. Place, skin-side down, onto the prepared grill directly over the hot coals. Cover with the lid and cook for 15-20 minutes or until done and the flesh of the fish is white and opaque.
In the last few minutes of cooking, place tortillas on the part of the grill with no coals under it. Warm the tortillas for 2-3 minutes per side.
Flake the fish and serve in warm tortillas with cilantro, lime, and tomatoes. Enjoy!