So last week, Beth and I were on a road trip through the South and we must have heard Blake Shelton's Sangria at least two dozen times! While the song is more about drunken lust than anything else, I can't help but get thirsty every time I hear it. And here's the thing, sangria is sooooo easy to make. It can be presented as this magical thing with so many ingredients, but it really doesn't have to be.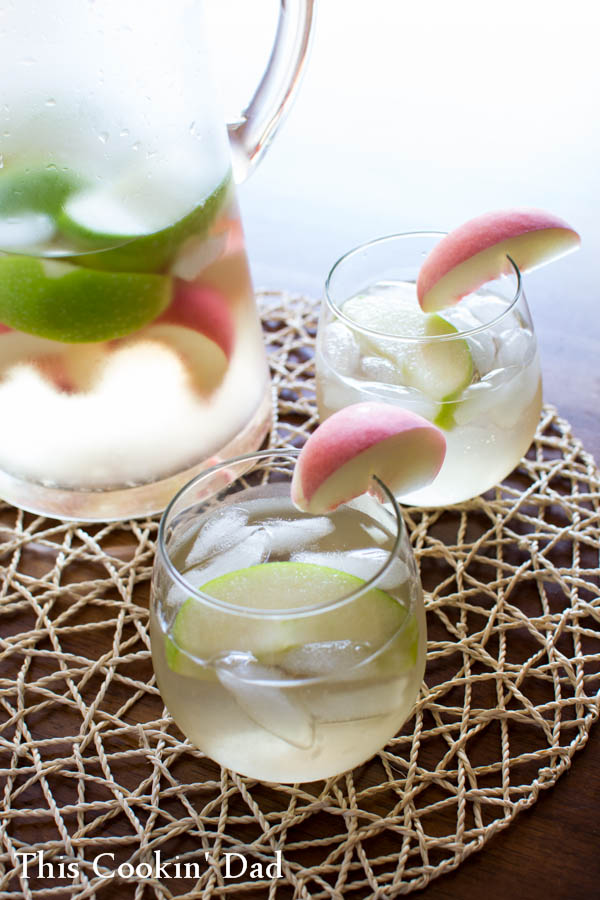 For those who don't know, sangria is a wine-based beverage from Spain and Portugal. Normally, if you just say "sangria",  I'm thinking of red wine-based beverage and, for me, this is a perfect drink for the fall. One very typical variation, though, is sangria blanca, or white sangria, using white wine as the base. I'd be hard pressed to think of a more fitting drink for a warm summer evening.
The ingredients for a sangria are actually pretty simple. We're talking about taking wine and adding flavor in the form of brandy, sweetener, and chopped fruit. When you break it down like that, it almost seems too easy. So many recipe options just start to jump out at you.
Since it is peach season in Virginia, I really wanted to take advantage of the fresh produce that we get at our local orchards.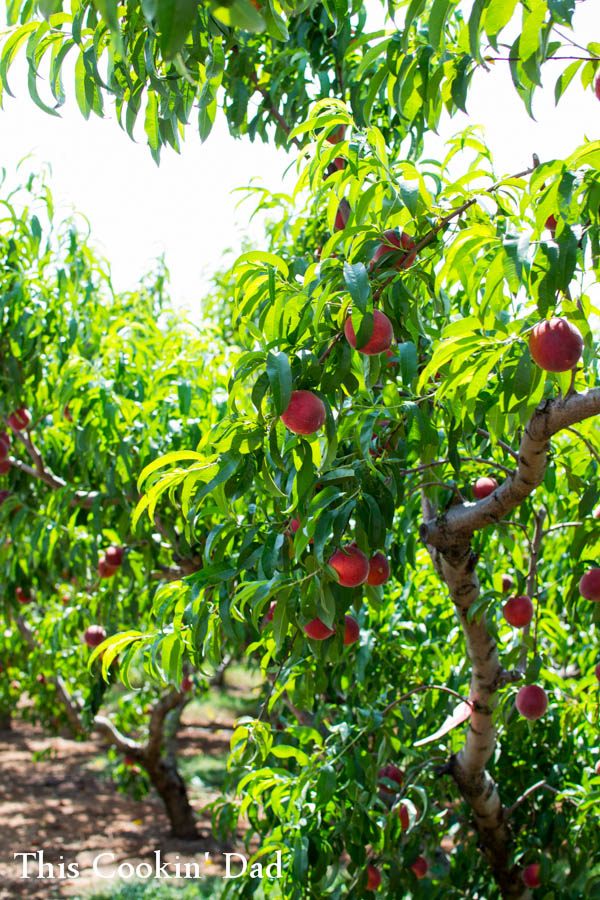 Since I knew that I was going in a peachy direction, I really wanted to amp it up a little. So I found the perfect sweetener in a white cranberry/peach juice blend. It's right out of the juice aisle, but I knew that it would be perfect for this. I also grabbed some granny smith apples for a little tartness to balance out the sweet. Lastly, I picked up a bottle of Rueda, an inexpensive Spanish white wine based on the verdejo grape. It's crisp, light, and tasty and perfect for my White Peach Sangria,
Personally, I don't think this needs any brandy, so I slice up my peaches and apples and add them to a pitcher with the bottle of wine and about 1.5 cups of the juice. Let it chill for a couple of hours and serve over ice. Too easy, right? It's light, refreshing and pairs perfectly with my Grilled Fish Tacos!
Looking for more recipe ideas? Follow along on my Pinterest boards!

White Peach Sangria
Ingredients
750ml bottle Spanish white wine (such as Rueda)
1½ cup white cranberry and peach juice blend
1 white peach, sliced
1 granny smith apple, sliced
Instructions
Combine all ingredients into a pitcher. Stir and refrigerate for at least 2 hours.
Serve over ice. Enjoy and repeat!