Beth and I just finished a road trip through the South. While I was inspired in every town that we visited, the one constant throughout was that lovely syrupy sweet iced tea. Far from the mildly sweet iced tea that my in-laws from the north enjoy, this tea is so sweet, it'll make your teeth hurt.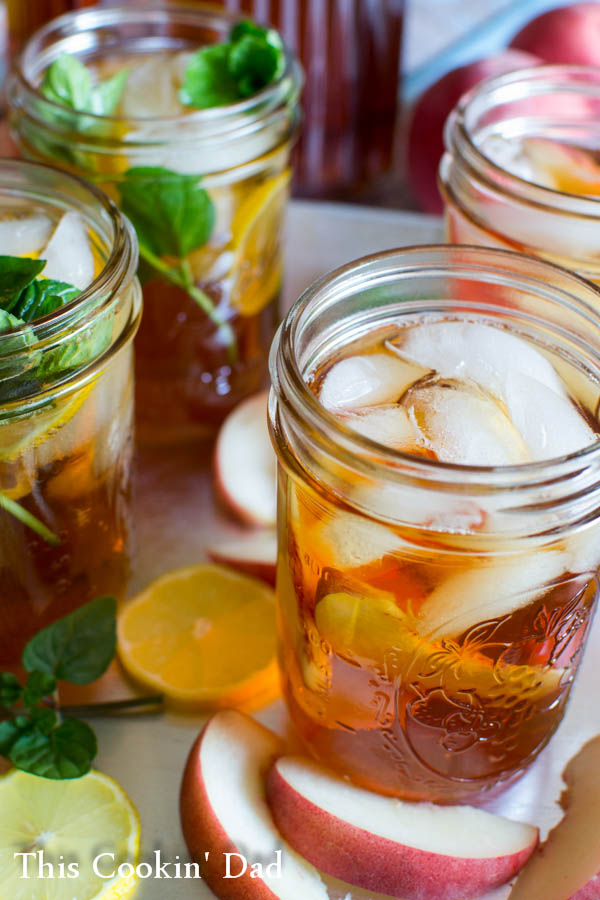 What I love most about iced tea in the south is that you are assumed to be ordering sweet iced tea. One restaurant that we went into actually had three urns of sweet to to one urn of unsweet. Even in the "southern" state of Virginia, where I live now, many restaurants do not offer sweet tea at all! Trust me, sweetening your iced tea at the table just isn't the same!
So why is sweet iced tea such a major component of southern life? Why is it, as Dolly Parton said in Steel Magnolias, the "house wine of the South"?
Well, southerners love two things more than any other. Sugar and ice! The ice should be obvious because the South is steamier than Fifty Shades of Grey! We need that ice to cool ourselves down on those hot summer days! The sugar is less obvious now, but, even though sugar was very expensive a century and a half ago, sugar plantations were dotted throughout the South. In an era when everyone drank tea, can you imagine better hospitality than a pitcher of tea sweetened with your own sugar and poured over ice?
Sure, sweet iced tea was a rich drink. Tea, sugar, and ice were expensive and not something that the masses could afford. Thankfully, we can today! Those rich, expensive treats of the past have become a symbol of the South.
Typically you think of southern sweet tea as boiled water poured over tea bags and allowed to steep until just right. Personally, I cannot imagine the idea of heating up the house during those hot summer months when I have perfectly good sun outside. So I am totally bringing back sun tea. I take 2 family size bags of black tea (preferably Luzianne or Lipton) and toss them into a clean two quart glass pitcher
filled about 3/4 full with water. Cover the pitchers and set in the sun for about 4 hours.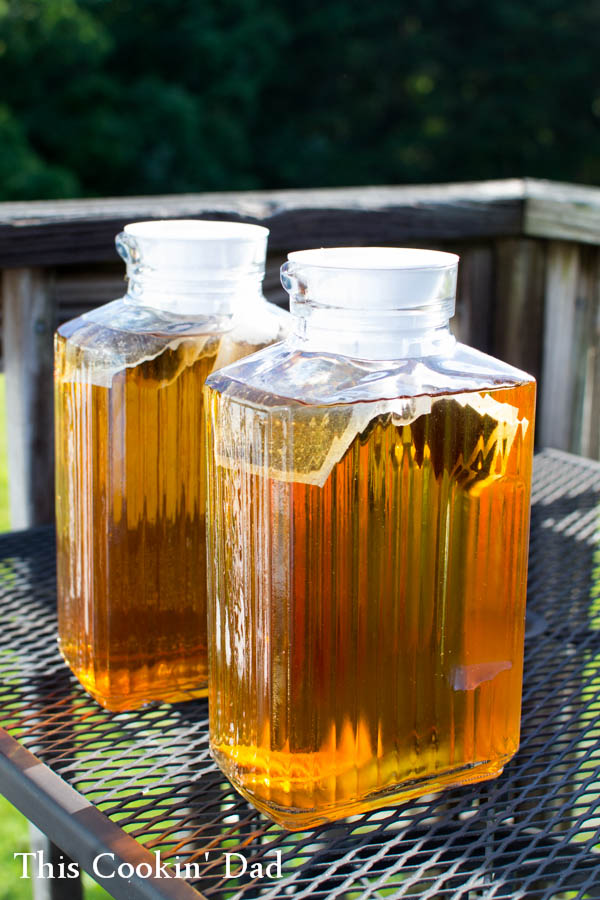 After your 4 hour wait, take the brewed tea inside, remove the tea bags, and add about 3/4 cup of sugar (I add 1 cup, but that might be too sweet for some!) and enough water to fill up your pitcher. Pour over ice, sit back, and enjoy!
Now, while I love just plain ole sweet tea, I also enjoy adding some other flavors from time to time. Since it's peach season in Virginia, peaches are a natural choice and it's hard to beat the combination of mint and lemon, especially when the mint comes right out of your garden!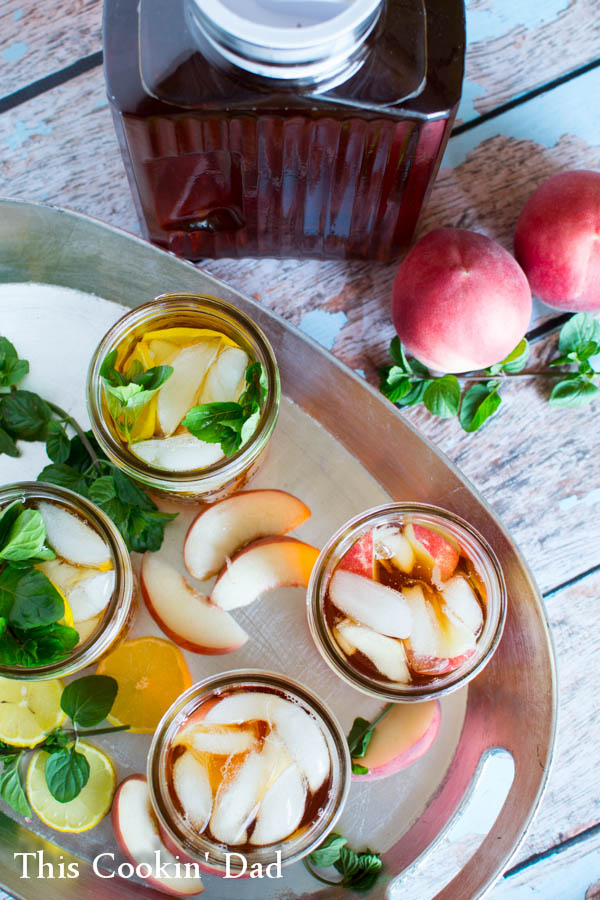 Make sure you check out my other drink posts this month and follow along on Pinterest to see a few of my favorite things!

Perfect Southern Sweet Tea
Ingredients
2 family size bags black tea such as Luzianne or Lipton
2 quarts water
¾ cup of sugar
1 peach, sliced (optional)
1 lemon, sliced (optional)
8 sprigs mint (optional)
Instructions
In a clean, glass pitcher, add tea bags and ⅕ quarts water.
Cover and set into the sun for 4 hours.
Remove tea bags and add sugar, stirring to dissolve. Add more water to fill pitcher.
Serve over ice with peach or lemon and mint, if desired.