Here in Virginia, late August and early September usually bring us tons of tomatoes. This year, though, I'm not sure what happened. My tomatoes, along with the tomatoes of a number of people I have spoken with, just didn't turn red. We have tons of fruit on the plant, but it's all green. Well, when life gives you lemons, you make lemonade and when life gives you green tomatoes, you batter and fry those suckers up for that classic Southern treat, Fried Green Tomatoes.
When Beth and I headed down to New Orleans earlier this year, we stayed one night in Birmingham, Alabama and we just had to stop in for lunch at the Irondale Cafe, the inspiration for the Whistle Stop Cafe in the movie Fried Green Tomatoes, starring Kathy Bates and Jessica Tandy. As in the film, the Irondale Cafe is famous for it's fried green tomatoes and, let me tell you something, they are fantastic! Seriously, nothing speaks to the American South more than a "meat and three" like this washed down with a glass of Perfect Southern Sweet Tea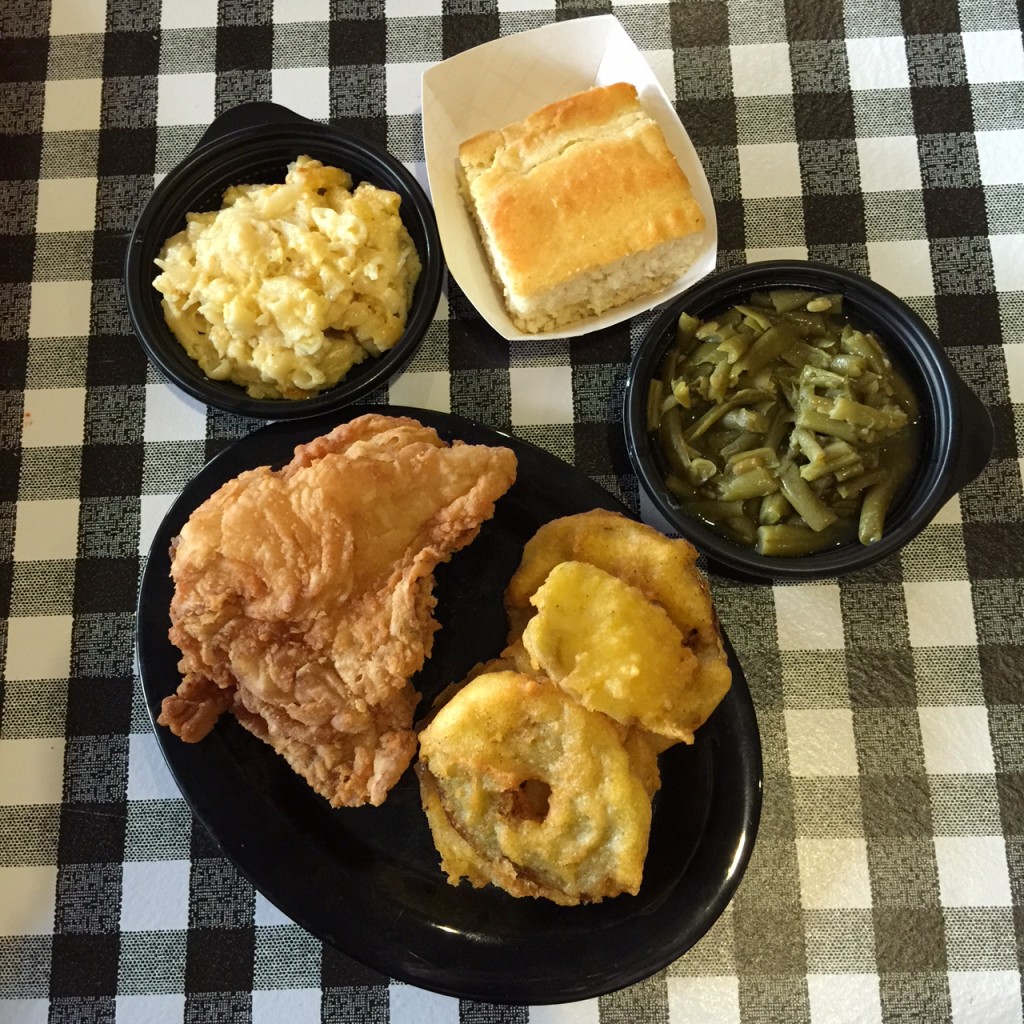 Since I don't live in Birmingham and can't just stop by for a plate of fried green tomatoes whenever I want, I figured that I needed to start making them myself. Some people like theirs with a cornmeal crust and all and there's nothing wrong with that. I, on the other hand, love mine deep fried in a crispy beer batter and dipped into my Lazy Louisiana Remoulade Sauce.
The simple fact is that the hardest part of putting all of this together is making sure that you have enough fry oil on hand. You start with thick slices of green tomato dusted in all-purpose flour. Make sure that you coat them completely or the batter won't stick. When you are picking your tomatoes, you want them to be unripe, but on the verge of starting to ripen. If they have a couple of light red streaks on them, they are perfect!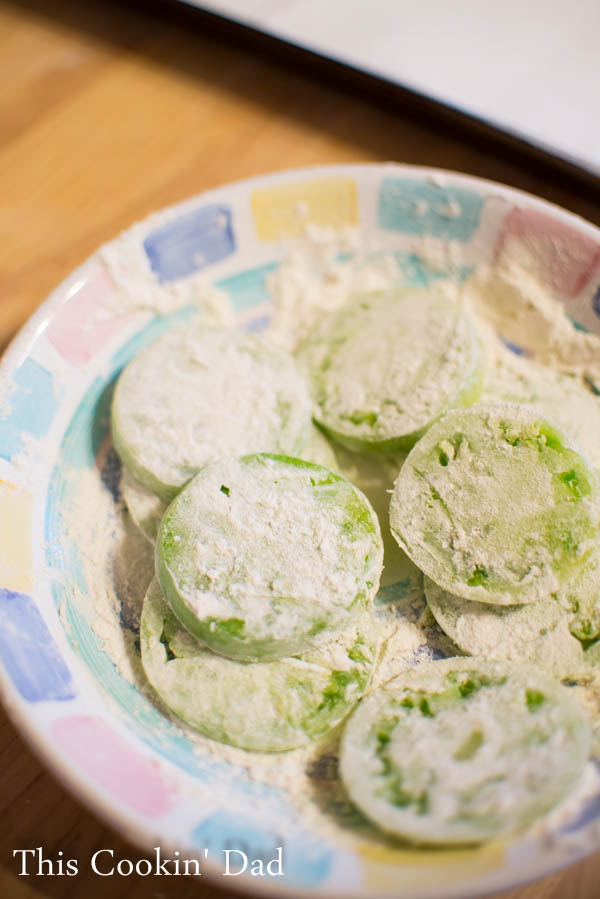 Next, just cover them in my Basic Beer Batter, let a little of the excess drip off, and lay them into the fryer.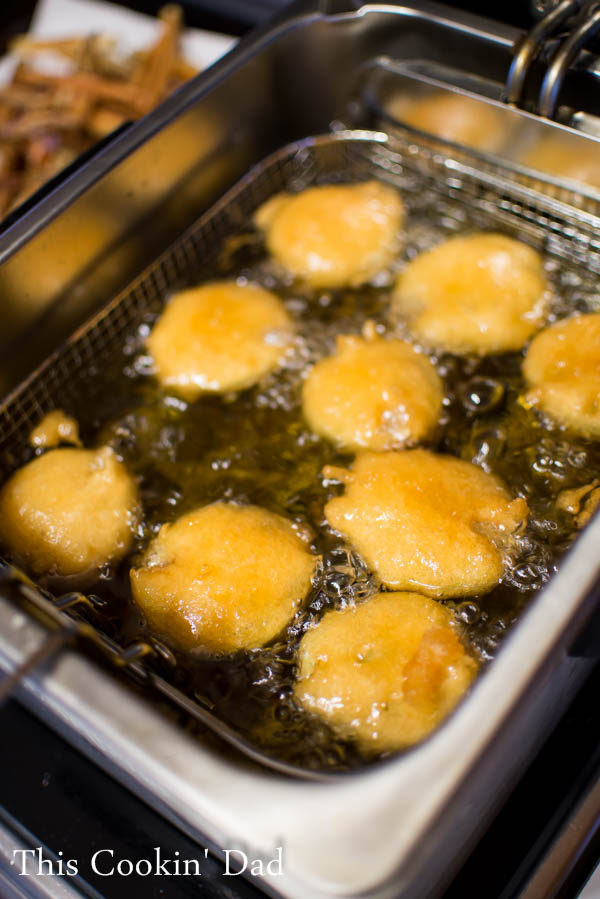 Serve with some remoulade and run back to make another batch because these will not last long!!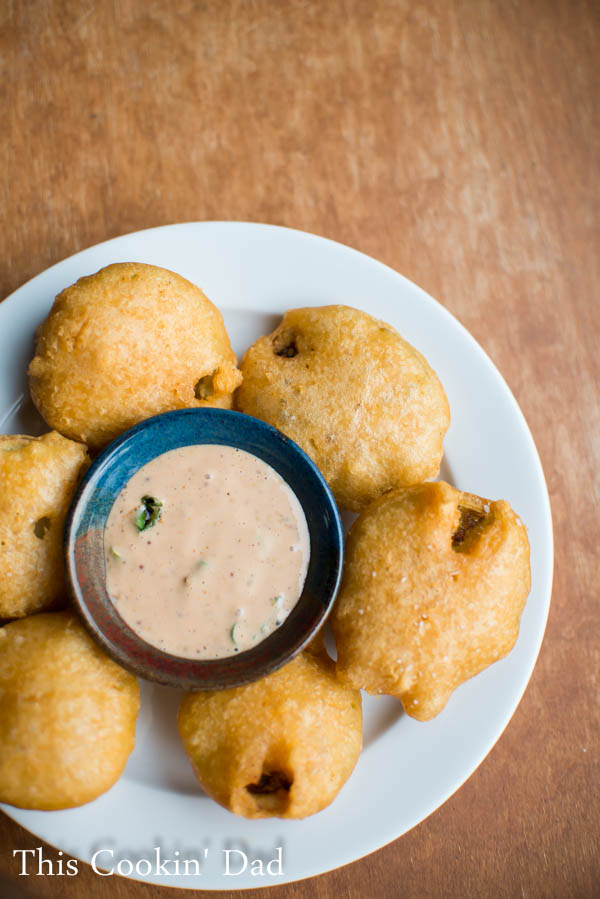 Throughout September, we're jumping out of the frying pan and into the fryer. What is your favorite fried food? Leave a comment and share your story!

Fried Green Tomatoes
Ingredients
4 unripe tomatoes
½ cup all-purpose flour
oil for frying
salt to taste
Instructions
Fill a fryer with oil to the fill line or a heavy pot to about halfway up. Heat oil to 350.
Slice tomatoes about ¼" thick. Coat in flour.
Dip coated tomatoes in batter and turn to cover completely. Allow excess to drip off.
Place battered tomatoes in hot oil. Cook 3-5 minutes, flip over, and cook 3-5 minutes more or until batter is golden brown and delicious.
Remove to a plate or sheet pan covered in paper towels. Sprinkle immediately with salt.
Repeat with remaining tomatoes.
Serve with remoulade sauce and enjoy!