There's always something special about getting the kids involved in the kitchen. The best times with younger children come when you just keep it simple! What could be simpler than a classic ice cream float?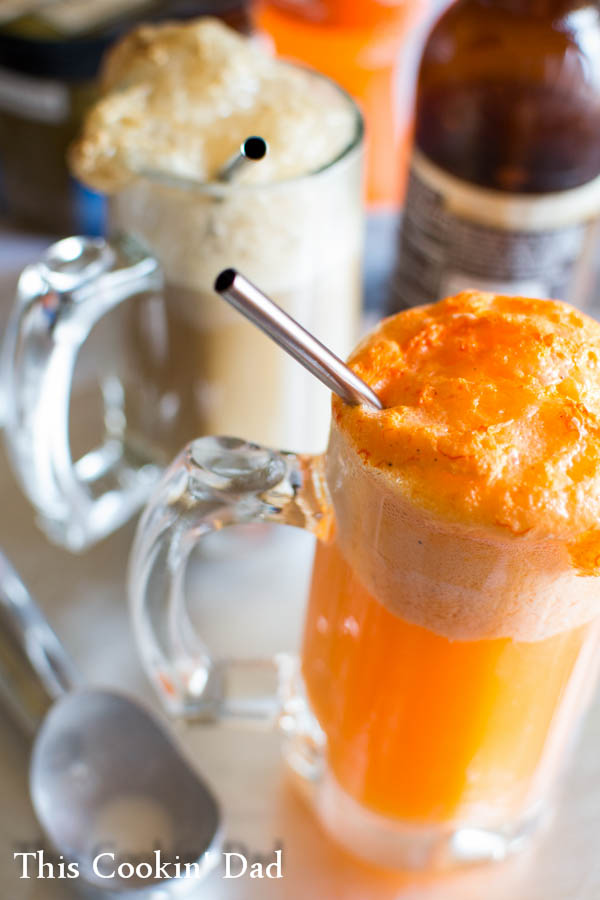 In the off chance that you've been living under a rock for 140 years and have never heard of an ice cream float, I'm talking about that beautifully creamy combination of soda and vanilla ice cream. You may know it as a root beer float, a coke float, or any number of other names, but the result is always the same. Happiness!
It wasn't so long ago that these types of drinks were much more commonplace. Soda fountains were all the rage and a major hangout for young adults. It was in Philadelphia during the 1870's when the ice cream float was born. One theory is that a soda vendor ran out of ice for his flavored sodas and used vanilla ice cream instead. This was in the day when you used soda water and flavored syrups to make up the drinks. Nowadays, we are lucky enough to have our flavored sodas pre-made and bottled, but you can still find a soda fountain around here and there!
I think what I love most about the ice cream float is that it is so simple and flexible. You could use just about any flavor of ice cream or soda. We stuck with vanilla, but all of the kids had different sodas. My Grace loves root beer, so she got that classic root beer float. Matthew loves orange soda, so he got a creamsicle. Sophie just wanted to be completely different, so she decided to have hers with grape soda! Beth had a coke float and I just sampled from all of them!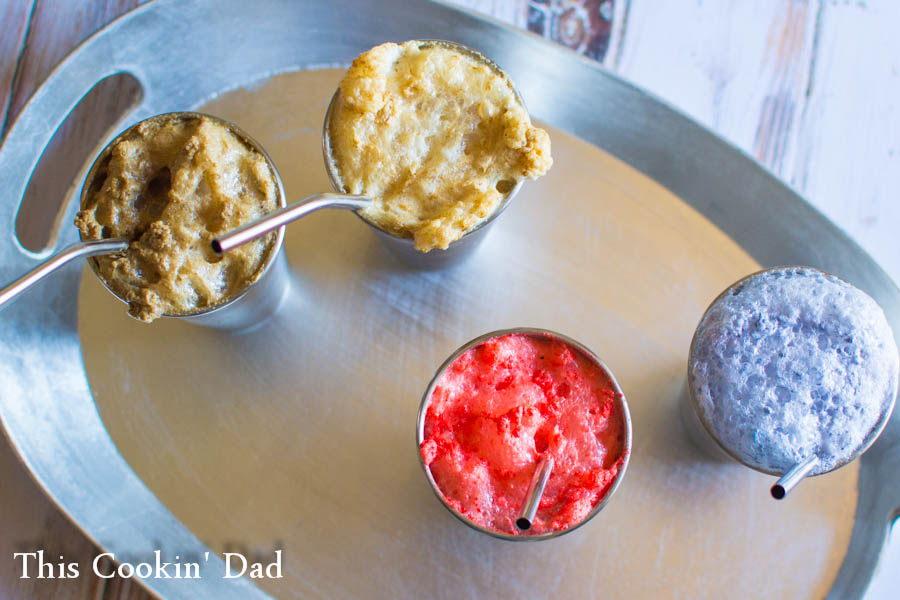 The kids all got a chance to help build their own floats and they just had a big old time doing it. The giggles were just infectious!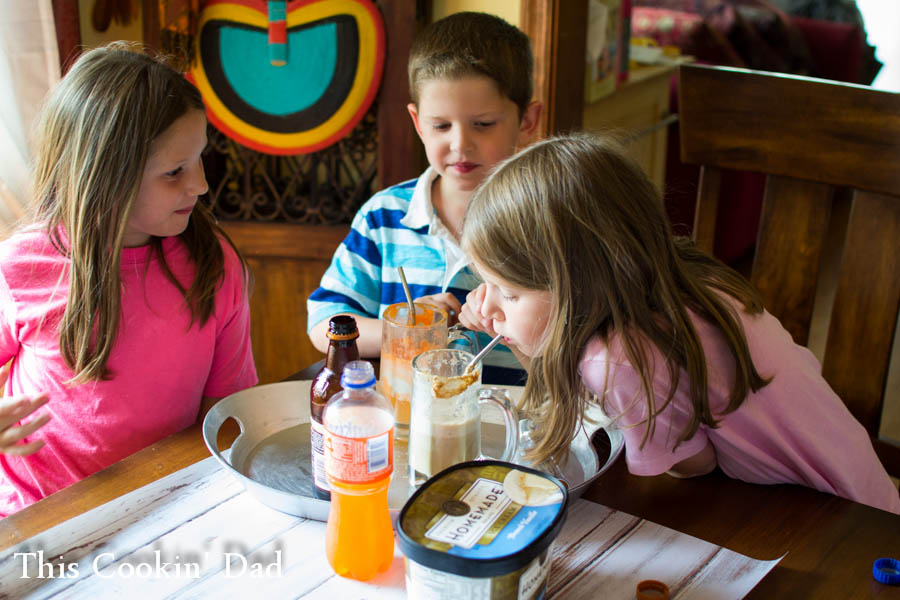 It's almost impossible not to feel like a kid when you have a drink like this and, for too many of us, I think we don't get to feel like kids often enough. To see my kids enjoying this just brought a big smile to my face.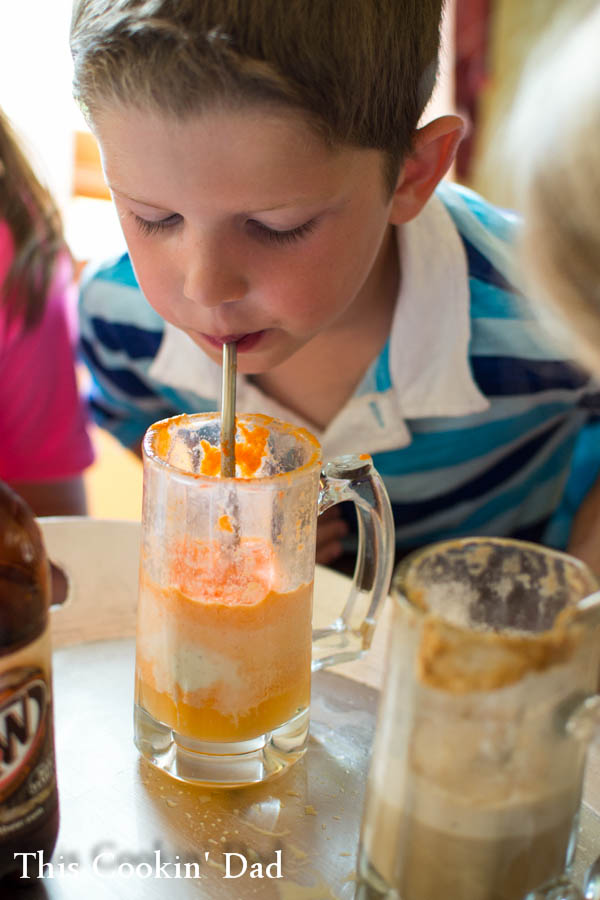 Looking for more food and drink ideas? Follow along on Pinterest!
Visit This Cookin' Dad's profile on Pinterest.

Ice Cream Floats
Ingredients
4 baseball-sized scoops vanilla ice cream
6 cups of your favorite soda
Instructions
Place one scoop of ice cream into each of 4 glasses.
Slowly pour 1.5 cups of soda over each scoop, being careful about the foam overflowing.
Add a straw and enjoy!