My oldest, Grace, is getting to that age when she wants to buy things and make decisions about what to do with them. A month or so ago, my wife took the kids to a lavender farm nearby and Grace just had to buy some food grade lavender so that she could make something her daddy. Together, we decided to make a lavender lemonade!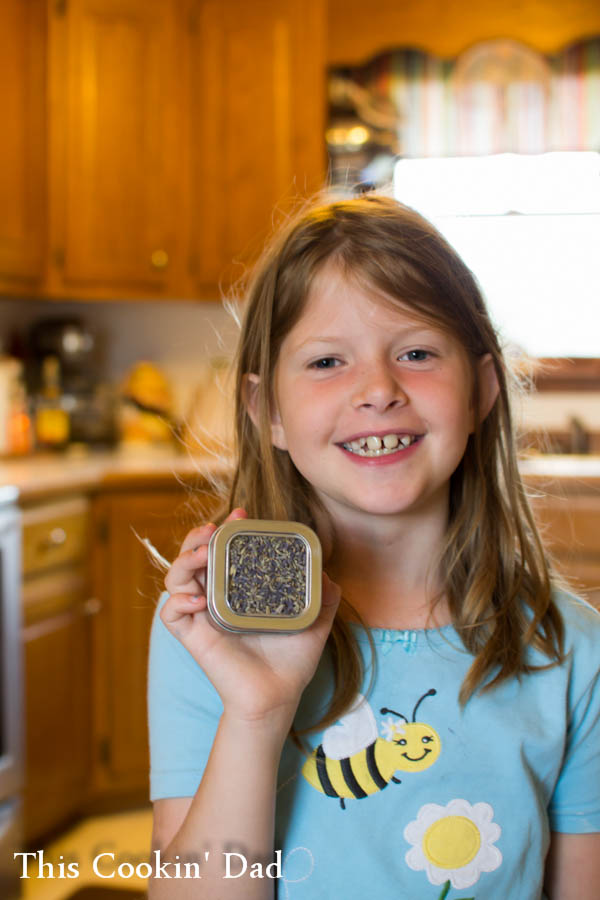 My kids have all started to take a greater interest in cooking and, finally, they are getting old enough to understand taking turns. To be perfectly honest, I have never found it easy to cook dinner for the family while watching three kids who all want to use the knives and touch the hot pans. I just wind up a nervous wreck!
I'm thankful that, as my patience has increased, so has theirs. They are much more comfortable letting someone else have the attention at that moment because they know that they will have a chance soon. What I love most about them helping is that they really start to take ownership of their dishes and, when everyone else thanks them for it, that beam of pride that comes from a job well done.
Grace's Lavender Lemonade is pretty simple, but it was all hers and she was proud as could be to make it! We started by making a lavender simple syrup. We poured 1 cup of water, 2 cups of sugar, and 2 Tbsp of dried lavender flowers into a pot.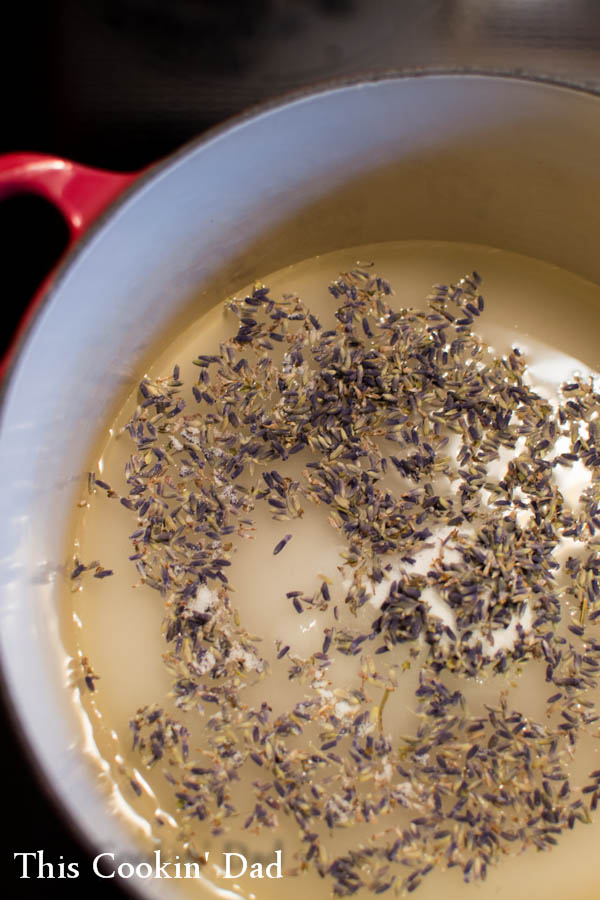 We brought that to a boil, reduced the heat and simmered until the sugar all dissolved. We then let it steep for 2-3 minutes before straining out the lavender and setting the syrup aside to cool down.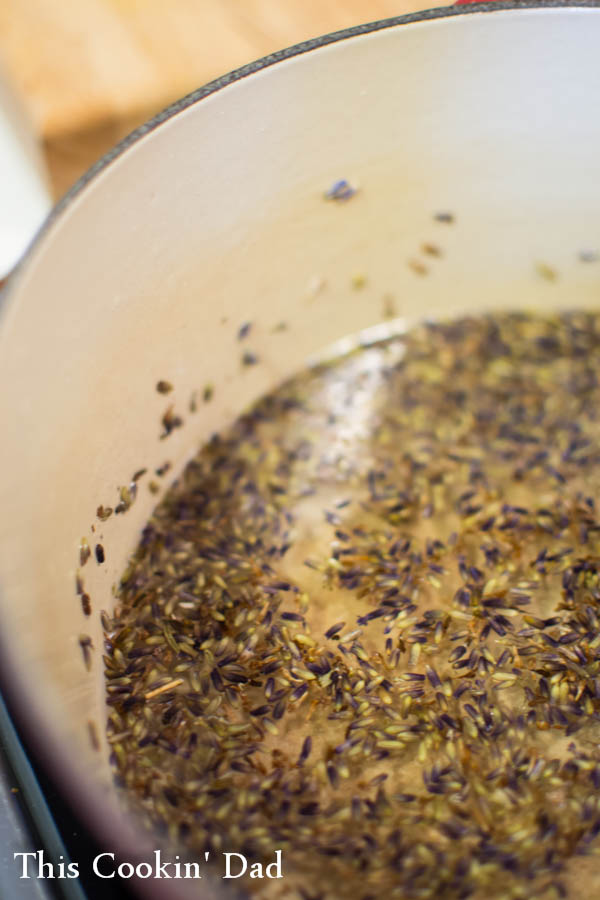 Now, I love lavender (after lilac, it's my favorite flower scent). It can, however, be pretty potent. Too much of it can have your lemonade tasting, well…a little soapy. Having your mouth washed out with soap may do wonders for curbing your bad language, but it does not make for a refreshing beverage on a sunny afternoon. We tried this with 3 Tbsp of dried lavender and, while I enjoyed it, the flavor was a little strong for the kids. Stick with 2 Tbsp and you should be just fine!
After making the syrup, it was time to make lemonade! Grace quickly got to work squeezing the lemons.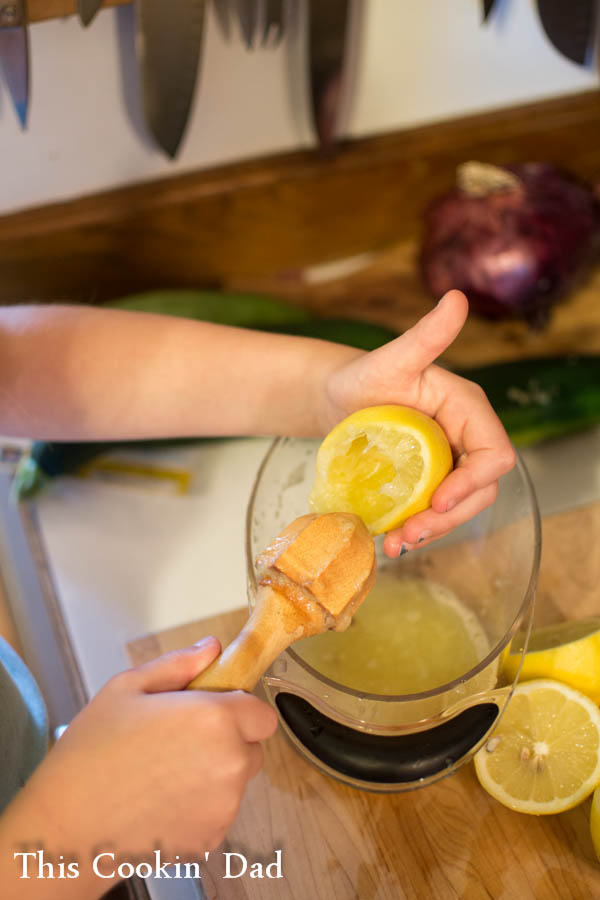 I helped a little, but her grip and arm strength were definitely put to the test juicing all of those lemons!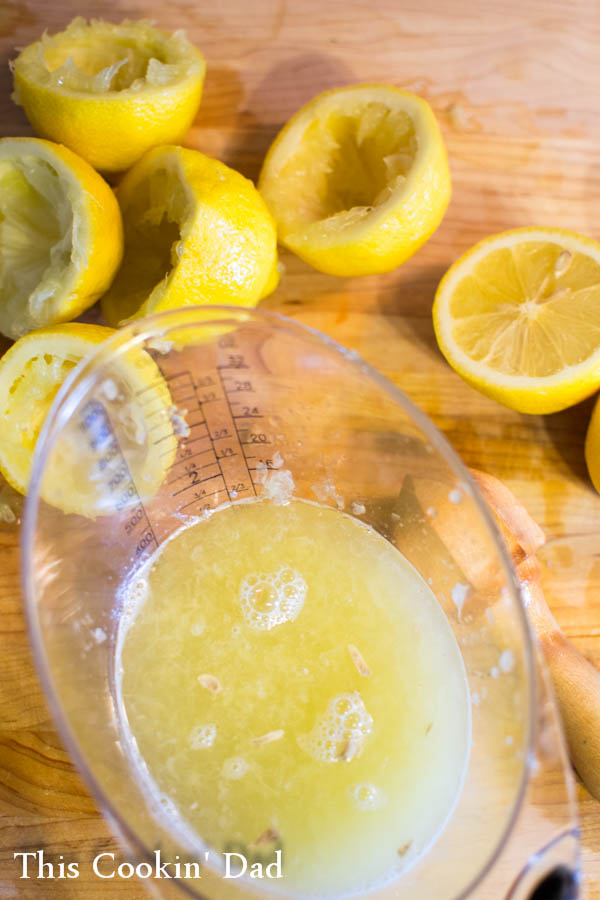 We strained out the seeds and combined the lemon juice and lavender simple syrup with water and ice. Stir to combine and you are all done. Too easy, right?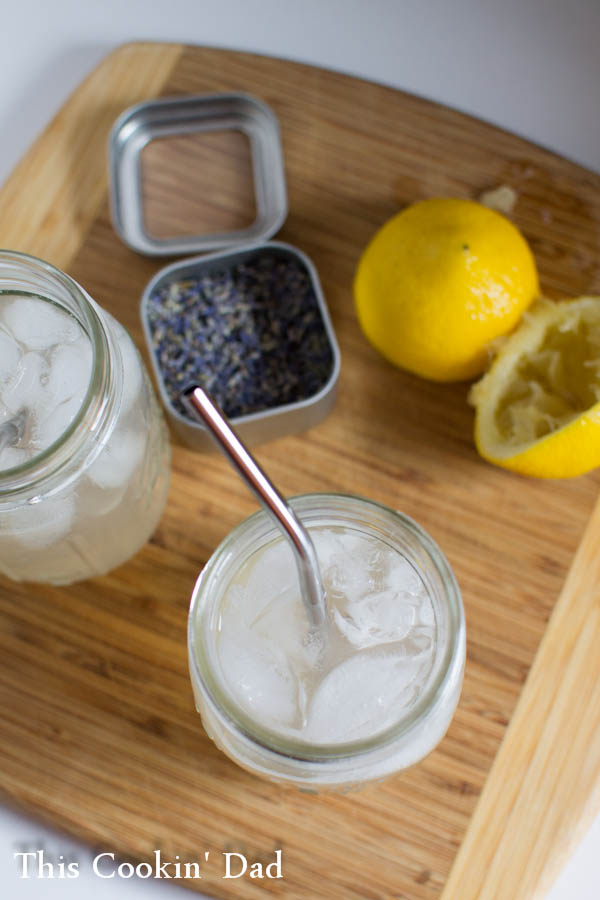 Grace loved helping with her treat and, if I do say so myself, she did a pretty bang up job of it! Thanks, Grace!!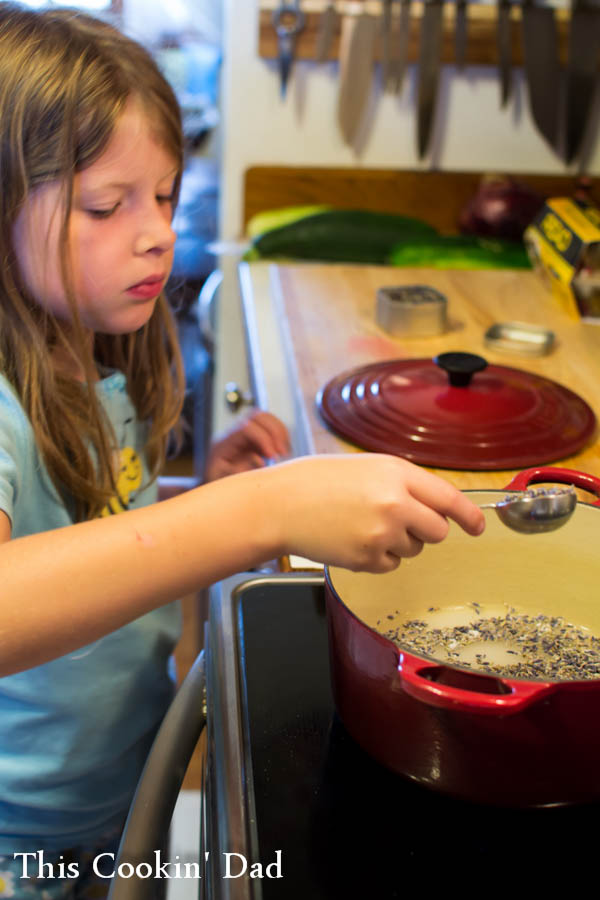 Interested in more ideas to get your kids involved in the kitchen? Follow along with me on Pinterest!
Visit This Cookin' Dad's profile on Pinterest.
Grace's Lavender Lemonade
Ingredients
8 cups water, divided
2 cups white sugar
2 Tbsp dried lavender flowers
1½ cups freshly squeezed lemon juice
Instructions
Combine 1 cup of water, sugar, and lavender in a pot or saucepan. Heat to a boil, reduce heat to low, and simmer until all of the sugar is dissolved. Let rest for 2-3 minutes. Strain out lavender flowers and set the syrup aside to cool.
Pour syrup, lemon juice, and remaining water into a pitcher. Stir to combine.
Serve over ice. Enjoy!