Thanks to Aunt Nellie's for making this post possible. All thoughts and opinions are my own.
It's vacation season! We were at the beach last week and it always strikes me that, when I'm on vacation, I pretty much do the same things I do when I'm at home: I cook, take pictures of what I cook, write about what I cook, and I keep three kids from killing each other. Isn't vacation the time to get away from the daily grind? One way that I do try to get my vacation on is to look for little shortcuts. One of my favorite tips is to take high-quality canned goods and transform them into meals that make the whole family happy! For a beachy dinner, Shrimp Tacos with Pineapple-Cabbage Salsa is an easy crowd pleaser.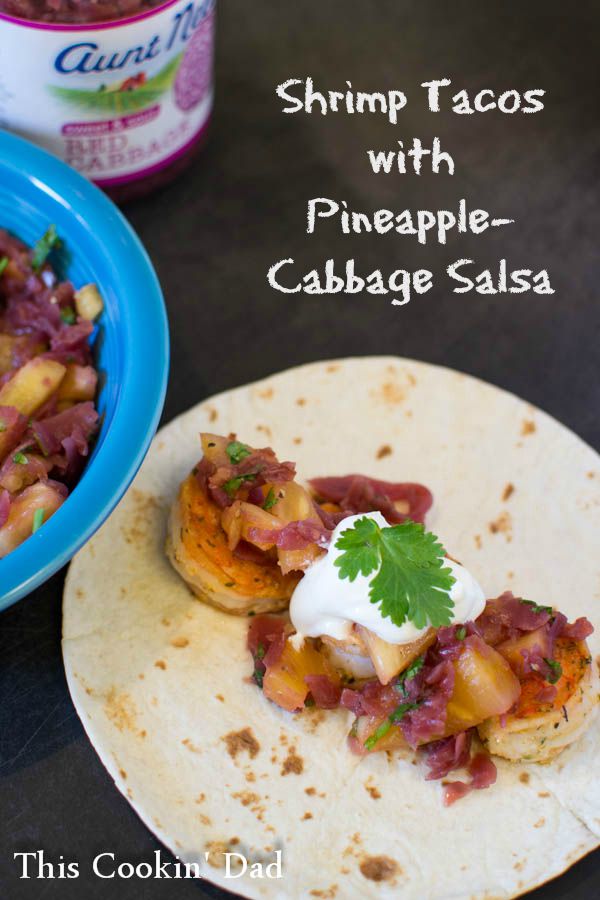 Shrimp cooks very quickly, so it's ideal for a fast dinner at the beach and shoving anything into a tortilla makes quick work of a meal. I simply seasoned my shrimp with a little garlic and herb seasoning blend and sauteed them up in some olive oil. Very easy!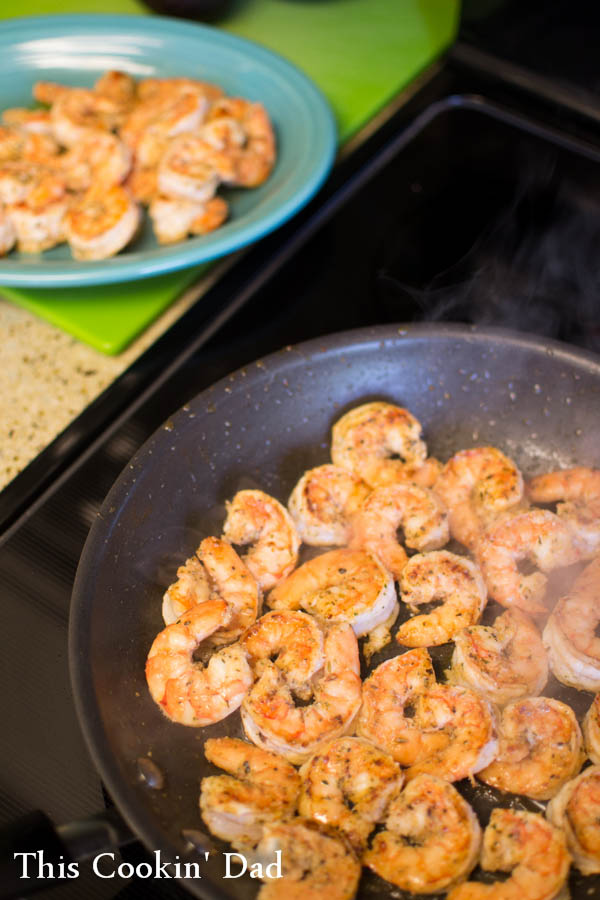 As flavorful as those shrimp are, however, those tacos need a little topping. What better than a quick salsa? A jar of tomato salsa was not going to do it with these beautiful shrimp, though.
This is where my shortcut tip comes in!
I wanted something a little sweet, so I grabbed a can of pineapple. In the same grocery store aisle, you can find my next ingredient, Aunt Nellie's Sweet and Sour Red Cabbage. I love cabbage on my shrimp tacos and I thought that the sweet and sour would play perfectly with my pineapple and shrimp! I also picked up a lime for a little tartness to bring it all together!
For the Pineapple-Cabbage Salsa, simply combine 1 cup of Aunt Nellie's Sweet and Sour Red Cabbage, drained, with 1/2 cup chopped pineapple and the juice of 1 lime. Season with salt and pepper to taste. Place 1-2 tbsp salsa onto your shrimp taco and top with a dollop of sour cream.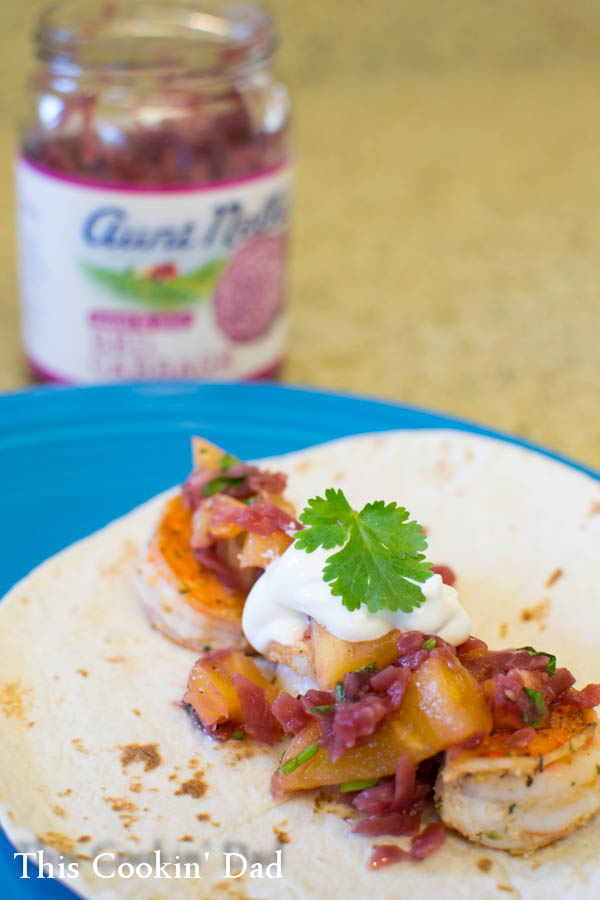 I get sweet, sour, salt, tart, and umami (that fifth taste associated with meatiness) all in one yummy bite without all of the fuss and muss of shredding, seasoning, and simmering my cabbage. What a great, beach-friendly shortcut for a quick meal on vacation!
You can find Aunt Nellie's in the canned vegetable aisle of your local supermarket. For more serving suggestions and a product locator, head over to Aunt Nellie's website!
Have your own ideas for how to use Aunt Nellie's products? Enter the Pin Your Perfect Picnic Contest for a chance to win $500 and free Aunt Nellie's and READ salads products. Hurry! This contest ends July 31!