Onion rings, onion strings, onion petals, or those flowering onion things. It's just hard to find someone who doesn't enjoy onion that has been battered and fried. Personally, I have always loved the onion petals. The onion doesn't pull entirely out on the first bite like an onion ring and they aren't quite as difficult as those flowering things. The struggle that I always have is that, when you are trying to cook more than a few at a time, they wind up clumping together into one big onion wad that you have to break apart in order to eat.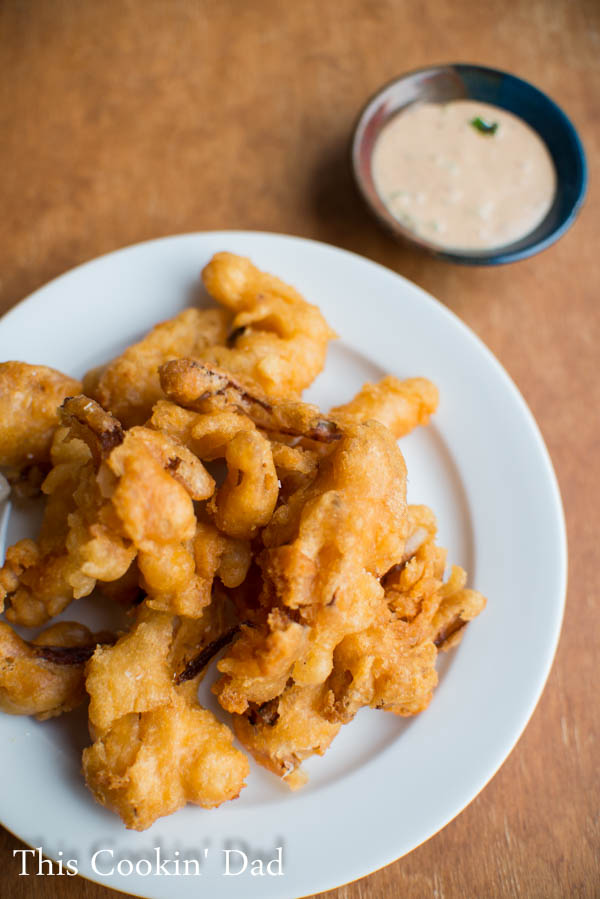 My wife coined the term "onion wad" when we on a frying marathon for my series on fried foods. We were both instantly reminded of the 2006 movie Accepted and the scene where Glen created his "Glen wads," containing "every delicious flavor in every single bite." They looked just awful but tasted amazing.
We found ourselves quoting the movie, "Brian, I love your wads." "Hold on, I'm eating a wad." It was childish and silly and it made the evening a lot of fun. To me, that's how we should look at food a little more. To often, we look to food as little more than sustenance or as an opportunity to make a political statement about our own health or that of our planet. Sometimes, though, food should just be fun and by embracing this idea of the "onion wad," we turned a busy evening of cooking and shooting photos into a light hearted event.
Making these is about as easy as making a boxed cake mix. I chop up some onion (think wedges) and toss them with some corn starch or flour.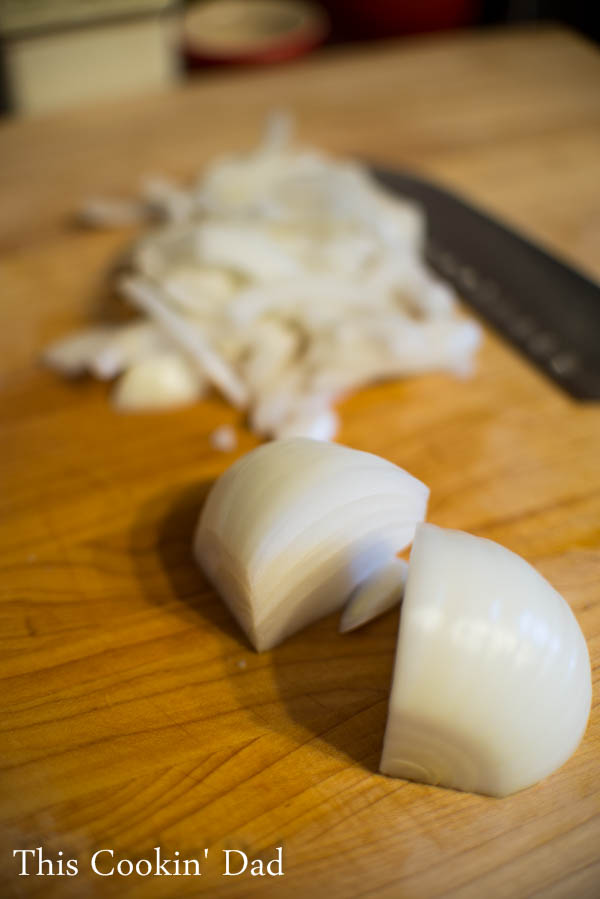 After I mix up a batch of Basic Beer Batter and coat the floured onions, I drop into some hot oil and fry them up until golden brown and delicious! The batter will start to fry together a little. That's ok. Just be sure to keep them moving and try to break them up a little as you go.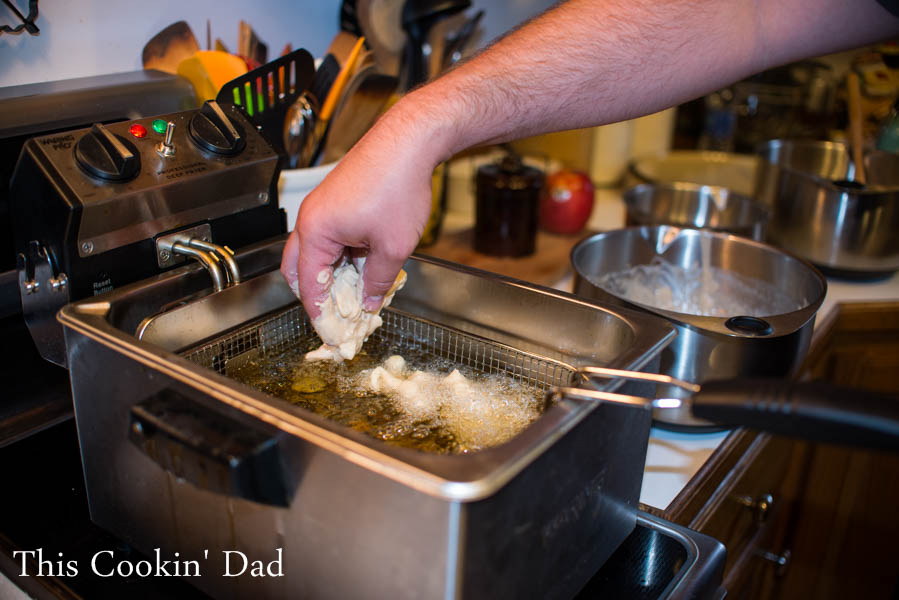 Tip: Notice that my hand is heavily battered. This helps to keep my hand from getting burned by the hot oil!
Last, but certainly not least, season with salt and serve with Lazy Louisiana Remoulade Sauce. Enjoy!!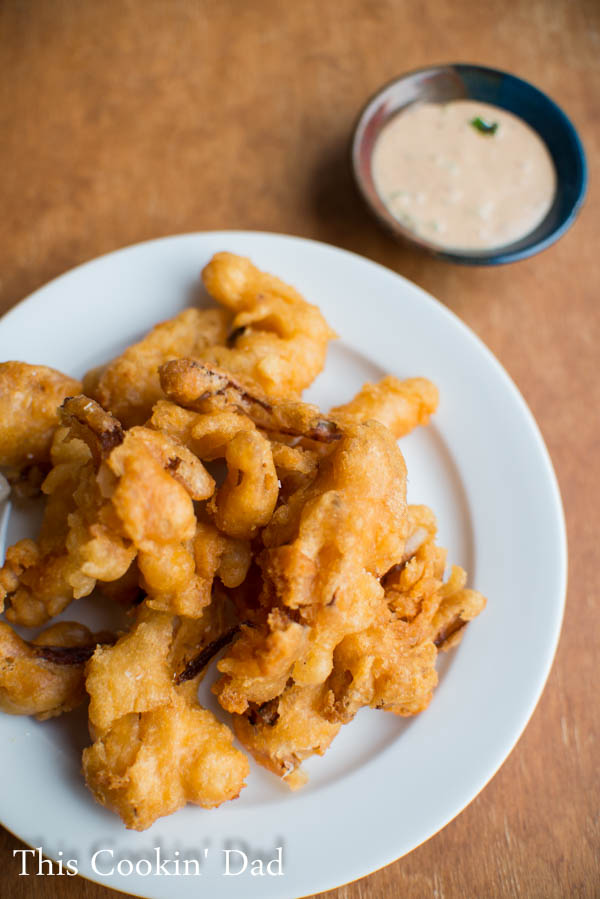 Looking for more great ideas? Check out my Pinterest page!
Visit This Cookin' Dad's profile on Pinterest.
 

Onion Wads
Ingredients
1 large white or yellow onion, sliced
¼ cup all purpose flour
salt to taste
oil for frying
Instructions
Prepare a fryer or fill a large, heavy-bottomed pot halfway with oil. Heat to 350.
Coat sliced onions with flour. Toss ⅓ of the onions in the batter, allowing any excess to drip off.
Drop battered onions into hot oil and cook for 5-7 minutes, or until golden brown, making sure to break up any large clumps.
Remove to a paper towel to drain, season with salt, and serve with Lazy Louisiana Remoulade Sauce. Enjoy!!