Growing up in Louisiana, I was exposed to Creole and Cajun food, but not as often as you might think. Every now and then, after I'd gone fishing with my grandpa in his little pond, my mother would bring the fish home, simmer it in a flavorful broth, and serve it over rice in an incredible dish that I could never spell, a courtbouillon (pronounced coo-bee-on).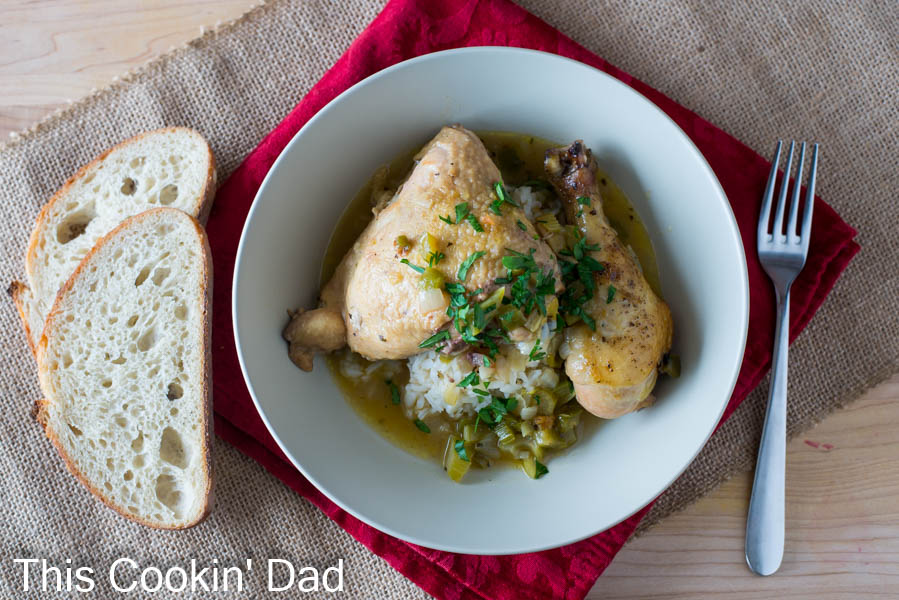 Courtbouillon translates to "short broth", referring to the French tradition of quickly poaching fish and seafood in a flavorful broth that is, generally, not served as part of the finished dish. In true Louisiana style, we hate to make something and not use it. So we changed things around to actually thicken the broth with roux and serve it alongside the poached item.
While I do love fish in my courtbouillon, my wife and kids are not big fans of fish. They do, however, love chicken! So I have learned how to make an incredible Chicken Courtbouillon that my friends from the Gulf Coast just can't get enough of! Effectively, I'm browning up chicken and braising it in a yummy liquid, just like I would any other braise.
I start by searing chicken thighs and legs in a little olive oil.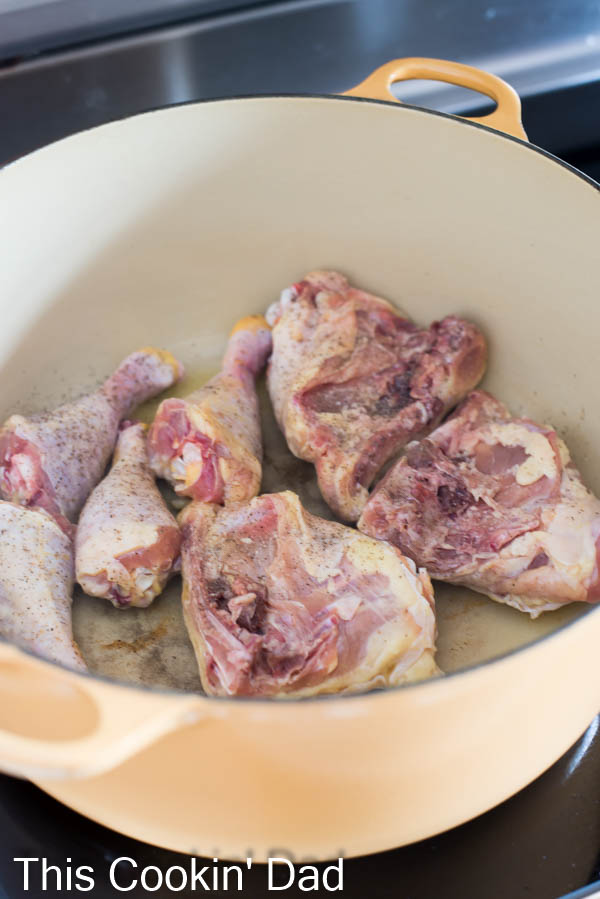 I set them aside and toss in the trinity, a mixture of onions, bell peppers, and celery, and cook them down until the onions are translucent.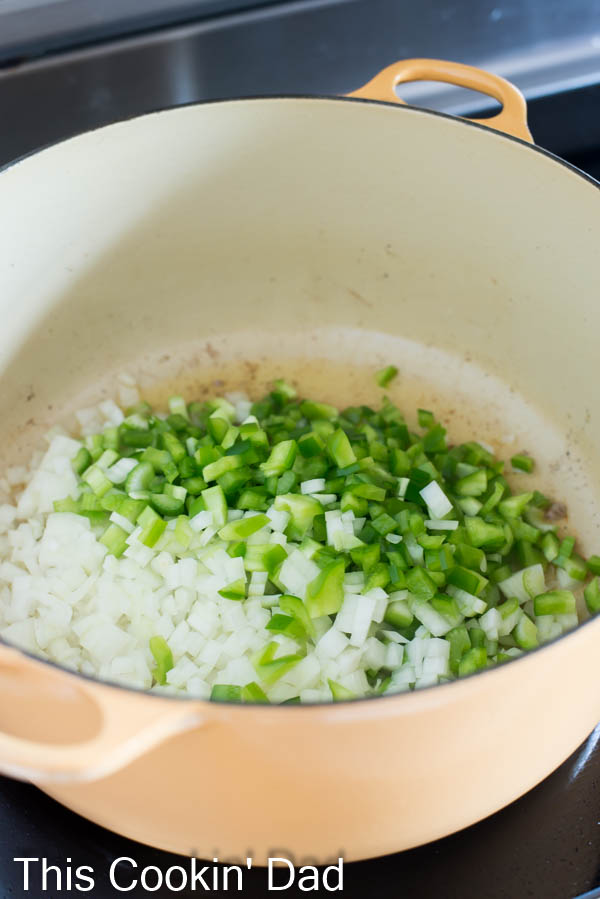 I mix in some flour and a little more oil, forming my roux…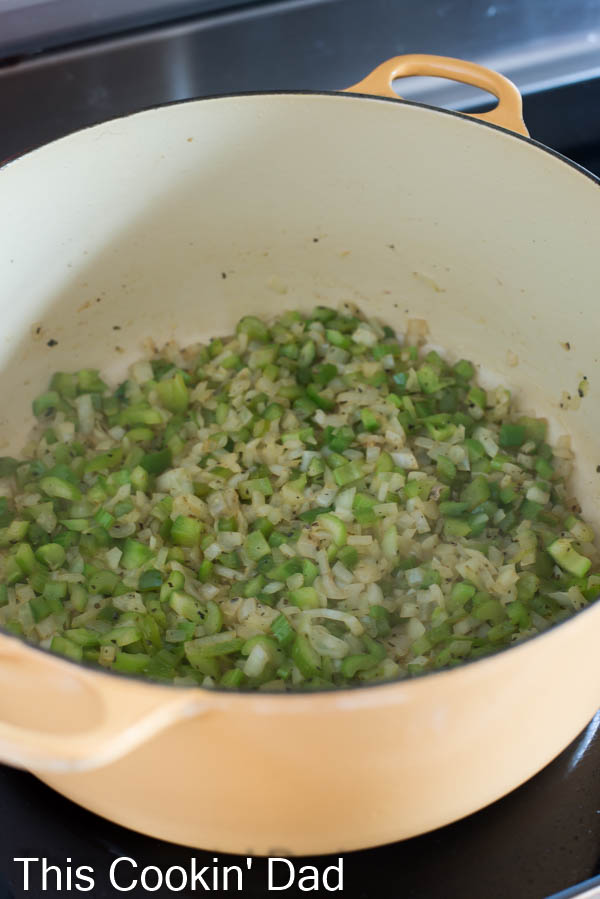 …and then add in some chicken stock to make my broth.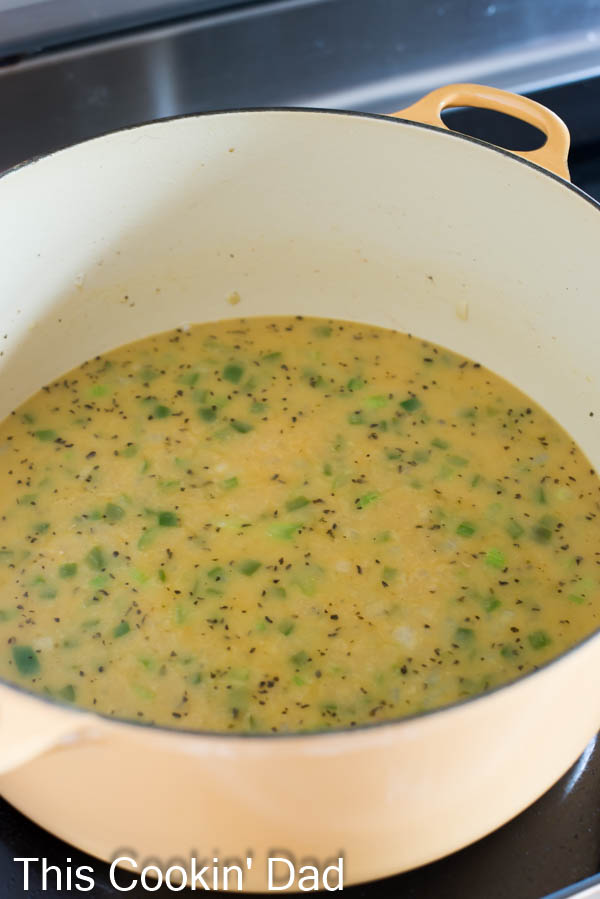 Once that comes to a boil, I turn down the heat and nestle my chicken into the liquid. I let it cook for 30-40 minutes or until the chicken is cooked through.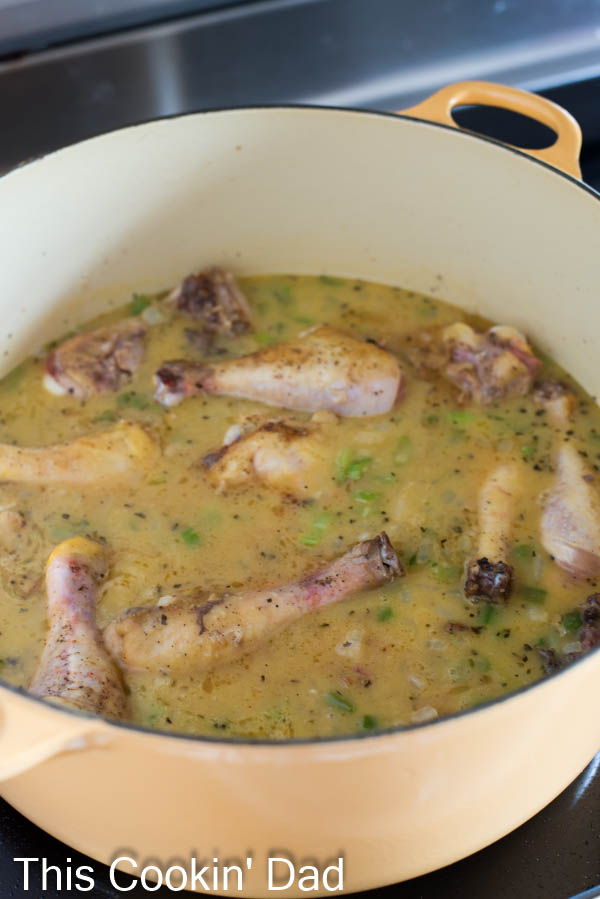 I serve it over rice with a good helping of broth and sliced bread to sop up anything that's left over.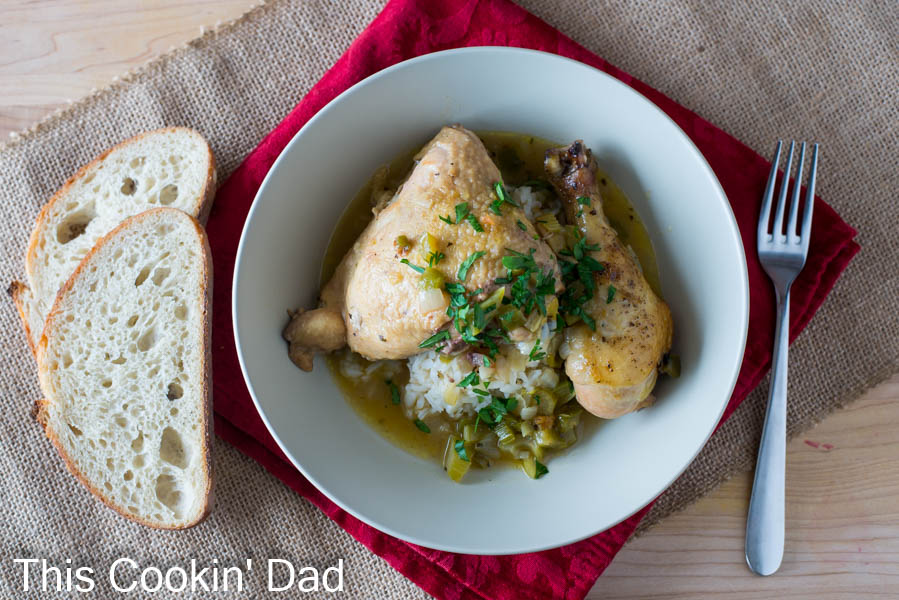 For me, this is happy, soul-satisfying food that just transports me to another place. This is also dirty finger food, so make sure you have plenty of napkins handy! Enjoy!
What is your happy food? What memories does it bring up? Leave a comment and share your story.

Chicken Courtbouillon
Ingredients
¼ cup olive oil, divided
8 chicken leg quarters, separated into thighs and drumsticks
salt and pepper to taste
2 cups yellow onion, diced
1 cup green bell pepper, diced
1 cup celery, diced
2 tsp garlic powder
1 tsp cayenne pepper
¼ cup all-purpose flour
4 cups chicken broth
2 bay leaves
Instructions
Pour 2 Tbsp oil into a large dutch oven over medium-high heat. Season chicken with salt and pepper and brown for 3-4 minutes per side. Set aside.
Add onion, bell pepper, celery, garlic powder, and cayenne to the pan. Cook until onions are translucent (about 5 minutes).
Add remaining oil and flour, cooking for another 5 minutes before adding chicken broth one cup at a time until fully incorporated. Bring to a boil.
Reduce heat to a simmer, add bay leaves and reserved chicken, cover, and cook for 30-40 minutes or until chicken is fully cooked.
Serve over rice. Enjoy!