During my high school years, both of my parents worked hard. My mother worked long hours with a long commute and my father spent most of the year traveling for work. That meant that a lot of my food options came from the school cafeteria or from our freezer at home. One of the hallmarks of this type of food is Salisbury steak.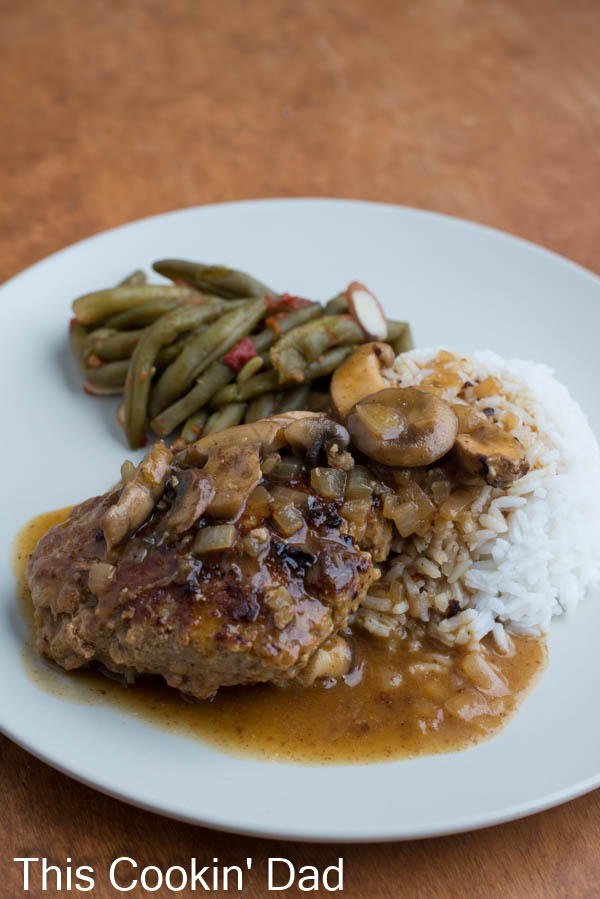 When James Henry Salisbury, a Civil War doctor, first created the idea for the Salisbury steak, it was intended to be part of a nutritious, low-carb diet. Dr. Salisbury described his own creation as "muscle pulp of beef." Less than appetizing! Salisbury steak in it's worst form is little more than a tightly packed hamburger patty covered in crappy brown gravy from a packet. Served with mashed potatoes, corn, and a brownie, it's all that we've come to expect from a TV dinner. At it's best, Salisbury steak is a moist, tender meat patty braised in gravy and soaking up all of those delicious flavors.
Since the idea of Salisbury steak is far more comforting to me than one of those TV dinners would be today, I decided to recreate that memory using ground turkey, a little healthier option that fits better with our lifestyle. The ingredients really aren't too different from making a meatloaf. Ground turkey, bread crumbs, an egg, Worcestershire sauce, onion and garlic powder, and salt and pepper.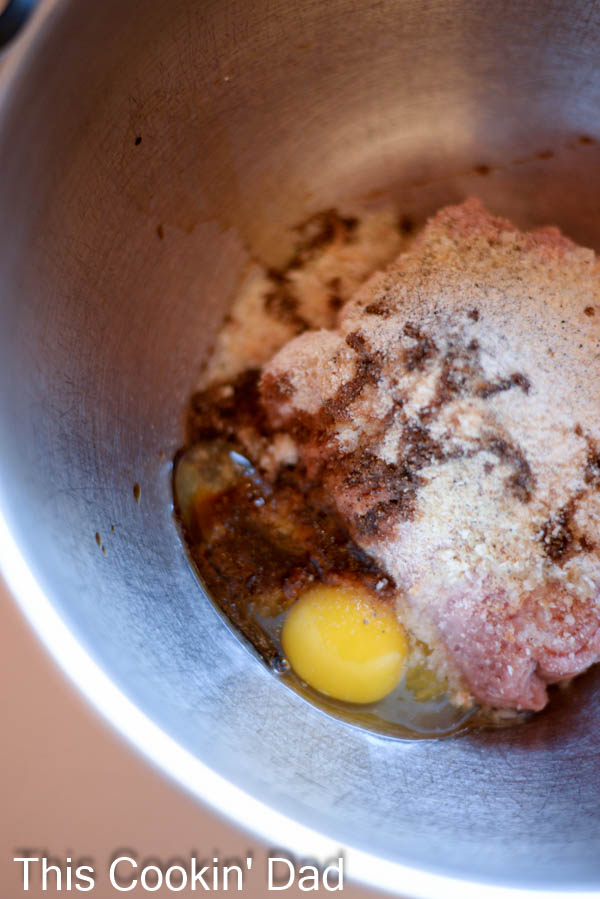 I form it all into patties, sear them on both sides in a cast-iron pan, and set them aside.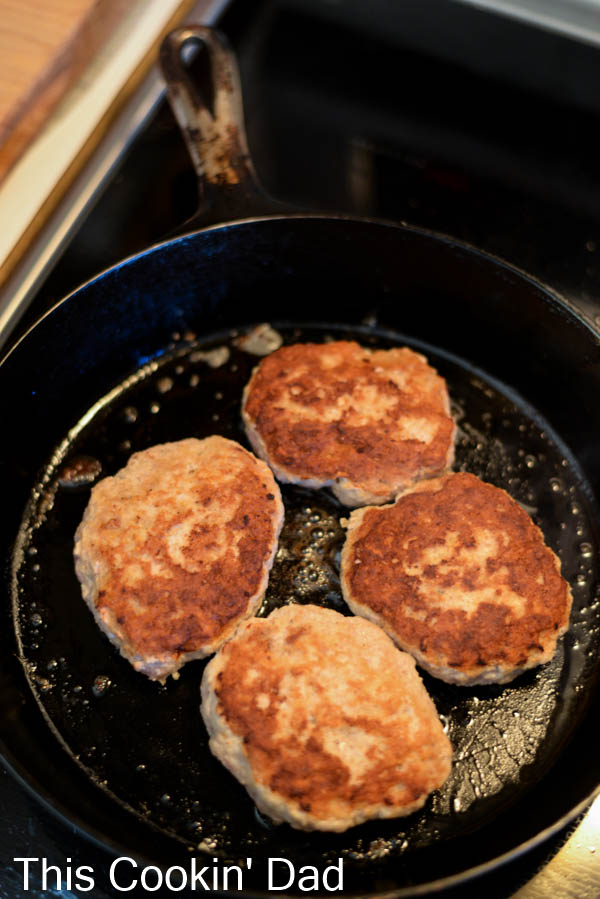 Next, I add sliced onions and mushrooms to the hot pan and cook them down.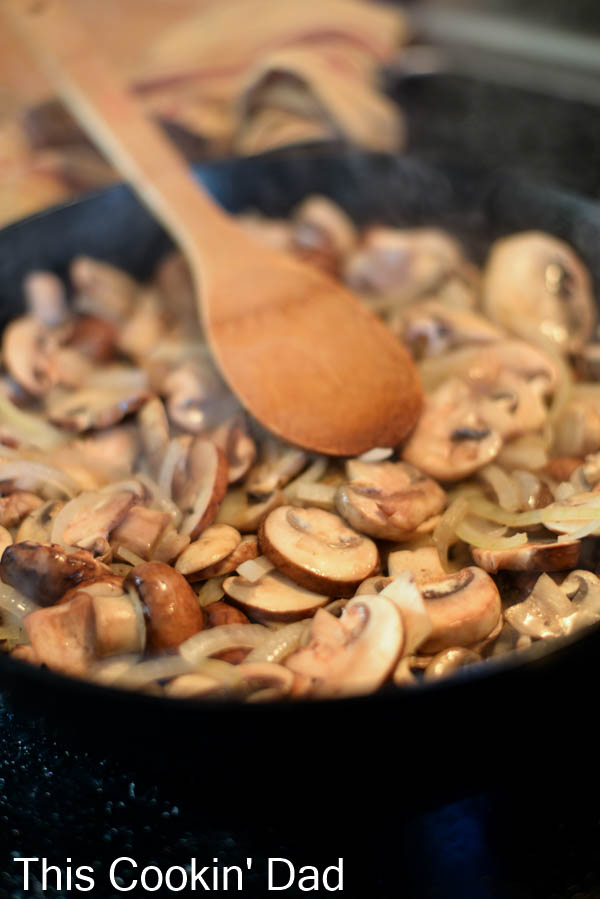 Then I cook in a little flour, add chicken stock to make a thin gravy, and place the patties back into the gravy to simmer for about 20 minutes.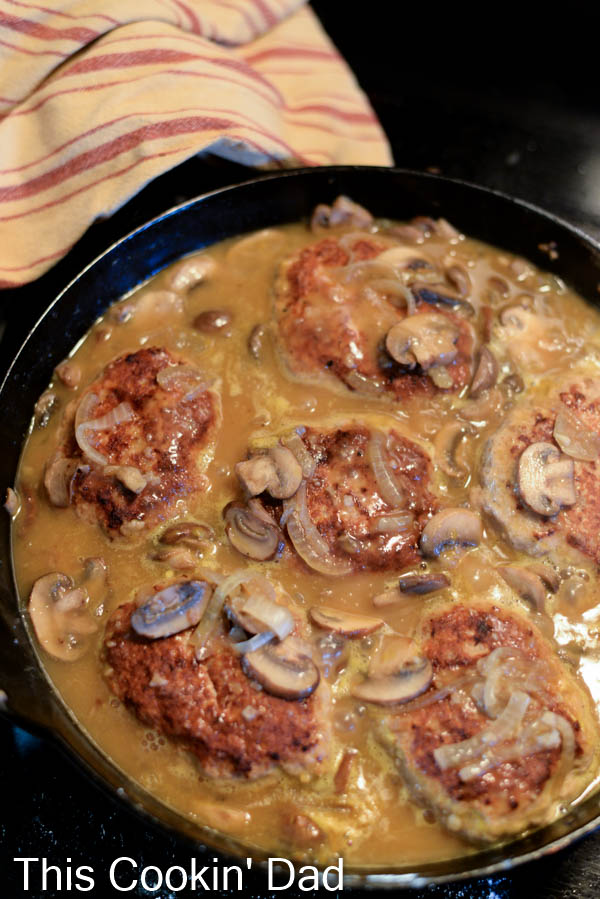 Serve with rice, green beans, and plenty of gravy and you've got a meal that will blow away those childhood meals, but still keep those childhood memories alive.
What meals did you grow up with that you just know were terrible, but that you still love to this day? Leave a comment and let me know.

Turkey Salisbury Steak with Mushroom Gravy
Ingredients
1 lb ground turkey
1 egg
½ cup bread crumbs
½ tsp salt
½ tsp pepper
¼ tsp garlic powder
½ tsp onion powder
2 tsp Worcestershire sauce
3 tbsp vegetable oil, divided
1 small onion, sliced
3-4 cups sliced mushrooms
2 tbsp all purpose flour
2 cups chicken stock
Instructions
In a large mixing bowl, combine first 8 ingredients (through Worcestershire sauce). Divide into six equal portions and form into patties.
In a medium skillet over medium-high heat, add 1 tbsp oil and sear 3 patties for 3-5 minutes per side. Remove to a plate and repeat with 1 tbsp oil and remaining patties.
Add remaining oil, onions, mushrooms, and more salt and pepper to taste. Cook for 7-10 minutes, stirring occasionally until mushrooms are cooked down and most of the moisture has cooked off. Add flour, cook for 2 minutes, and add chicken stock, stirring to combine.
Bring to a boil and immediately reduce to a low simmer. Submerge turkey patties into the gravy and simmer for 20 minutes.
Serve with rice and your favorite sides. Enjoy!