"Life is uncertain. Eat dessert first."
–Ernestine Ulmer
It's Mardi Gras season! That means that it's time to get back to my roots and celebrate that good New Orleans cuisine. I'm talkin' about gumbo. I'm talkin' about the muffuletta sandwich. And, of course, I'm talkin' about King Cake!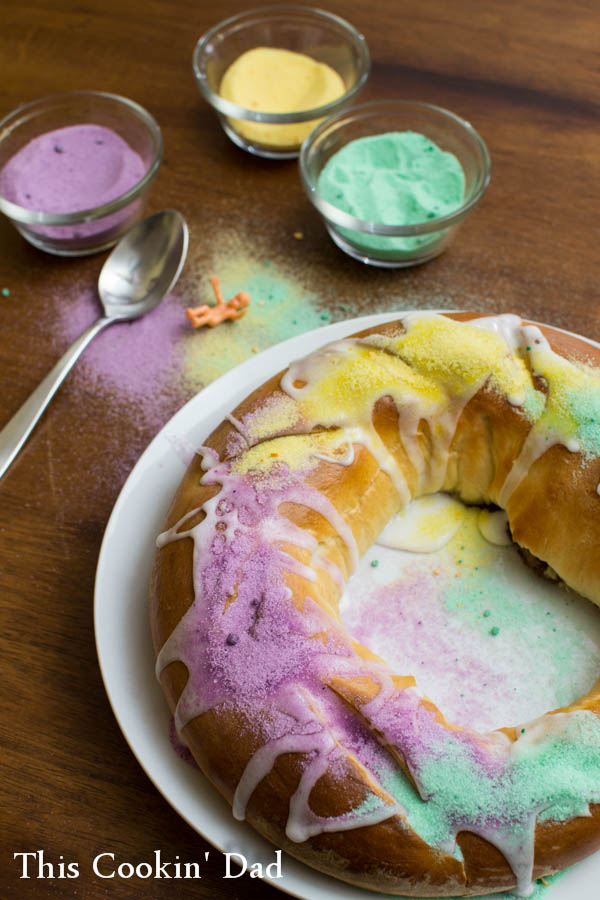 Being a Louisiana boy living in central Virginia, it's hard enough to find good Cajun food, but a King Cake is darn near impossible! Mostly, I think people just don't fully get what Mardi Gras is all about and how a King Cake helps to celebrate that.
You see, Mardi Gras is French for Fat Tuesday, which is the day before Ash Wednesday. This is the start of Lent, a religious period of prayer and fasting which lasts about six weeks, leading up to Easter. Since, traditionally, people would fast from meat (and, therefore, the associated fat), Mardi Gras became a day of celebration in preparation for the fast. This translated into one heck of a party! Unfortunately, many people are happy to participate in the party without observing the religious traditions that brought the party about.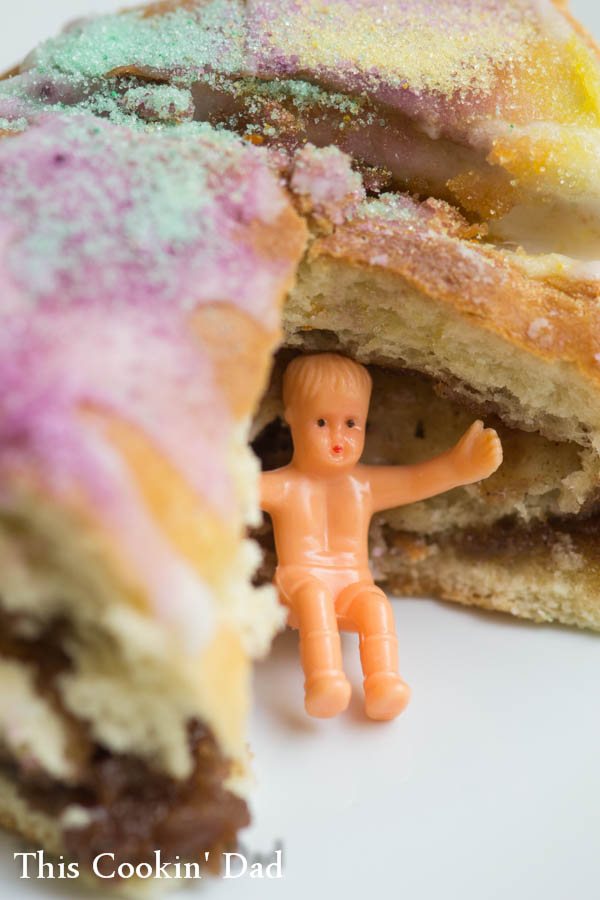 The King Cake, in fact, has many religious representations. First, it is round, shaped like the crown of a king. The colors, themselves, even represent something. Purple (justice), green (faith), and gold (power) were selected as the Mardi Gras colors back in 1892. The plastic baby tucked into the cake is an obvious representation of the baby Jesus. Many people are unaware, however, that the baby is said to bring the one who discovers it luck throughout the year. With this luck comes the responsibility of providing the King Cake for the next year's party.
Do you celebrate Mardi Gras? Did you know what you were celebrating? What do you do to celebrate the season? Leave a comment and share your story!